Blundstone Boots
Square Toe 1306 Rustic Brown Mens Blundstone Boots
Introducing the updated Blundstone 1306 in Rustic Brown - Turn heads and stand out from the crowd with this unique and on-trend men's Chelsea boot. Featuring a stylish design, this men's rustic brown ankle boot is perfect for both day-to-day wear or special occasions. It has traditional breathable twin side gussets, a pull tab for an easy pull on pull off motion and modern shock absorbing technology for a comfortable and long lasting experience. 

Pair with chinos or jeans for a quality smart casual look.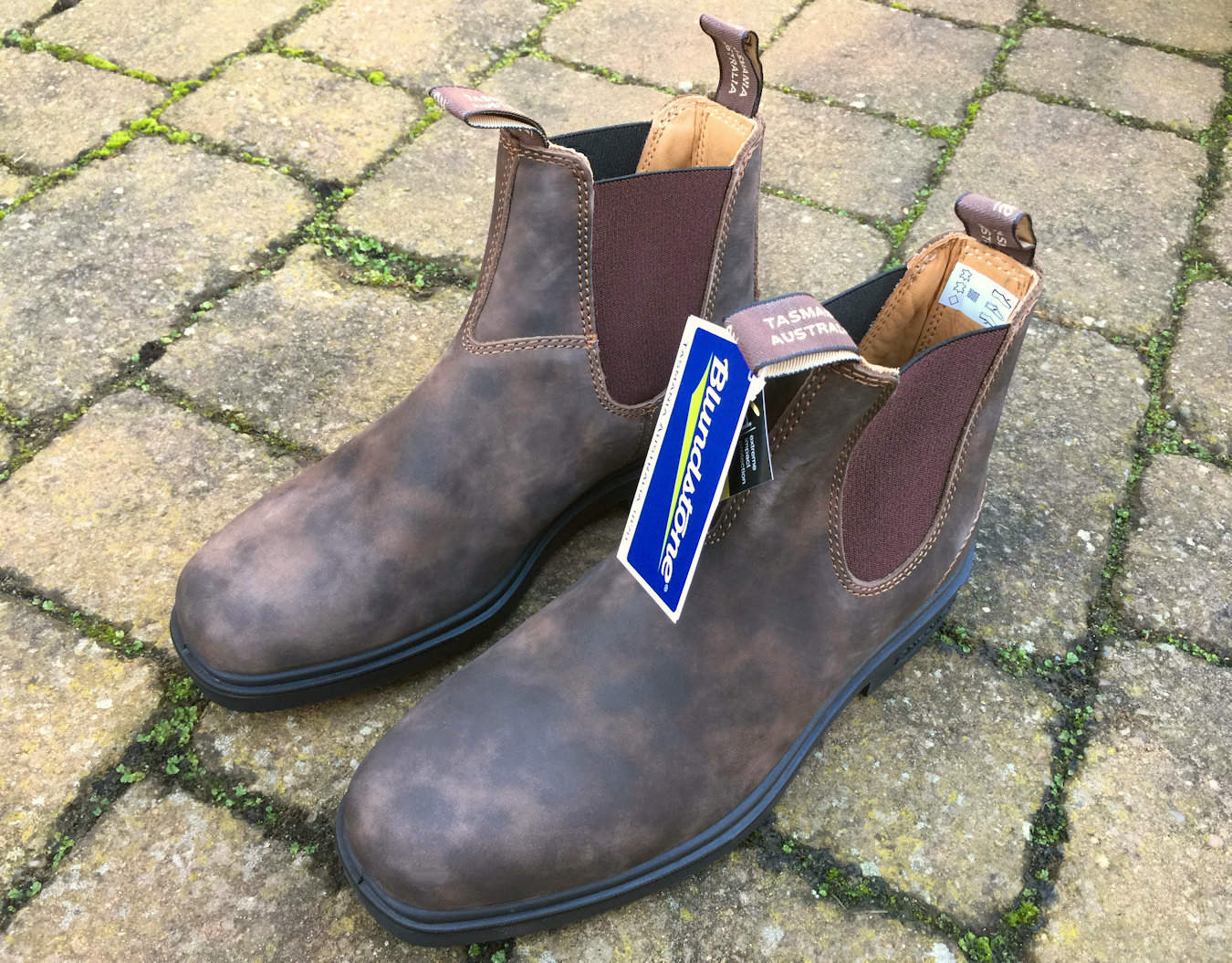 Additional description
If you are looking for a classic Chelsea boot that stands out from the rest, then the rustic brown men's Blundstone is for you. Featuring a square toe, unique brown leather exterior and easy slip on, slip off pull tabs, this men's Chelsea offers a combination of style and class packaged into one.
Chelseas have an interesting history and can be traced back to the Victorian era. It was J. Sparkes-Hall who first designed the Chelsea following the invention of vulcanised rubber. The rubber allowed Sparkes-Hall to create a boot that could slip on and off without the need to fiddly laces or buckles. In fact, the style was so revolutionary that Queen Victoria herself wore a pair!
The men's Blundstone Chelsea features a smooth strip of brown hand burnished leather that extends from the toe to the top, giving it a clean presentation. Its minimalist appearance means it can be paired with a wide range of outfits and will suit many occasions and events. The classic side gussets are burgundy and ensure that your foot is able to breathe throughout the day while the interior is fully leather lined for long lasting comfort.
What makes this men's ankle boot even more interesting is its 'blotchy' appearance. It is this element that exudes character and adds something different to the boot. The TPU sole is made from special shock absorbing technology and has a removable foot bed. These features are what make this men's Chelsea particularly long lasting.  
We recommend pairing this unique men's Chelsea with a slim fit pair of denim jeans for casual events. Alternatively, you can wear a pair of stone or navy chinos (which look better when they're turned up at the bottom in order to show off the boot) and a stylish leather belt.