Barbour Shoes
Barbour Dark Brown Suede Warm Frankie II Boots
This new, updated version of Barbour's best-selling winter style boot is now available for Arthur Knight Shoes. The high quality dark brown suede Frankie II boot features warm imitation fur lining throughout, with Barbour embossed leather branding to the side.
The boot is made on a 5cm raised heel with an overall boot height of 20cm. We recommend selecting your usual shoe size as Barbour has accounted for the thicker, warm lining in their sizing.
Special Price
$72.00
Regular Price
$148.80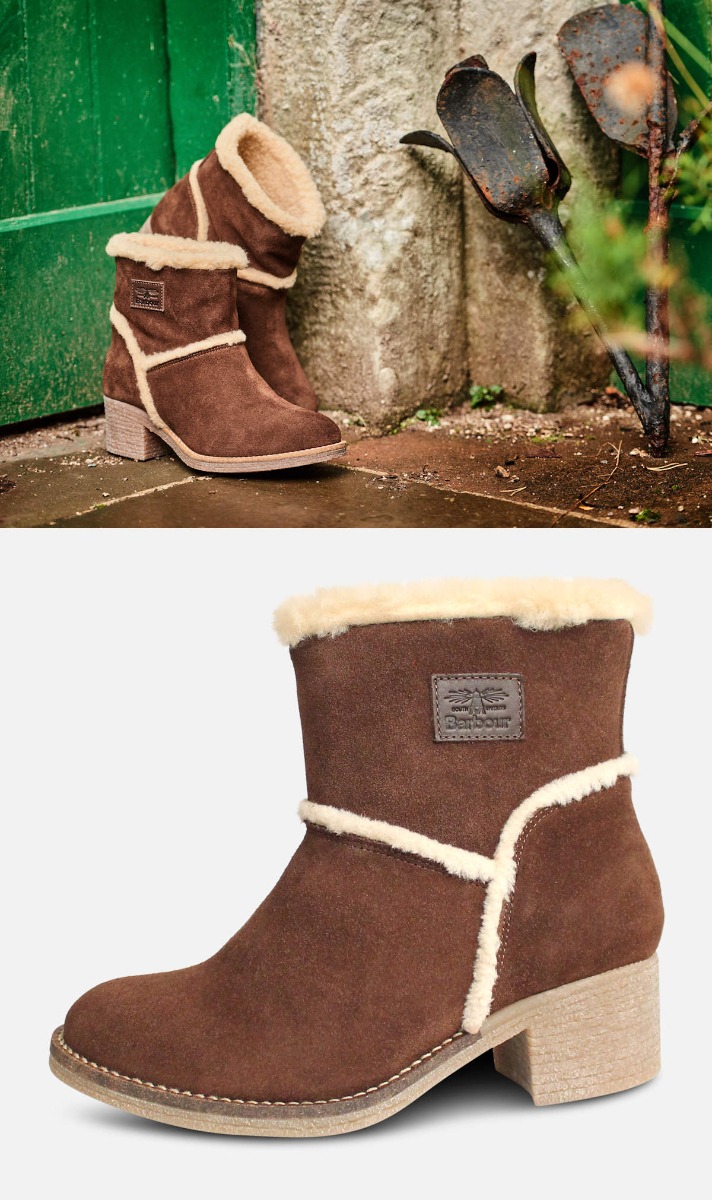 Additional description
Available at Arthur Knight Shoes, this is the new, updated version of Barbour's best-selling winter boot. In high quality dark brown suede, your foot is guaranteed to be kept beautifully warm this season with an imitation fur lining throughout the boot. A trim of imitation fur around the outside of the boot makes a gentle but clear nod towards the luxurious lining within. The pale fur also highlights the depth of the dark brown suede.
Suede is a popular choice in footwear as it can look and feel softer than standard full-grain leather. Suede gets its name from the French gants de Suède, meaning gloves from Sweden. Suede has often been used to make soft, warm gloves for women, hence the name.  It provides a different look to leather and with its napped finish it lends itself beautifully to being paired with the soft look and feel of imitation fur. Barbour is a well-respected luxury British brand established in 1984, known for its country clothing and footwear.
The Frankie II boot is made on a 5cm raised heel, and the overall boot height is approximately 20cm. The 5cm heel gives an extravagant feel to this boot whilst adding a feminine touch. This is a winter boot that allows you to stand tall whilst keeping warm in all weathers. The Barbour embossed leather branding neatly complements the dark brown of the boot, marking it as a luxury item. The pale stitching to the outsole complements the imitation fur perfectly.
This boot cries out to be worn with denim jeans. Add your favourite winter jumper or flannel shirt for ultimate warmth and comfort, and enjoy crisp wintry walks in the city or warm up beside the fire in a country pub. Keep warm in style this season.