Tamaris
Tamaris Ruched Boots in Cognac Suede Leather
Ladies, if you're looking for a stylish suede boot, look no further than Tamaris' Ruched Boot in Cognac Suede Leather.
Chic, stylish and versatile, this comfortable ladies ankle boot is not only classic, but easy to pair with a large variety of outfits throughout the cooler seasons.
It features a full side zip for easy entry, a 3.3cm heel for a feminine shape and a sturdy sole to help keep grip during slippery conditions.
Special Price
$92.25
Regular Price
$116.85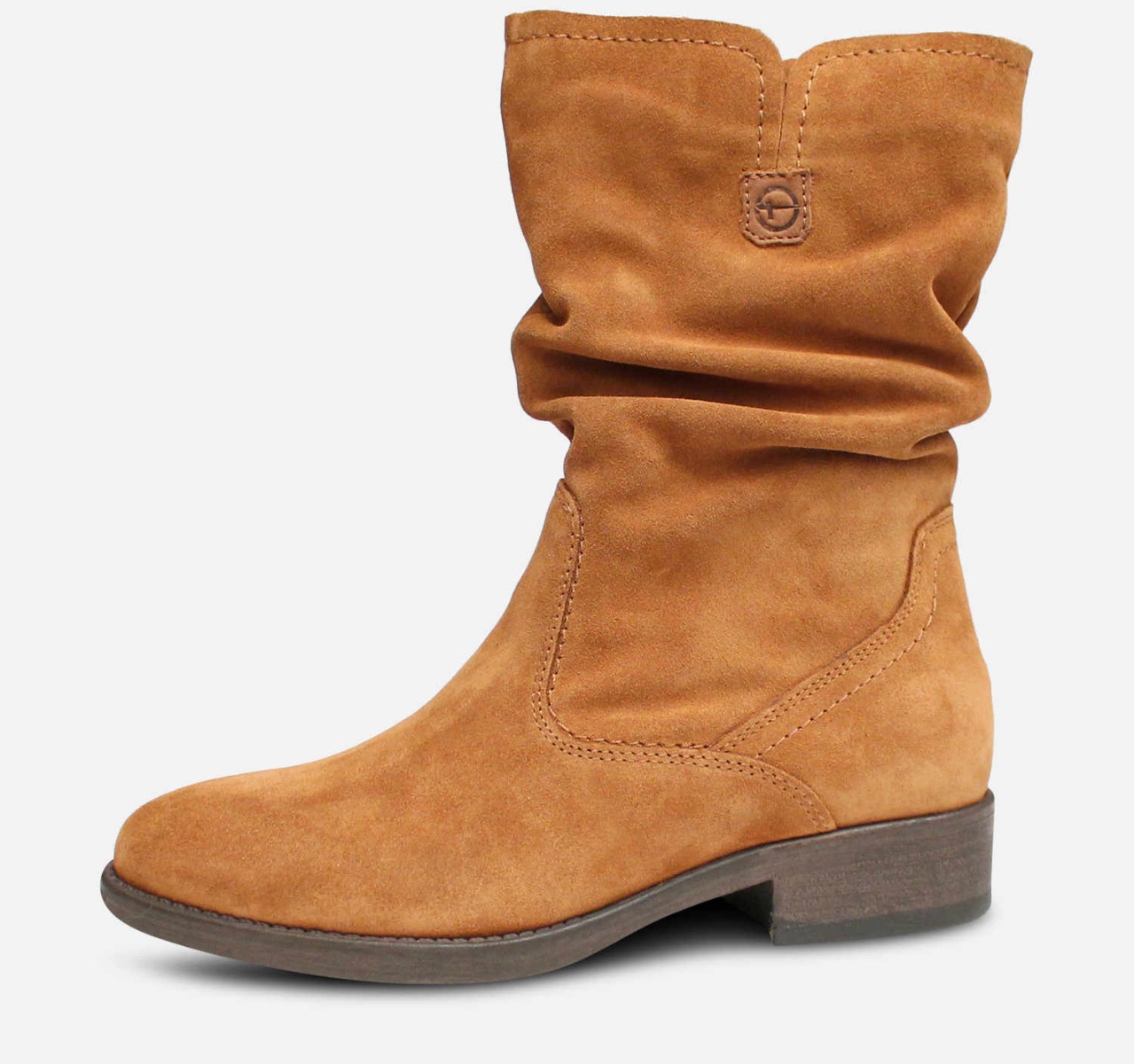 Additional description
Have you ever looked at your old, tired ladies boots and thinking… I could use an upgrade! Just because the weather is dull doesn't mean your boots should be, and that's why we're thrilled to offer you this fantastic, beautifully crafted cognac suede leather ankle boot by Tamaris.
Tamaris has German roots dating back to 1967. The company's long history in Germany, amassing more than a billion dollars in sales, lead to a breakthrough in the US market in late 2015 and since then their reputation has continued to grow. And rightly so! This amazing ladies shoe brand offers quality with an unmatched European style.
Tamaris is known in Europe and the United States for their affordable pricing whilst maintaining a high degree of quality and fashionability.
For example, this mid-height leather boot features a wonderful combination of simplicity and style simultaneously, with it's side-zipper available for easy entry and an inner sole made with a breathable fabric. This means that you can zip up and not worry about your feet being too hot. Furthermore, this gorgeous ladies zip boot features a 3.5cm heel, giving it just enough height to add femininity to your look without compromising your comfort. You know what that means? All day wear without the swollen ankles or bruised toes.
This plain boot does have one small detail which is the Tamaris branding on the side. It's subtle enough that your eye isn't immediately drawn to it, but clear enough that you can feel proud of the brand you're standing in.
This boot comes in a single colour - cognac brown, which lends itself well to a variety of trousers, but also to dresses and skirts. You can wear your Tamaris' Ruched boots with almost anything, no matter the occasion nor the weather.