Barbour Shoes
Luxury Barbour Ariel 2 Trainers in Navy Blue Leather
The brand new Luxury Barbour Ariel 2 Trainer is made from navy blue thick leather matched with a suede rear. The tongue is embossed with the renowned Barbour logo while you can enjoy optimal comfort with the padded leather insole.
A mesh lining on the shoe's rear is also included to ensure breathability. With a genuine stitching cupsole design, as well as thick laces to adjust to your preference, you won't be disappointed with this fantastic addition to the Barbour range.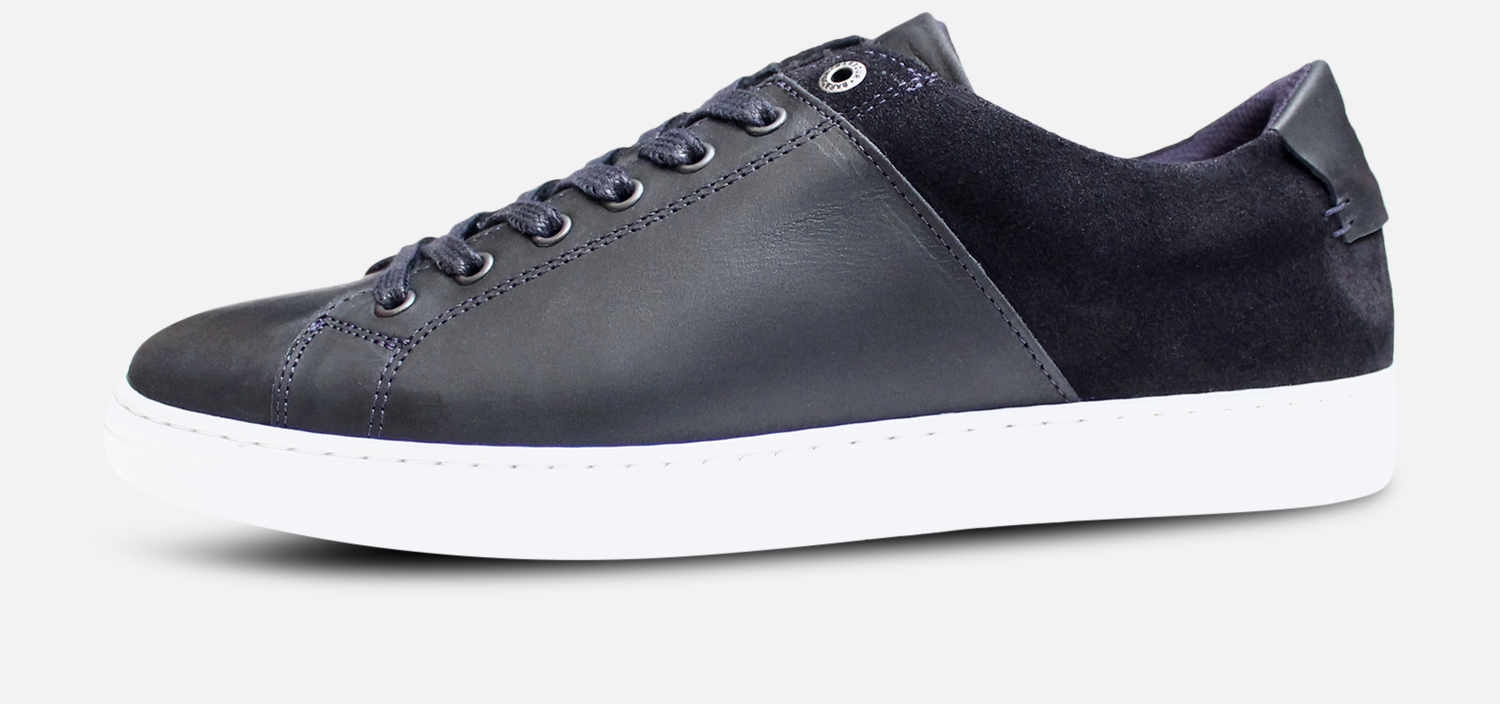 Additional description
The Luxury Barbour Ariel 2 Trainer is the latest addition to the Barbour range and is the perfect choice for any gentleman on the go. Made from pure leather, these shoes exhibit style without sacrificing comfort. The men's Barbour shoe features contrasting suede, complimenting the overall shoe aesthetic.
Barbour is an internationally recognised brand, having created high quality footwear embraced by men and women around the world. A British company founded in 1894 by John Barbour, Barbour began as an oil-cloth importing company and has evolved to become an international lifestyle brand carrying clothing, footwear, and accessories. Its products are of such high quality the company holds royal warranty to supply the royal court with waterproof and protective clothing.
And that is why we are so proud to be a Barbour stockist, and to present you with the Luxury Barbour Ariel 2 navy blue trainer. This version especially stands out if you need something casual that doesn't try to outdo your overall look. This is light footwear, excellent for casual sports, walking or even relaxed evening wear. It is soft on your feet and comfortable to wear throughout the entire day without being pinched or rubbed. Its breathability also means that you have total air circulation within the shoes and, consequently, minimised odor. Thanks to the adjustable laces, hardwearing sole and soft exterior, your foot will feel secure and supported, as well as stylish and on-trend.
You will be more comfortable wearing these trainers with a pair of jeans or joggers as you go about your leisure. However, if you want to dress them up a bit, there's no reason they can't be matched with casual chinos and a loose t shirt also. The Barbour men's shoe is also available in different colours, including white and tan.