Barbour Shoes
Exclusive Barbour Letah II Brown Waxy Urban Trekking Boots
The new style of this bestselling urban trekking boot by Barbour is available in hand burnished cognac brown leather exclusively for Arthur Knight Shoes.

With a white wedge sole and caramel coloured rubber outsole, it is fully lined with breathable tartan fabric. The leather insole and padded suede collar ensure comfort.

The Barbour logo is embossed at the heel.  Fastening with "D" loops, thick waxed laces feature a rubber Barbour trim. Only for this season.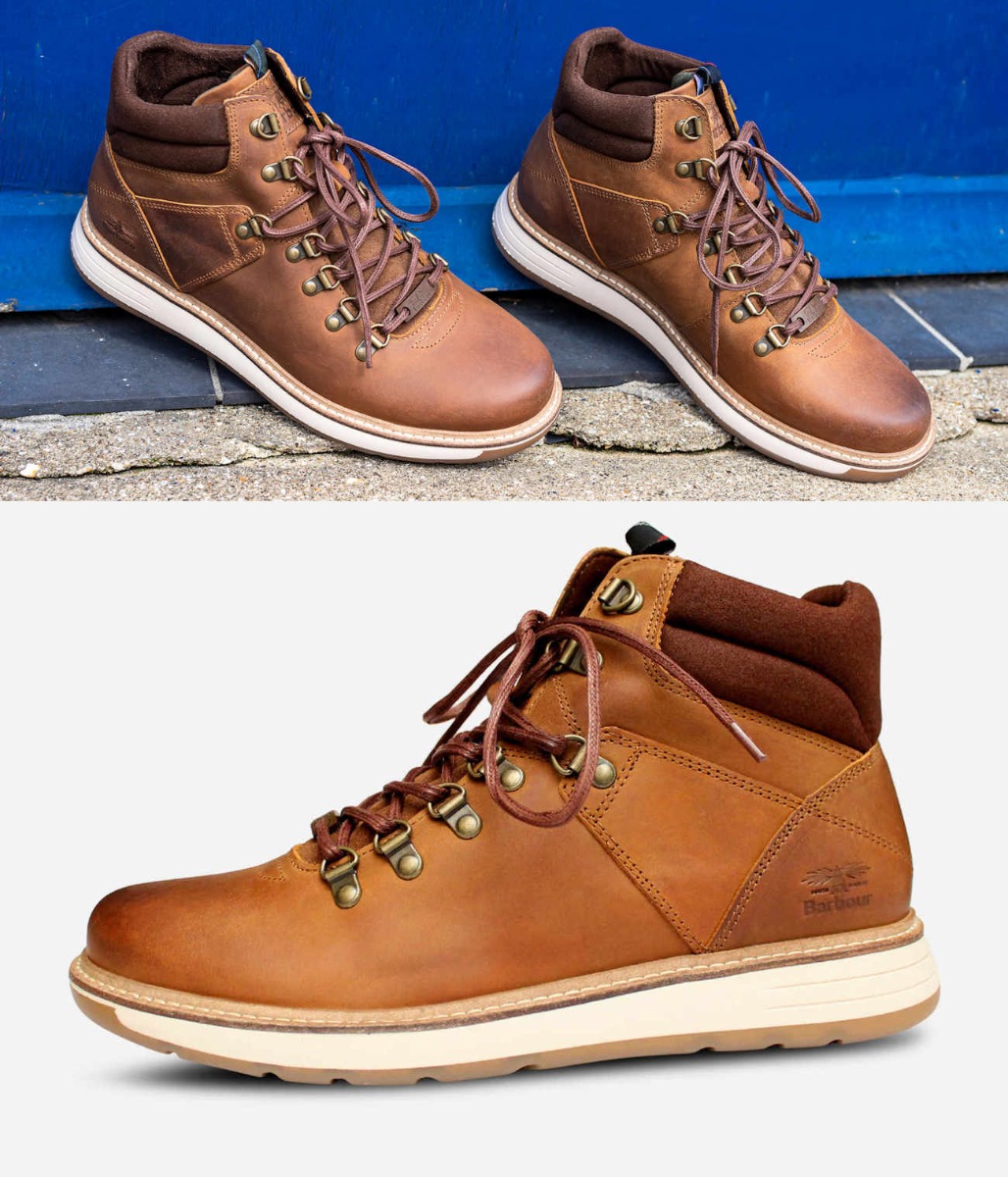 Additional description
A classy boot is a wardrobe essential in the cooler months, and it is easy to see why Barbour's urban trekking boot has been a bestseller. The brand new Barbour Letah II trekking boot combines style with performance, organically blending the thrill of the great outdoors with the urban lifestyle. In hand burnished cognac brown leather with a fully lined breathable tartan fabric, this boot looks as sophisticated in the city as it does in the mountains. The boot exudes luxury, with the Barbour branding embossed at the lower heel and a rubber Barbour trim on the laces.
In the same way that sports trainers have become a staple in everyday fashion, the trekking boot has found popularity away from the mountains.  The full leather insole and padded suede collar ensure the finest comfort, whether trekking through the city or taking a stroll in the countryside. A celebrated British brand, Barbour is known for designing the finest quality classic country clothing. With a Royal Warrant of Appointment to supply waterproof and protective clothing to Queen Elizabeth II, Barbour is a highly respected manufacturer.
The white wedge sole and caramel coloured rubber outsole ensure maximum durability, making the boot a stylish investment that will last for years to come. The exquisite stitching and strikingly bold "D" loops make the boot a statement piece, whilst the complementary red laces ensure its versatility for all occasions.
Styling with this boot is incredibly easy; wool or flannel work well, both of which can be paired with denim. A tartan shirt would subtly connect with the tartan tabs on the tongue of the boot, giving an effortlessly classic look. The versatility of the boot allows it to naturally blend from daytime to evening events, making it a choice you'll return to time after time.