Barbour Shoes
Barbour International Sandals Gold Jelly Sliders
Sliders are so popular because they are easy to wear, easy to put on / take off and super comfortable!
Celebrities like Gigi Hadid are wearing their designer sliders with long dresses and fur jackets, making a fashion statement.
Invest in your own pair of designer sliders and take them from the runway to your dream holiday or simply enjoy wearing them poolside.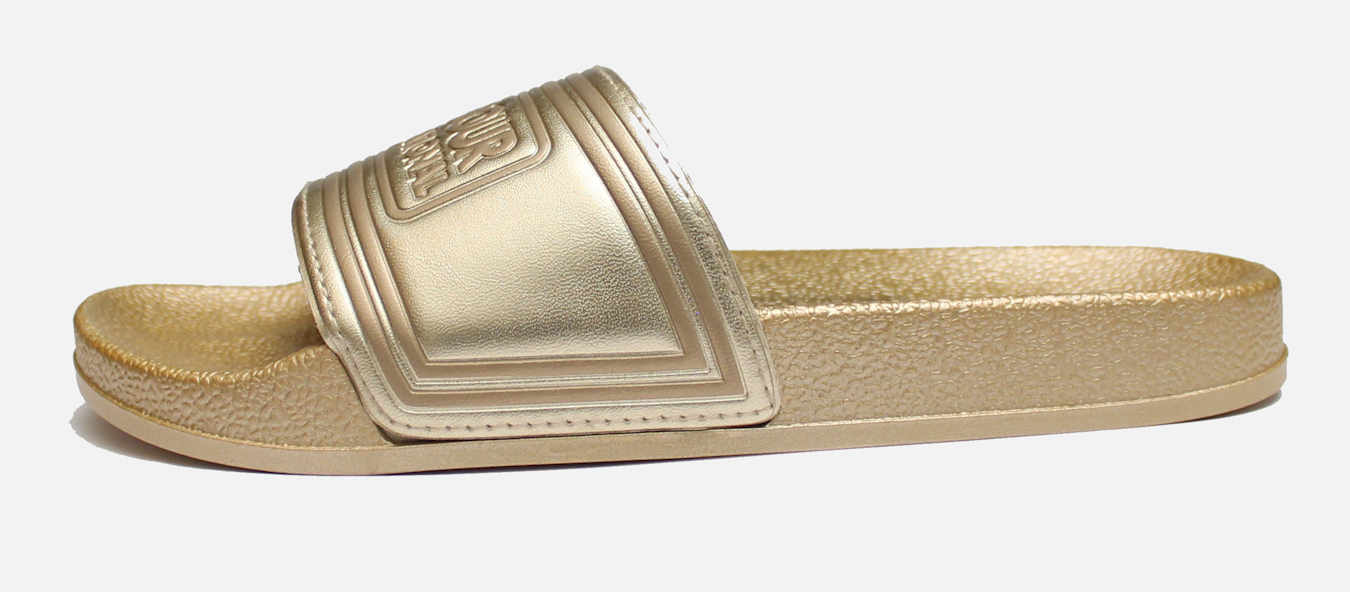 Additional description
Fashion always finds new trends and these days it's all about comfortable footwear. Chunky sneakers and sliders are turning into fashionable items that you can wear daily. If sneakers are taking the offices by storm, sliders are also making a bold comeback. They've also had a makeover, so now they are more comfortable and they can be worn both with or without socks.
Egyptians invented the slider more than 6.000 years ago and this type of footwear is still with us. The success of the slider can also be linked to the fact it helps you stay safe from fungal infections at public gyms and pools. But it's functional side is also doubled by a fashionable side. The slider became the trademark of a relaxed vacation, complementing a gorgeous tan and a cute umbrella cocktail. 
Barbour International Sandals Jelly Sliders show that comfort comes in style. Gone are the hard soles which gave most sliders the flip-flop nickname, thanks to the sound they made while slapping your feet. Barbour's sandals are made from a durable jelly-like sole, which provides cushioning for your feet. The anatomically contoured footbed hugs your feet, molding to them, ensuring maximum comfort. The Barbour International brand is embossed on the upper strap of the slider. Barbour International Sandals Jelly Sliders come in three colors: gold, copper and silver. All these colors complement tanned skin and you can choose from them the one you like best for your summer outfit. 
Barbour International is one of the major footwear brands which took on the task of redesigning the humble pool slider. The luxury label designed a comfortable slider that is sure to last a long time to come. 
When it comes to accessorising the slider, there are plenty of options. Of course, the main role of a slider is to keep you safe at the poolside, so you can pair your Barbour International Sandals Jelly Sliders with a bathsuit and a pareo or a light poncho. However, the poolside and the gym are not the only places where you can wear the Barbour sliders. More and more fashion bloggers are turning the slider into daily casual wear. Pair it with shorts and a light cashmere sweater for a day out on a hot summer day or opt for a pair of long jeans and a t-shirt to complete your summer look. Designer sliders also go with summer dresses, so don't be afraid to wear them with your favorite summer outfits to show off your tan.