Barbour Shoes
Barbour International Premium Inglewood 2 Buckle Boots in Tan
LFO0277TA51 Barbour International New Inglewood 2 boots in hand burnished tan leather.
Look stylish, classic and chic in this hand burnished tan leather ladies ankle boot by Barbour. Featuring twin bronze buckles and inside zip, this gorgeous slip-on ankle boot has an unmistakeable vintage feel. The 50cm heel gives it just enough height to elongate the leg, while retaining maximum comfort for all-day-long wear.
Wear with dark brown denim jeans or a pair of stylish leggings with a brown or green scarf for a beautifully autumnal finish.
Special Price
$124.45
Regular Price
$168.99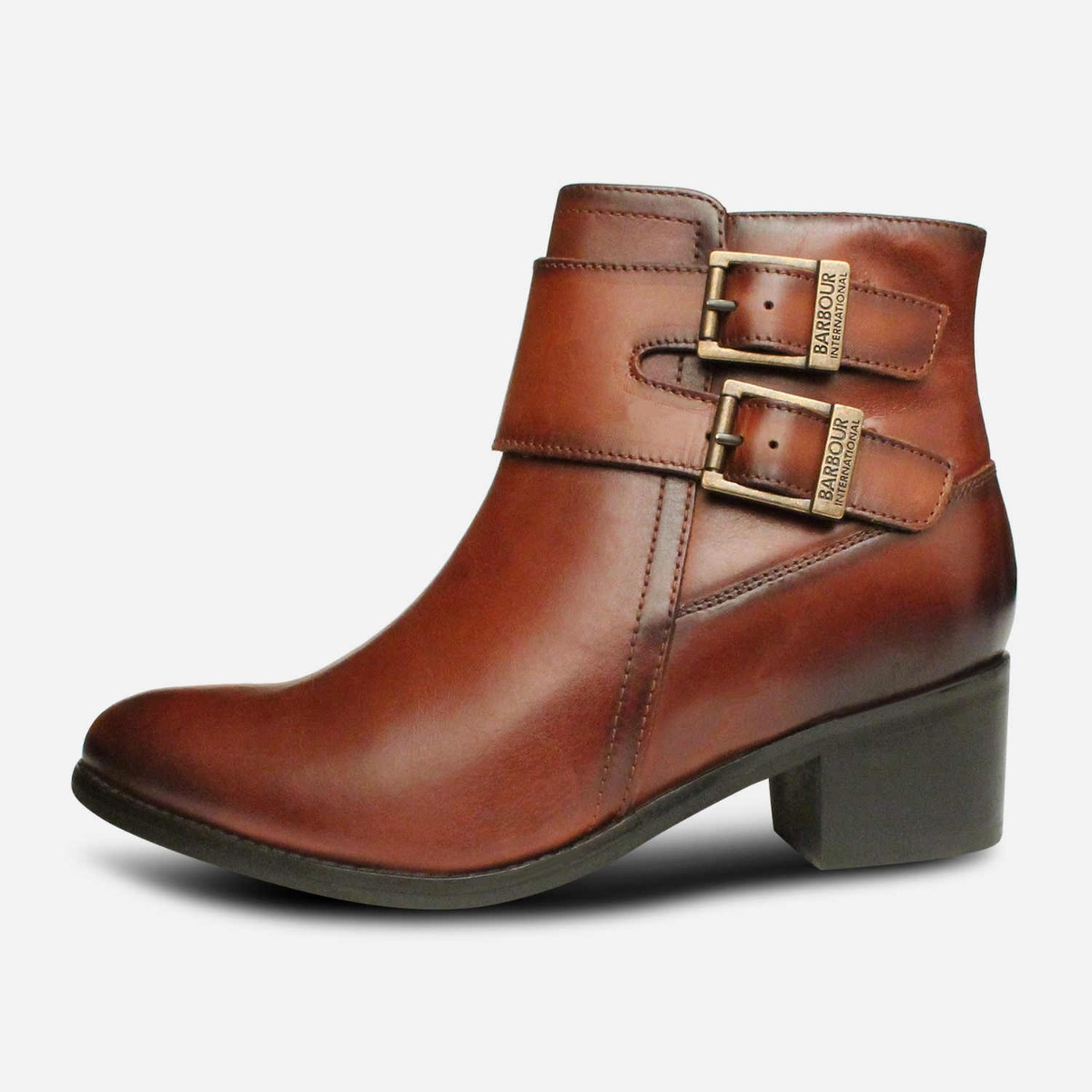 Additional description
For the woman who loves vintage, this classic ladies ankle boot in hand burnished tan leather is the perfect accompaniment to any Autumn wardrobe. Made by renowned British shoemakers Barbour, this stunning ladies ankle boot is made to be both chic and durable.
As a family run business that have handed down their shoemaking techniques through the generations, Barbour are a brand that combine traditional methods with quintessential British style. Their shoes and boots are made to last while offering unique sophistication and optimal comfort.
The ladies burnished brown ankle boot is no exception. With a smooth, plain exterior, this gorgeous boot is made from the finest leather and has a contemporary toe shape. For an easy slip-on motion, this boot has a side zip so that, when you're in a hurry, you can pull this boot on without wasting any precious time. It also has a unique double buckle in vintage branded bronze.
The rubber sole is hardwearing and long lasting, protecting the foot from damage as you walk. The heel, at 5cm, is the perfect height to remaining feminine and sophisticated, but comfortable too.
Due to the rich colouring of this ladies ankle boot, we recommend that it gets as much limelight as possible. Therefore, we think it should be paired with leggings or slim fit or skinny jeans so that the boot is in full focus. A contrast colour legging (such as navy or mustard) could work particularly well to draw the eye to the boot. It would also look superb with a matching scarf and brown leather gloves, or a brown leather cap during the cooler seasons.
Thanks to the boot's versatility, it also looks fantastic with a smart shift dress or knee length skirt, so feel free to wear this boot to the office or to the cocktail bar, whatever takes your fancy!