Barbour Shoes
Barbour Sarah in Wine Burgundy
We are proud to present the gorgeous, richly coloured pull-up leather ladies ankle boot by Barbour. Made from high quality burgundy wine leather, this stunning slip on zip boot features decorative twin side buckles, a smooth, plain exterior, small heel and rear pull tab for easy wear.
You can also enjoy a durable, hand wearing non slip caramel coloured rubber sole and a comfortable padded leather insole for supreme support.
Pair with your best skinny jeans, a smart blouse and knit cardigan for a seasonal finish.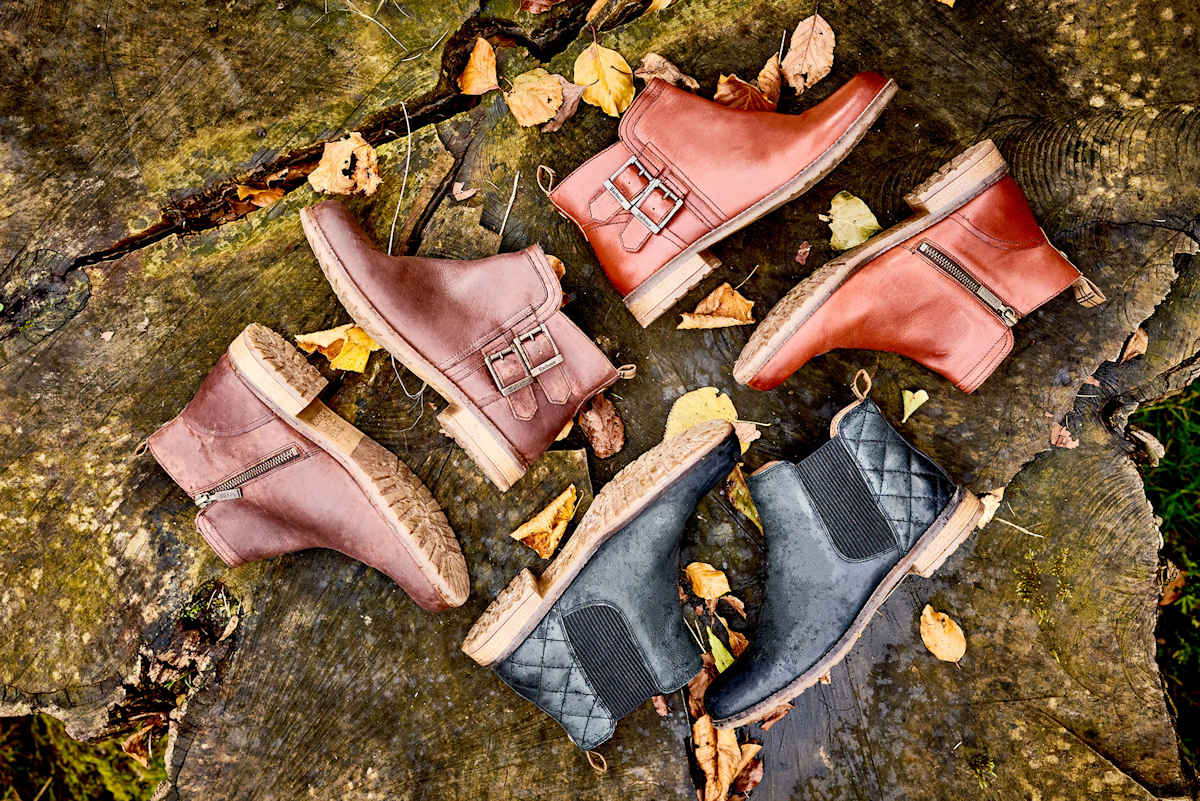 Additional description
If you're looking for a comfortable, smart and sophisticated ladies ankle boot that's easy to wear and made to last, you can do no better than the 'Sarah' ladies ankle boot by Barbour. With more than one hundred years' experience in designing and manufacturing shoes, Barbour have once again delivered a ladies boot that is as hard wearing as it is elegant.
Made from the highest quality burgundy wine leather, this neat, supremely stylish and elegant ladies ankle boot is for you. It has a smooth finish so can be easily paired with a variety of outfits, as well as rich colouring to really draw attention.
This beautiful ladies ankle boot also has an inner zip and rear pull tabs. To put it on, simply undo the zip and use the rear pull tab to pull the boot over your foot. Once the zip is fastened, you're ready to go! This ladies ankle boot also has decorative side buckles, adding a dash of noticeable detail.
Not only is this boot smart, but practical too! It has a non slip caramel coloured rubber sole, meaning you can walk long distances in most weather types without worrying about the boot becoming unsteady. There's also a padded leather insole for optimal comfort during long days. As you would expect from Barbour, this ladies ankle boot has tartan detail on the rear pull tab and interior lining. There's also Barbour branding on the footbed and sole.
We recommend you pair this gorgeous ladies ankle boot with your best skinny jeans, a long cable knit jumper and cosy burgundy scarf. You can also match this slip on boot up with a knee length skirt, tights or leggings and a work blouse. Don't forget to add burgundy detail to your outfit to create a complete look.