Barbour Shoes
Barbour Twin Zip Mens Boot in Brown Tumble Grain Leather
A rare limited production run by Barbour for Arthur Knight Shoes, this new round two boot is available in soft and supple cognac brown tumble grain leather.
With twin zip design and double Barbour branded green pull tabs, the boot is made on the famous "Walking Man" caramel coloured durable, non-slip rubber sole and heel.
The brass Barbour metal side trim and contrasting white sole stitching effortlessly complement the beautiful leather.
Special Price
$112.10
Regular Price
$158.12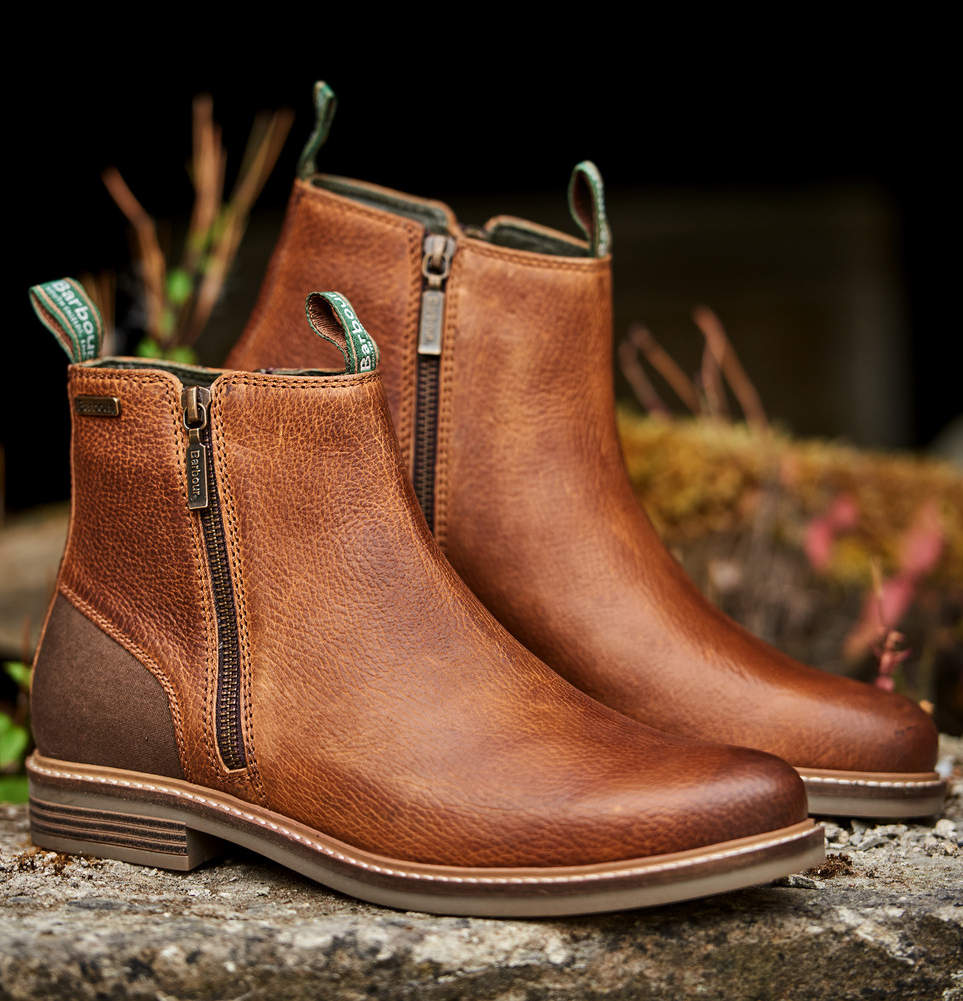 Additional description
A classic in men's luxury boots, this Barbour twin zip boot in brown tumble grain leather is one you're sure to adore. Its stylishness is in its simplicity, with no detail overlooked. The brown of the leather is perfectly complemented by the caramel coloured sole and contrasting white sole stitching. The brass Barbour metal side trim and branded pull tabs mark this boot as an item to be coveted. A limited production run for Arthur Knight Shoes, this style is not to be missed. 
With a long history dating back to around 1000BC, the earliest boots covered the foot and ankle, and often extended to the knee. Now used by the military and mandatory for some physical occupations, the boot has been designed in countless ways to combine protection with comfort.  In more recent years boots for men have become a winter essential, combining style with comfort for colder weather. Barbour is a highly respected British brand, known for designing country clothing to the finest standard, and the quality can clearly be seen in this boot. 
The non-slip sole and heel make this boot an ideal choice in all winter weathers, whether worn in the city or countryside. In addition, the durable sole will make this boot one that will last you for many winters to come. The twin zip design, coupled with the dual branded green pull tabs ensure it is quick to put on and take off, whilst the brass Barbour metal side trim marks the boot as a premium item of footwear. 
Styling with this boot couldn't be simpler. From jeans to chinos and casual shirts to knitwear, the boot with slip effortlessly into your life and complement your existing weekend wardrobe. For any occasion, this Barbour boot will make a statement for all the right reasons.