Barbour Shoes
Barbour Waxy Brown Bedlington Chelsea Boots
Traditional yet always on trend, the Barbour Chelsea Bedlington Boot for men in mahogany is classic, versatile and never going to clash with your outfit. Whether you're headed to work, a restaurant or social occasion, you can rely on this outstanding Chelsea boot in sophisticated mahogany brown.
As you would expect, this Chelsea for men features a rounded toe, twin gussets for easy wear, a rear pull tab and a smooth exterior due to the long strip of leather that's used to craft the entire vamp. 
Special Price
$130.80
Regular Price
$160.80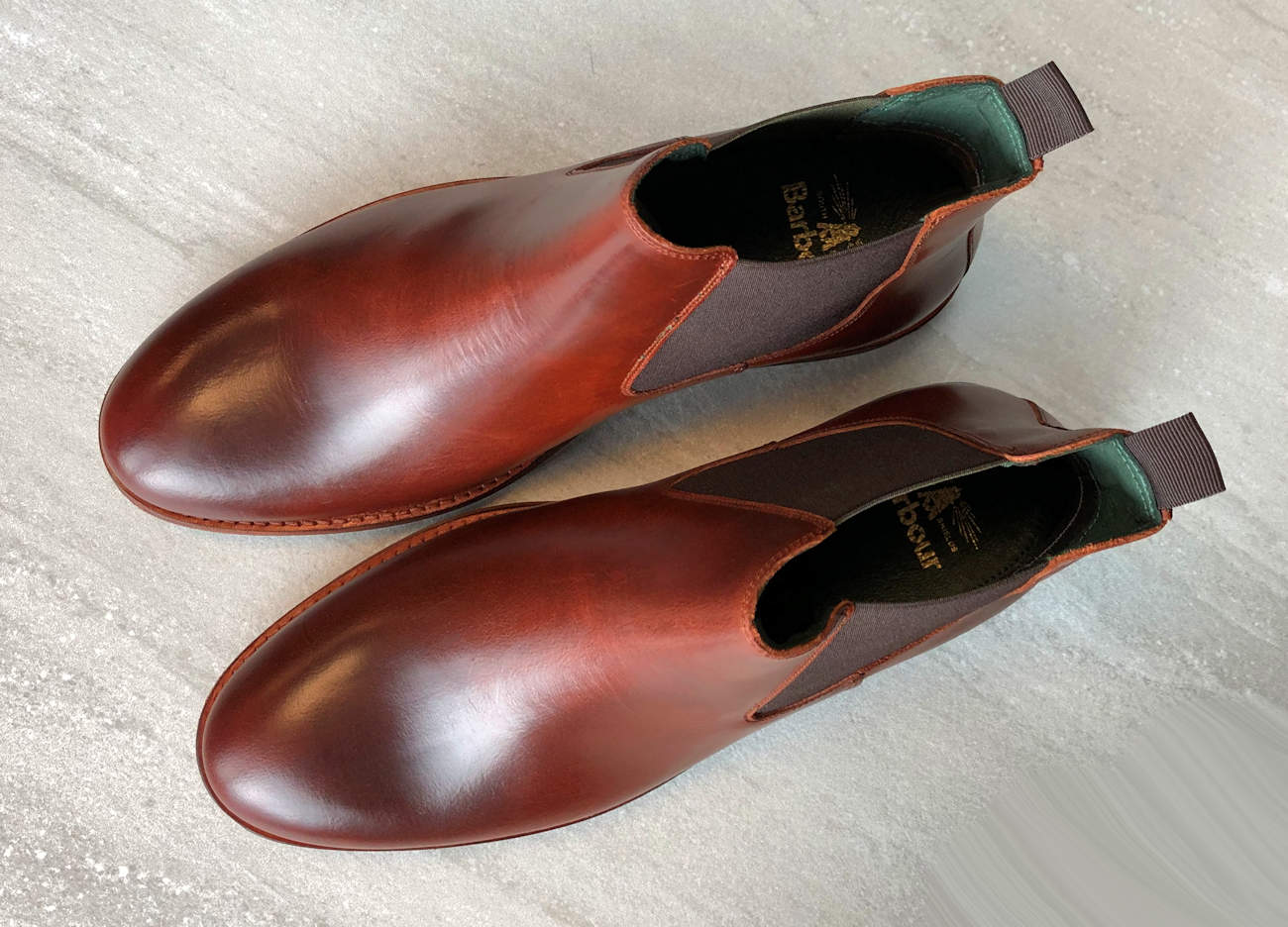 Additional description
Barbour is one of Britain's premiere shoemakers. The company's history stretches back to 1894 when a man named John Barbour, an entrepreneur, founded J. Barbour & Sons. During this period, the science behind water-resistance in clothing was perfected. This allowed Barbour to become a forerunner in the outdoor fashion market, creating high quality waterproof jackets and outdoor garments, as well as outdoor boots and shoes for both men and women.
During the Second World War, Barbour was commissioned by the British Army to make jackets for the soldiers. Since then, Barbour have retained their status as a quality provider of shoes and clothing. And their Chelsea boots are no exception.
This mahogany variation of the classic Chelsea is a continuation of the Bedlington line. The boot comes with a padded insole for extra comfort, and all of the water resistance you would expect from a company with a history as long and as rich as Barbour's. There's also classic side gussets in a darker shade of brown, which works nicely against the slightly lighter mahogany leather. The rear pull tab is there to help you slide the boot off your foot, as there are no buckles or shoelaces to help you take the boot on and off. It also works well if you've been out in the mud and don't want to get your hands dirty.
Fit for a countryside walk, or a formal event, Barbour's Chelsea Boots will leave your feet happy as can be in the utmost comfort from the Godfather of British fashion. We recommend pairing this wonderfully crafted classic Chelsea for men with a pair of slim fit jeans that sit nicely over the top of the boot (or tuck into it), a padded water-resistant jacket and a checked shirt. Thanks to the colour, you are able to match a high volume of clothing with this fantastic men's slip on boot.