Arthur Knight Shoes
Black Leather Arthur Knight Belt Made in England
Hand made in England, this exquisite men's black leather belt is crafted from the finest full grain black leather and features an Arthur Knight embossed logo. Smart, versatile and comfortable, you will be wearing this belt for years to come with a range of smart casual and formal outfits.
Pair with a navy or black suit with black Chelseas or Oxfords depending on the occasion. Also available in a multitude of other colours including brown and navy.
Please select your normal trouser / pant size in inches.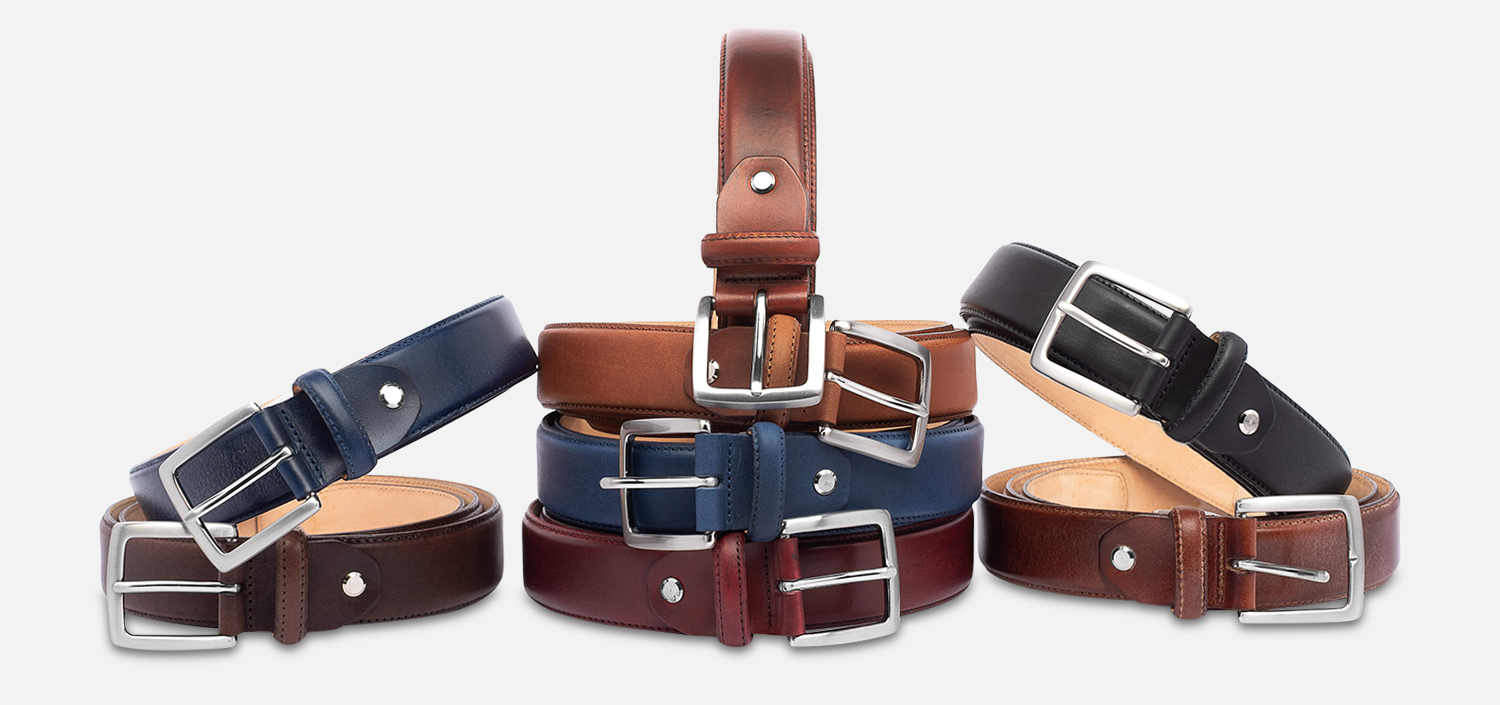 Additional description
No formal outfit is complete without a belt. Not only are leather belts practical for keeping an outfit together, but stylish too in the way they provide you with a finished look. A black leather belt is a staple belt every man should own and can be matched with a huge variety of outfits. Black leather belts also look great alongside black leather shoes or boots, giving you continuity throughout your outfit. That's why at Arthur Knight, we are proud to present you with this exquisite men's black belt.
Made in England, this smart, plain black belt has been carefully crafted from full grain black leather and has a brushed leather rear. There's also a sophisticated silver buckle with plain holes and an Arthur Knight embossed logo. Unlike with some cheaper belts on the market, there are five sizes to choose from, so you're very likely to find a very good fit.
Belts have been part of British attire for centuries. Some of the earliest known purposes of the belt was not fashion-related, but used to hold tools. In the military, a belt was vital in holding a military jacket in one place. But during the turn of the century, it became more commonplace to see belts on everyday men and they have since evolved into a staple accessory found in any gentleman's wardrobe.
Thanks to the versatility of the black leather, this men's leather belt can be worn with a wide range of outfits and within a multitude of casual and formal settings. As it's black, it can be paired with almost any colour or pattern and will serve to break up block colours, adding contrast and detail. A black belt also pairs very well with a variety of black or coloured men's shoes.
Browse the rest of the Arthur Knight website to find the perfect footwear to match with this sophisticated, stylish men's belt.