How should you wear a monk strap dress shoe? Double buckle or single buckle monk strap? What even is a monk strap shoe?! Let's discuss this in detail with our resident shoe expert, Anthony Gibbs.
Introduction
It is unsurprising that monk strap shoes are such a great footwear choice, as they offer people the chance to dress up their casual-wear, or make their work-wear look a little bit more laid back. So, no matter what your preferred style is, you will find that these shoes have a place in your wardrobe.
With a whole range of monk strap shoes to choose from, including different designs, materials, and colours, it can be difficult to decide exactly which pair will suit your style. Here, we share some tips on how to shop for your perfect monk strap shoes and what you should be looking out for.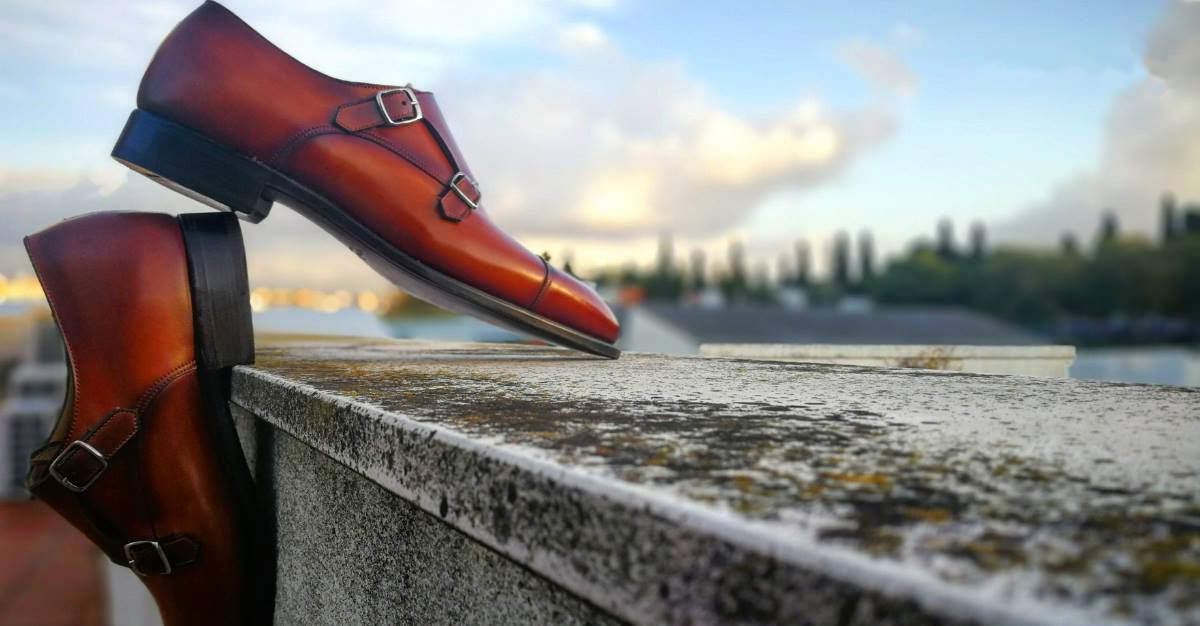 What is a monk strap shoe?
Instead of a traditional laced up Gibson (also known as Derby or Blucher) shoe, a monk shoe replaces the laces with a buckle attached to the outside of the facings. On the inside facing there is a tapered extension which fastens to the buckle over the top of the tongue. Nowadays the fashion is for two buckles to be used and is known in the shoe industry as a "double buckle monk shoe". A recent improvement to this type of shoe, which has been universally adopted, is to fix the buckles with elasticated tape. This innovation allows some stretching movement when the foot is flexed making it more comfortable to the wearer with the added bonus of being easier to slip on.
Monk strap shoes have been around for centuries and they have been in and out of fashion trends throughout the 20th century, up to the present day. They first came to prominence in the roaring twenties, followed by another rejuvenation during the "winklepicker" era in the sixties. At the same time, monk strap shoes featured large western style designer buckles on Cuban heeled shoes that complimented cowboy boots. The latest revival happened in the mid-noughties for double buckle monk shoes when designers had their models wearing them as they walked down the catwalks during Fashion Week exhibitions. Since then, they have become a mainstream footwear style.
One of our favourite collections is by the designer, Thomas Bird. They recently updated their informative blog which is an engaging read - Thomas Bird Monk Strap Shoes.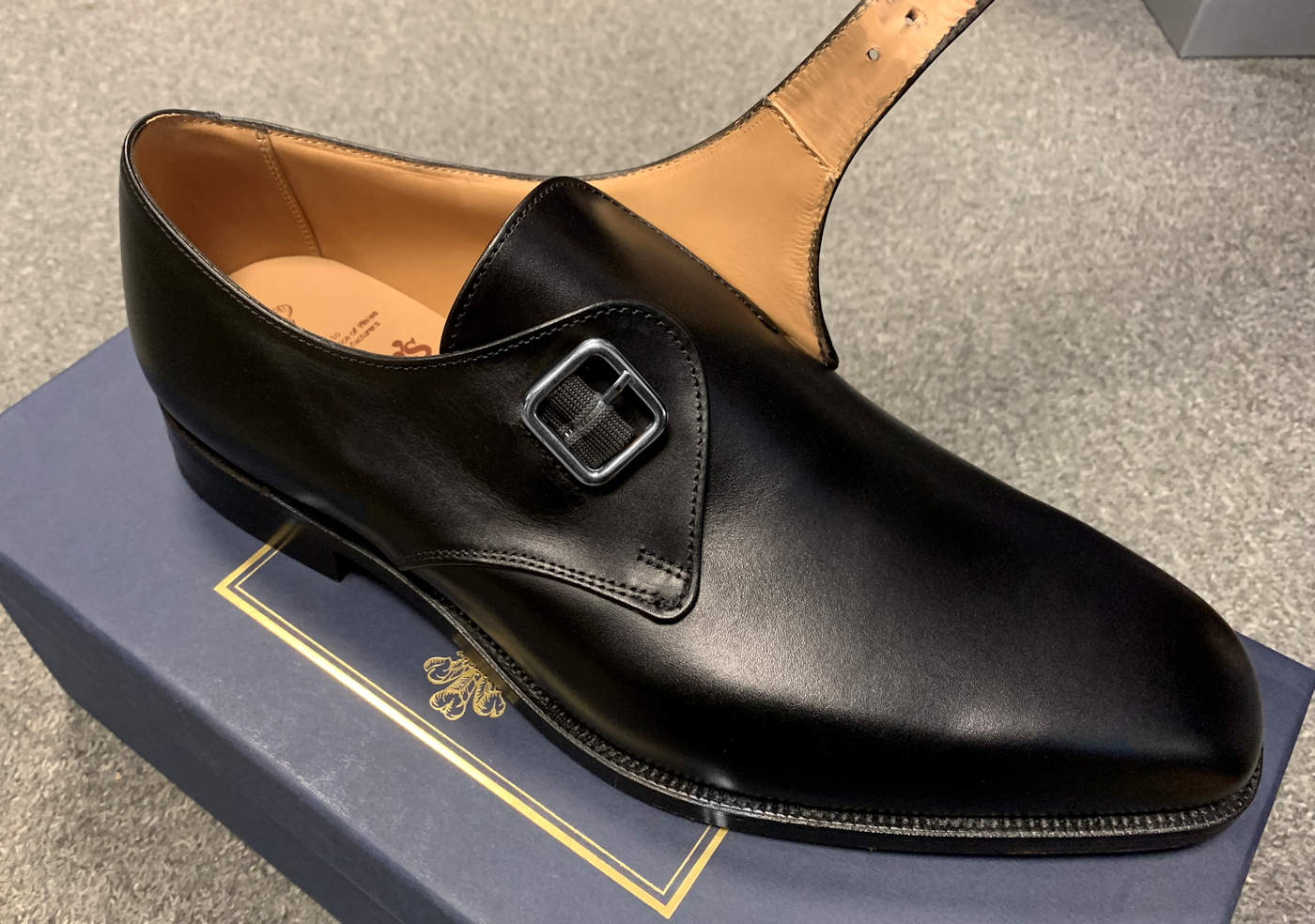 What makes the monk strap style so good?
A great alternative to other dress shoes, monk strap shoes have an edge that is more likely to grab attention and get noticed more than traditional shoes, due to having straps and buckles where you would normally have laces. Just as easy to wear as a casual slip-on shoe, you will find that monk strap shoes are versatile enough to wear with almost anything, and they offer a look that won't date over time.
The buckle design opens up a vast array of possibilities for a designer, starting with the size, colour and shape of the buckle. There are hundreds of designs to choose from, but the classical combinations used today are shiny silver buckles with black leathers, gold buckles with tan leathers and, for a more casual look, antique bronze buckles combined with waxy nubuck leathers.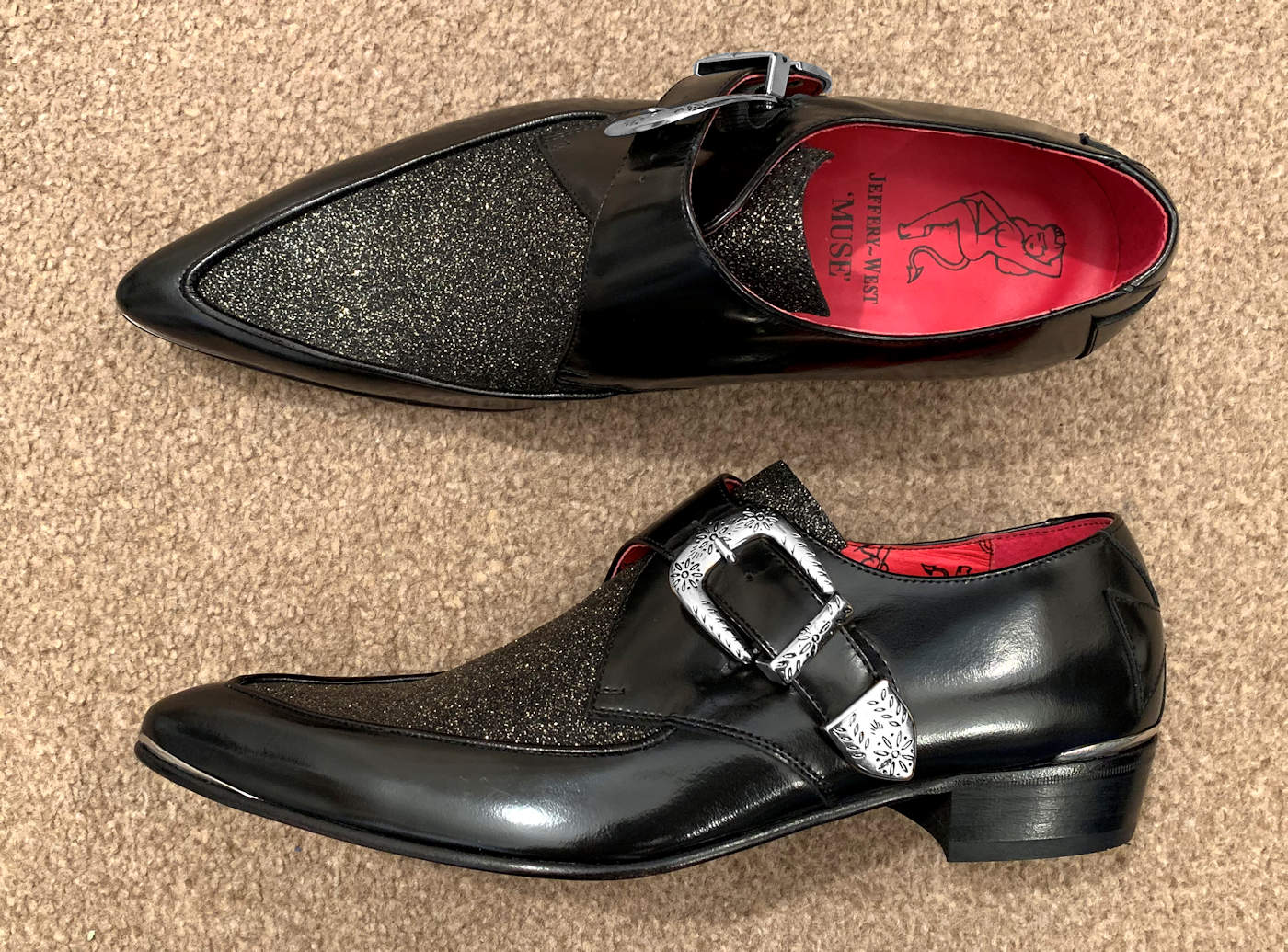 One strap or two straps?
One of the main features that differs between monk strap shoe styles is how many straps they have. Most pairs will have one or two straps, although you will find some examples which have three straps. We would suggest avoiding three straps though, as they are more likely to lose their fashion status over the years than simpler designs and take longer to put on and off.
Double buckle monks are the most popular option as they standout more than their single buckle equivalents. However, if you are looking for something that's subtle you may find that you would prefer to opt for single buckle monks.
The type of monk strap shoes that are best for you also comes down to when you would like to wear them. Single buckle monks are ideal for formal occasions as they have a classic look, whereas double buckle monks are perfect for occasions like parties and weddings where you might want something that's a bit eye-catching.
There are times when you shouldn't consider wearing monk strap shoes as all, such as at black tie events or when you are wearing a tuxedo or morning suit. Other than that, it should be easy to find a pair that looks great with your outfit choice.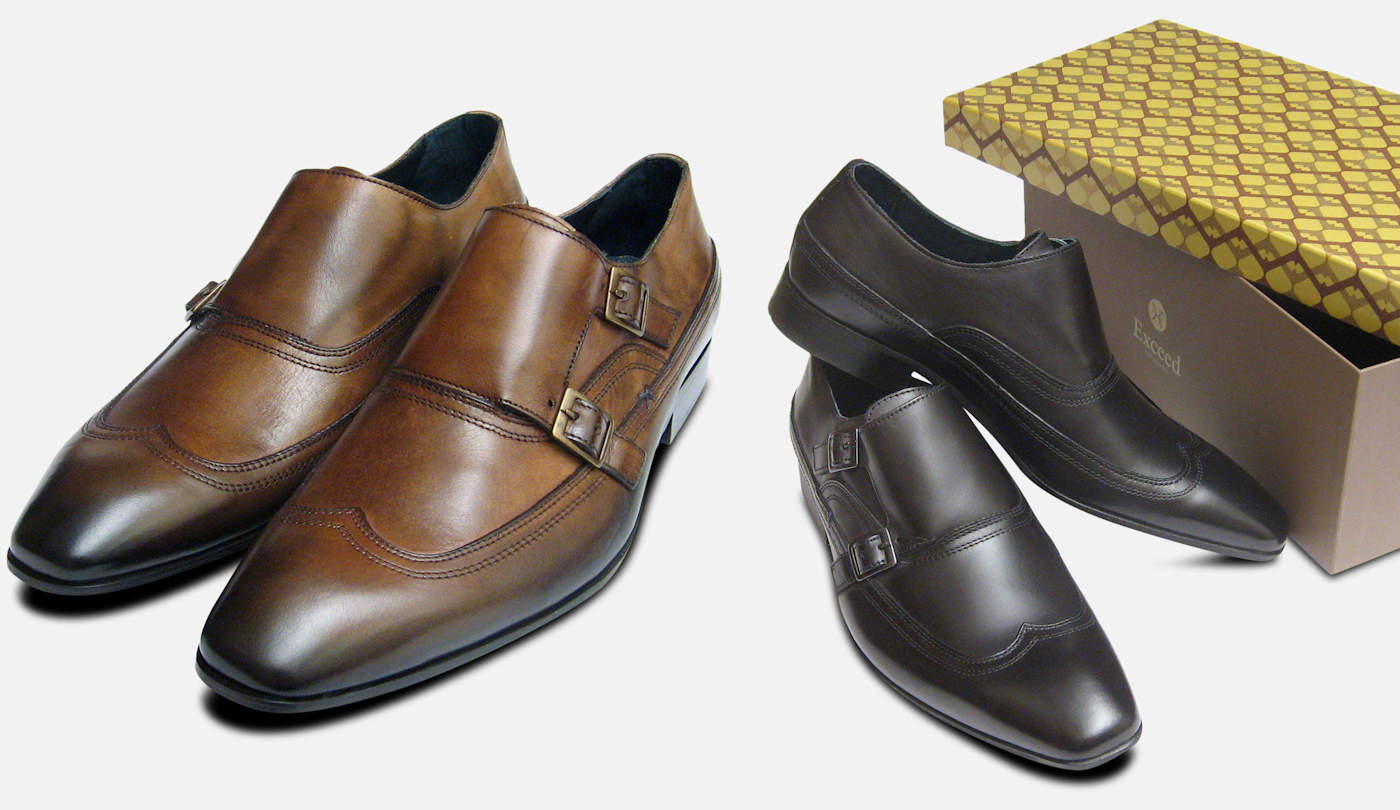 Which colour should you choose?
For your first monk strap shoes, we suggest buying a traditional brown pair as these will go with almost everything. This way you can experiment with the style without going too wrong, and once you are used to them you can branch out and try some different colours.
Although you might want to opt for black monk strap shoes, you will actually find that these only really work with charcoal and grey clothing, so you may be better off choosing an oxblood or burgundy colour instead.
Once you are comfortable with styling your monk strap shoes you might like to try out some lighter shades in the warmer months as these will complement your summer wardrobe.
When it comes to deciding which buckle colour you should get, try to match it with your belt buckle, cufflinks, watch, or any other jewellery that you might wear as this is a great way to pull your whole outfit together. You might also like to keep in mind that brushed metal buckles will look better for longer than a shinier option.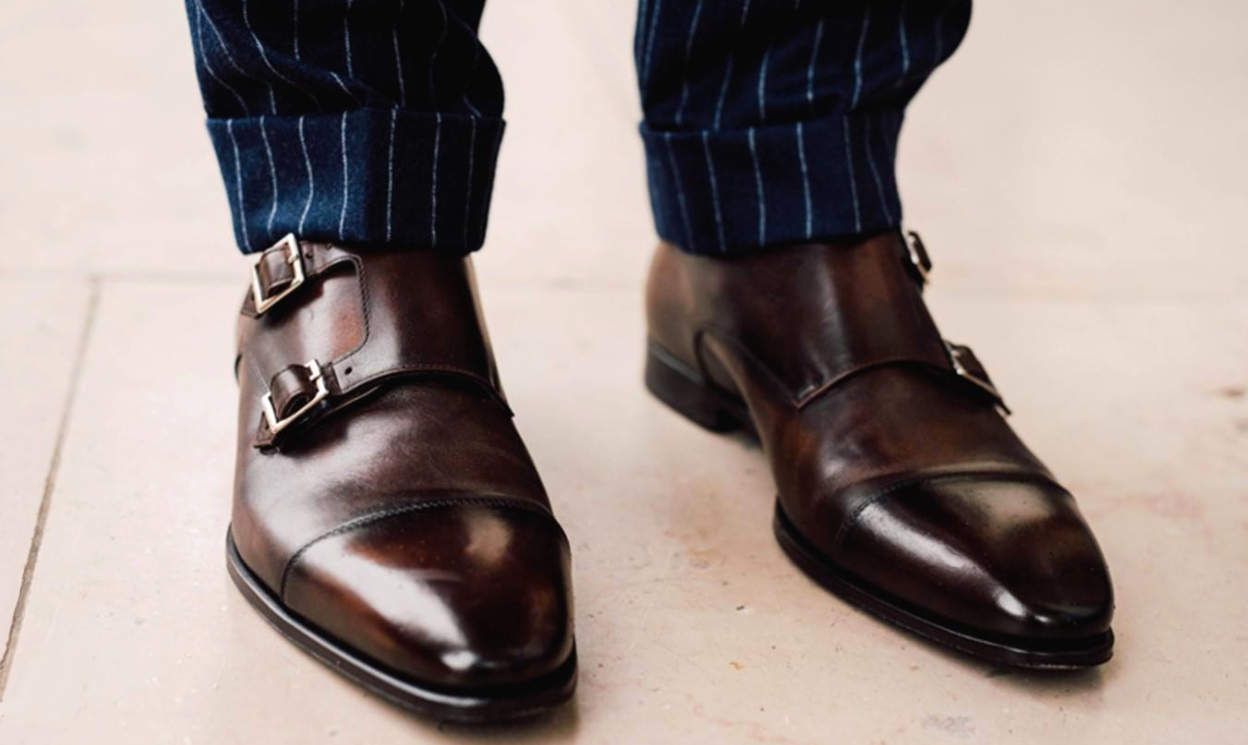 How to dress down monk strap shoes
Although monk strap shoes look like a dress shoe it is possible to wear them with outfits that you would typically pair with trainers or slip-ons. You should definitely feel confident wearing them with denim jeans or chinos, but avoid pairing them with shorts or sportswear unless you are looking for a very unique style.
With so many different styles and colours of monk strap shoes to choose from, and a number of ways that they can be worn, why not shop for your perfect pair today and find out why this style of shoe is so popular for yourself.