Side zip boots - A Complete Guide
The side zip boot is a stylish, versatile and practical boot that compliments a huge range of outfits. They come in all different designs & materials and can be worn for many different occasions. However, what is a side zip designer boot and why is this style so popular? In this blog post, we explore more of the history, construction and use of a twin zip boot and introduce you to some fantastic footwear available in this style on the Arthur Knight website.
The History of the Side Zip Boot
The invention of the zip enhanced clothing and footwear significantly. Invented by Elias Howe in 1851, the zip had many functions before being used on boots. There is no clear beginning to the use of zips in footwear. However, in 1923, the term 'zipper' was coined and the zip began to make more regularly appearances in men's boots. The zip gave men's boots a practicality that is unmatched by traditional fastening methods before it and also offered an interesting aesthetic. In more recent times, they've become popular as minimal dress boot and with the required safety upgrades (e.g. steel toe caps & high traction outsoles), are also worn as safety boots. The Magnum Panther is one of the leading side zip work boots in the UK.
Introducing Twin Zip Boots
Following the success of the side zip boot, the twin zip boot was created. The exact origin of the twin zip boot is hard to pin point. However, it is widely believed that the trend began in Italy and was popular with the military. The army required a tall, practical boot with multiple eyelets laced up the leg. That way, the trousers could be neatly tucked inside the top.
Traditional army boots with laces and multiple eyelets were found to be impractical. This is because it was far too time consuming to put on and take off the boot. The laces needed to be adjusted with each wear and this simply wasn't feasible in such an environment. However, an introduction of a twin zip boot eliminated this problem. Why? Because the boot could be taken off without touching the laces.
Needless to say, the style looked great and was later adopted by the fashion industry for general use.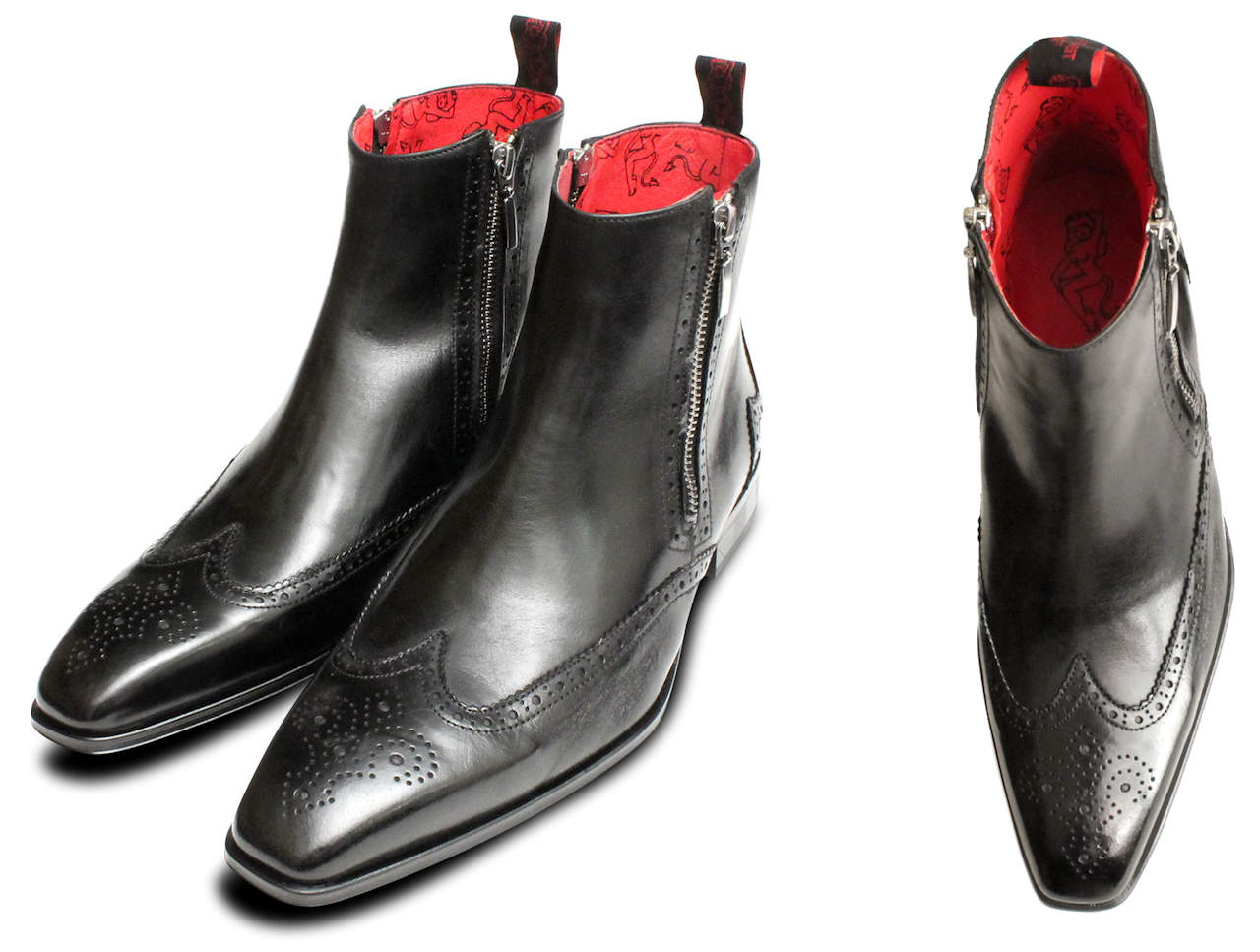 The Zip is the Star of the Side Zip and Twin Zip Boot
The greatest feature of the side zip boot and twin zip boot is the zip itself. This is what differentiates it from common lace up boots or slip-ons. Zips come in many forms and colours, and are usually made from nylon or metal. As you can see from this fantastic pair of Jeffery West Twin Zip Boots, zips can also be customised with zipper pulls to give them a unique, distinguished and interesting look. Similarly, you can also see how aesthetically pleasing zips can be with this Jeffery West Premium Jailbreak Cuban Heel Men's Black Zip Boot.
One of the strongest and robust zips in the industry are made by "RiRi", a Swiss based company. These zips are designed to withstand extreme stress. This makes them perfect for this type of boot, especially if its being used for functional purposes.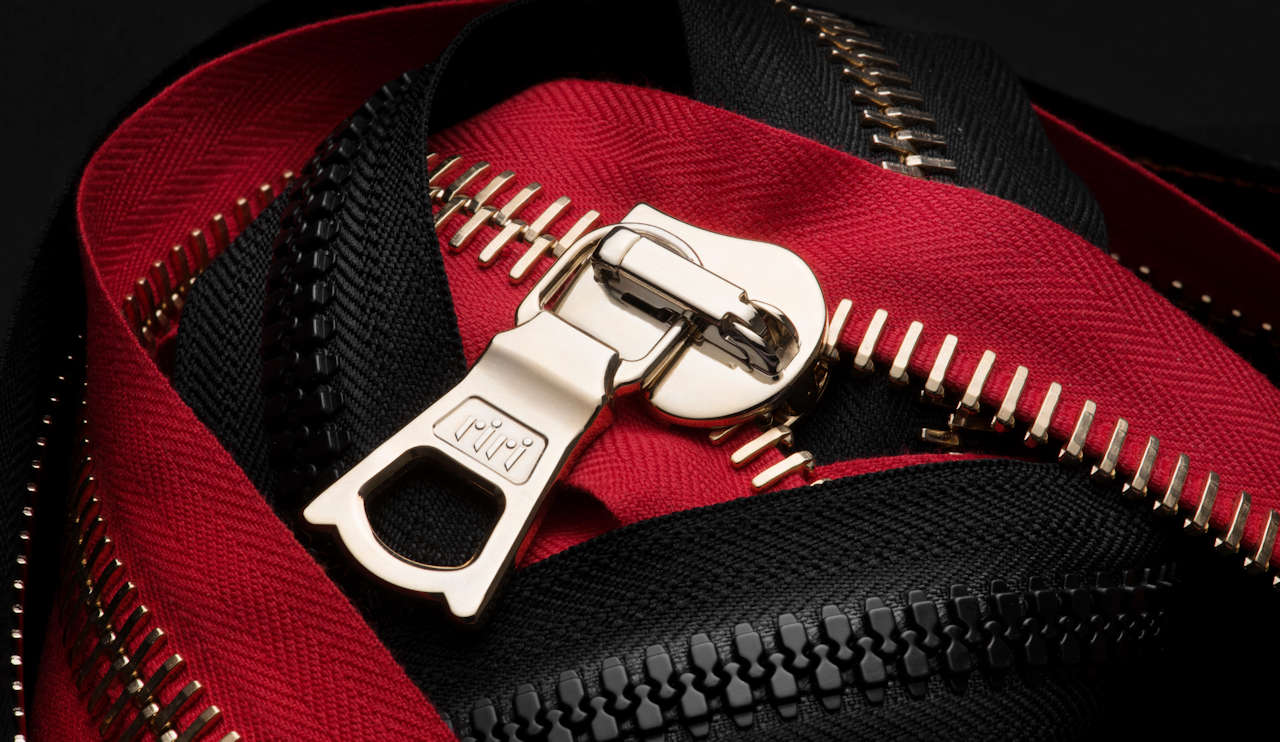 Versatile and Adaptable To Many Styles
Both the side zip boot and twin zip design have been incorporated into many different types of footwear. This includes twin zip sneakers (Guseppe Zanotti Design is a market leader in this category) and formal footwear including twin and side zip Chelsea boots and brogue boots. Not only do the zips change and enhance the look of everyday footwear, but improve its functionality to make it more practical for a slip on and slip off motion. A side zip or twin zip boot is particularly handy if you require a boot that won't undo during wear.
Caring For Your Zip
Your zipped boots require some care. Occasional lubrication is needed if they become stiff. There are several solutions you can try, but we advise that you delicately apply a small amount of wax from a pointed crayon just to the teeth of the zip. Spraying furniture polish onto a cloth and carefully and gently wiping the teeth of the zip also worked incredibly well, but extreme care is needed for suede and nubuck leathers as they easily stain and mark.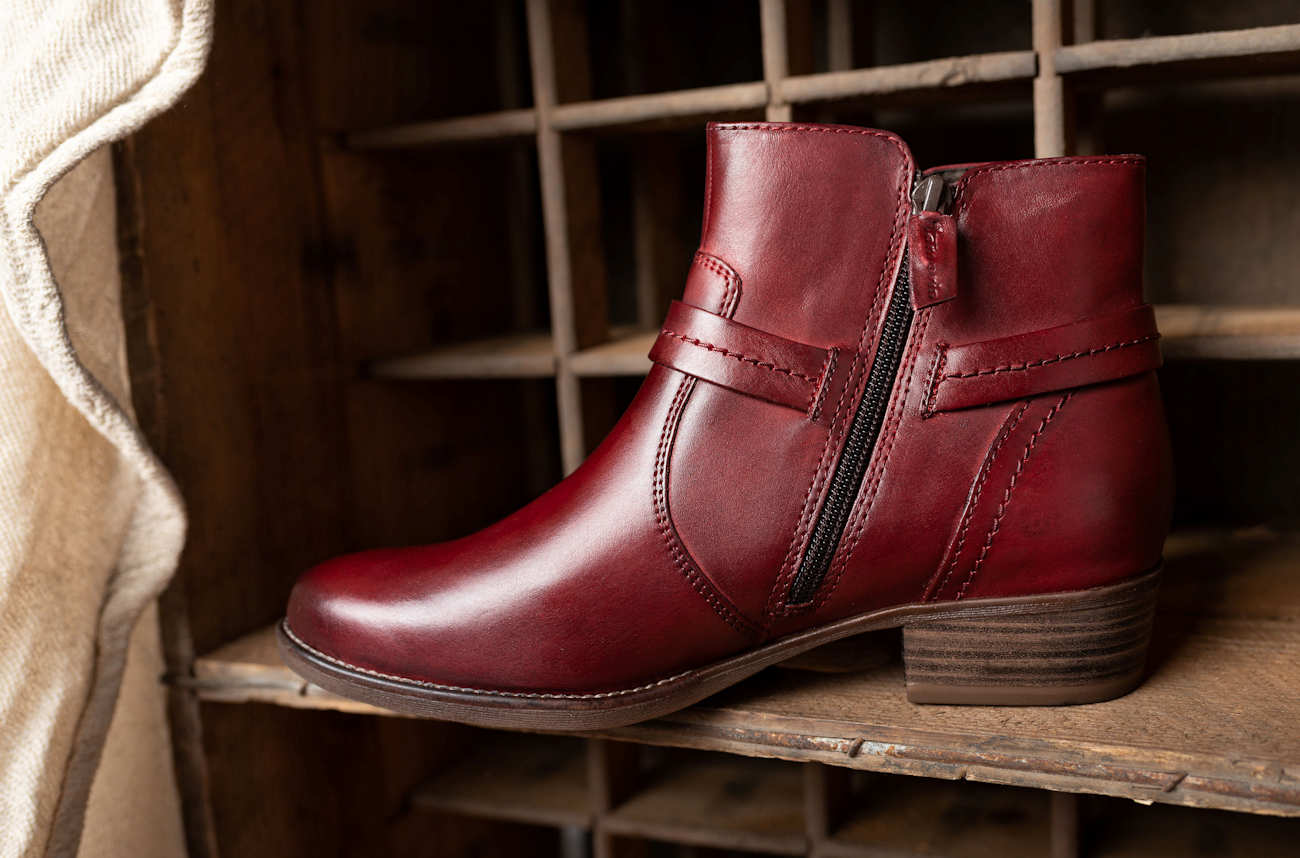 Hybrid Chelsea-Zip Boots
In recent years there has been a merging between the classic Chelsea and the zip boot. A clear benefit of this pairing is that, whilst a classic chelsea is not too difficult to put on for most people, it does require some technique and effort. Simply put, a zip makes it even easier to put the boot on the foot. This "Hybrid Boot" features the best of both worlds. It looks externally authentic, but internally the zip allows the boot to open much more so that the foot can glide into the boot and save time. It also puts less stress on the elastic, so that this lasts longer and retains its shape.
Arthur Knight Bugatti Zip Boots are and excellent example of how this combination is both stylish and practical.
Hybrid Tall Zip Boots Combined with Elastic Gussets.
You may have noticed that finding a well fitting tall ladies boot can be a challenge. This is because the width of women's tall boots can vary due to the vast variation in calf muscle circumference from person to person. Tall boots required several width fittings to be able to fit people. The side zip has helped solve this problem. The combination of elastic with a long zip boots has reduced the number of fittings retailers need to fit most customers.
The Tamaris boot below shows this feature to great effect. The internal zip introduces functionality and practicality whilst the external elastic gusset allows for a good comfortable fit.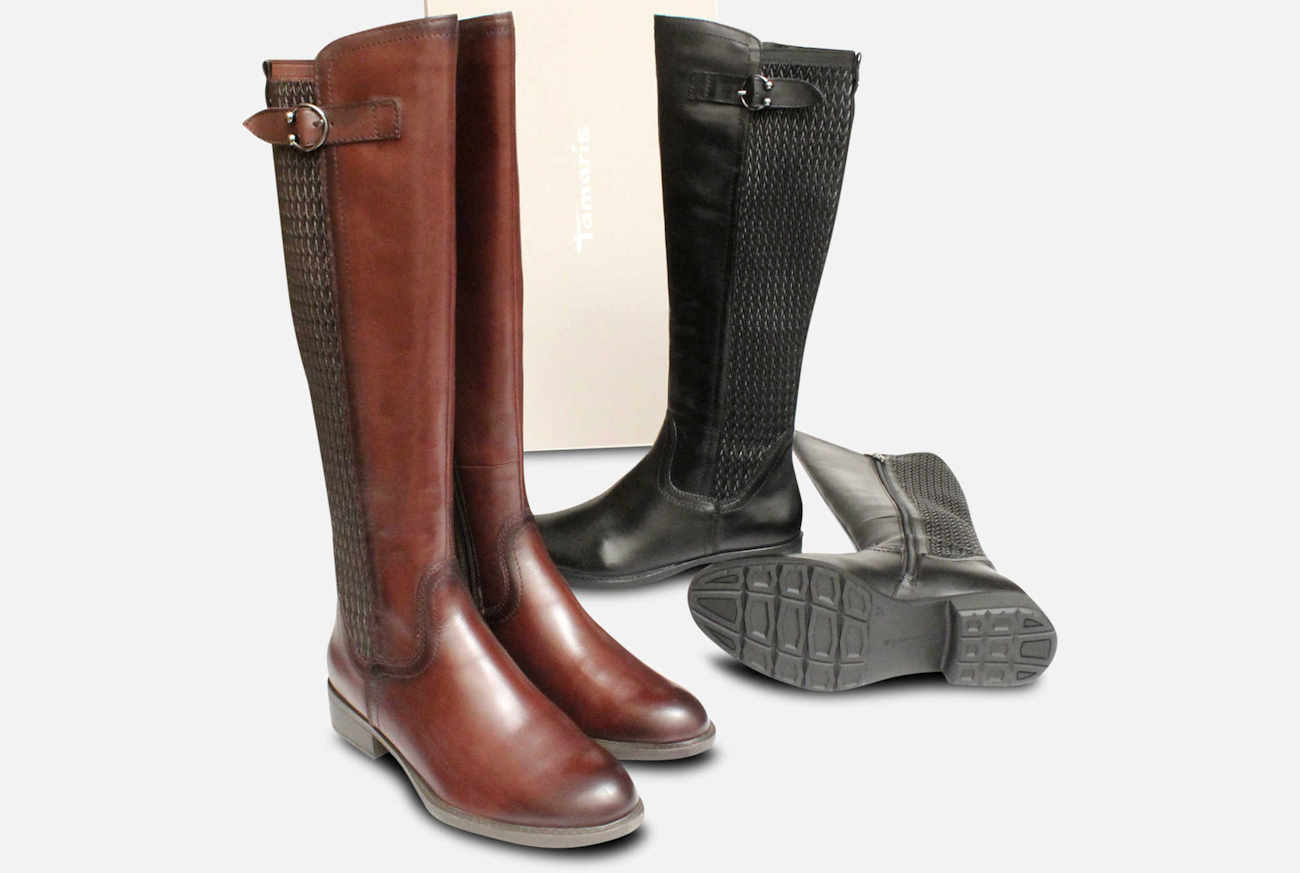 What to wear with a Side Zip or Twin Zip boot
What you wear with a zip boot really depends on its other features. The material used, other fastenings or decorative features play a strong role in choosing appropriate attire. If you are wearing a practical, every day side zip boot such as the Tommy Hilfiger suede brown Chelseas, the zip helps improve practicality while remaining quite hidden and not spoiling the clean lines of the boot. Therefore you can match it with a wide range of outfits including jeans, chinos and business suits. If your boot has a more obvious, striking zip, such as the twin zip Jeffery West, you may want to wear clothes that allow the boots to receive more limelight, such as slim fit plain jeans that tuck neatly around the top of the boot.
However, please take note. If you are selecting either a side or twin zip boot without laces, you might encounter a problem. They will not be adjustable to fit your foot in the same way laced footwear is. So, while you achieve a clean, minimal look, a twin zip boot without laces will possibly not fit you as well as one with laces incorporated. Saying that, if you typically have no problem with finding footwear that fits, you shouldn't experience any difficulty with a twin zip designer boot in any category.