How To Choose The Best Hiking Boots
Hiking is a wonderful pastime that can improve your fitness and take you to some awe-inspiring locations. It's also a great way to spend quality time with your friends and family as you get in touch with nature.
Purchasing a pair of high-quality hiking boots will help you make the most of your outdoor adventures. In this guide, we'll explain how to choose a pair hiking boots that perfectly matches your needs.
Tips for choosing the best hiking boots
Finding the perfect pair of hiking boots is a matchmaking process. You will need to find a pair of boots that perfectly matches your individual requirements. The boots you choose should:
- Be suitable for the conditions in which you will be hiking
- Have a design that you like
- Have the functionality you need
- Be very comfortable and suit the shape of your foot
- Have a high level of durability
You might think that finding a boot that matches the five criteria we just mentioned would be easy. However, it is made difficult by the fact that there are hundreds of different walking boot designs available. The following tips will help you assess each hiking boot in order to find one that perfectly matches your needs.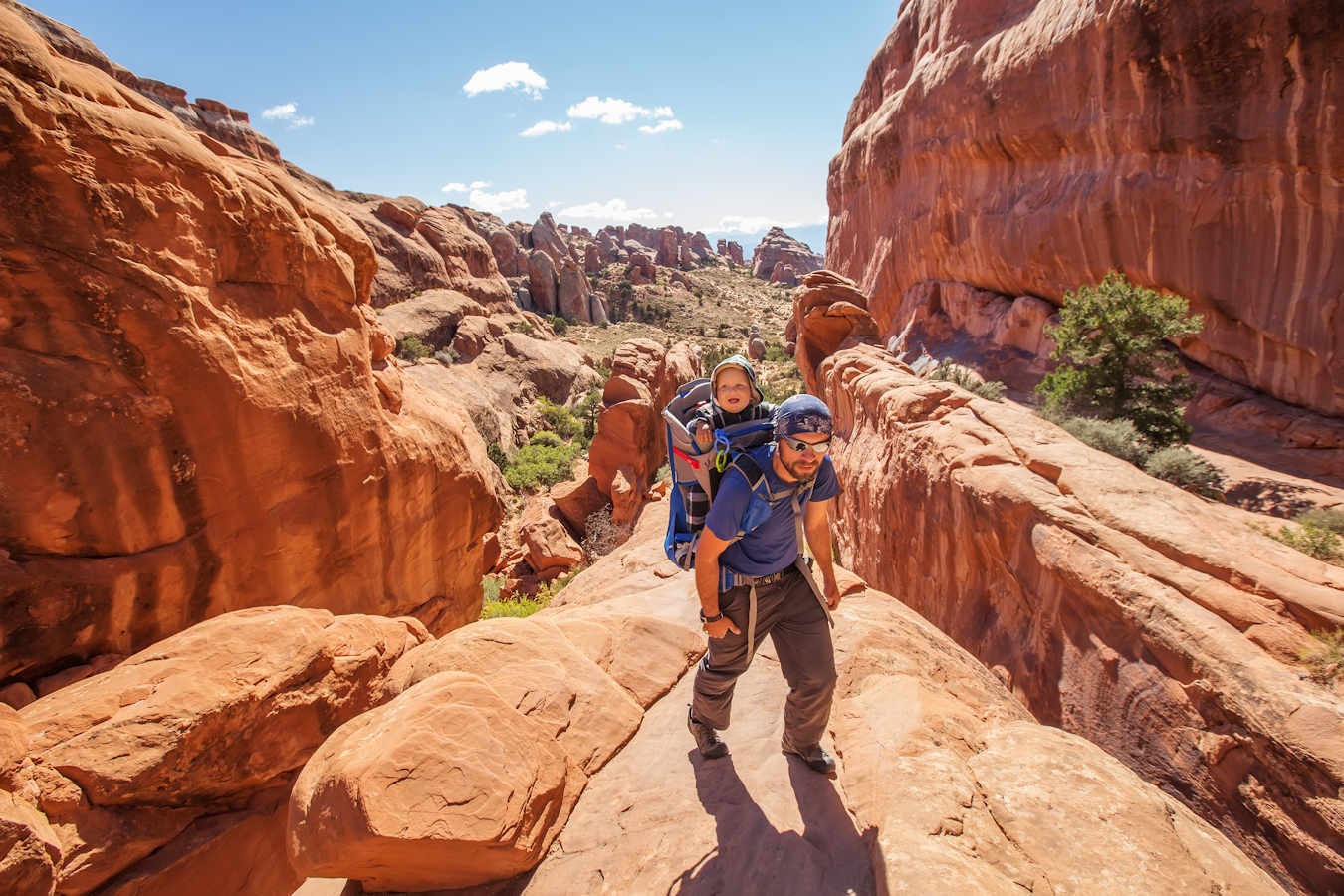 Hiking boot types
The first decision you will need to make is deciding which type of boot to purchase. Hiking boots for both men and women can be placed into one of three categories.
1. Hiking shoes
At first glance, they look like very solidly-built sneakers. They usually have a thick midsole, plenty of traction on the outsole, and a rugged upper. Such shoes are lighter than hiking boots as they do not extend past the ankle and typically use lighter weight materials. If you only go on short walks or you are looking for a light rambling boot, a pair of hiking shoes may be a great choice.
2. Day hiking boots
Day hiking boots offer more protection than hiking shoes, with coverage that extends over the ankle. They are intended for day hikes or short-term backpacking trips. Day hiking boots tend to use more durable materials than day hiking shoes, which means they offer more protection (with the penalty of weighing more).
3. Backpacking boots
If you are going on a multi-day hike, backpacking boots are usually your best option. They offer more protection for the feet including ankle coverage, toe guards, and thicker outsoles. They are the kind of boot you need when hiking through the wilderness on long trips or in rough conditions.
Hiking boot components
Each walking boot has several components. Understanding the materials and design of these components will help you find the right boot. They include:
Hiking boot upper
This is the top part of the boot. Generally speaking, walking boots are available as a multiple eyelet lace-up style as this gives the wearer the best chance of a comfortable 'wrap around the foot' fit. Lace-ups are far more dependable than an elasticated Chelsea boot or a side zip boot for example. The design of the upper and its materials will determine the breathability, water resistance, and durability of the hiking boot. The most common materials and components used to make these boot uppers include:
Synthetics
Synthetic materials like synthetic leather, polyester, and nylon are affordable and fairly durable. They are also lighter than leather and will dry faster. The downside of synthetic uppers is that they are not always as durable as leather, they tend to age faster, and they do not absorb moisture and sweat the foot naturally produces. It's fair to say that most modern hiking shoes will include some synthetic components.
Textiles
Natural textiles like cotton are sometimes used for stitching the upper or boots to the midsole and are often used for boot laces.
Leather
Heavy-duty hiking boots will often use leather in their uppers. Leather is extremely durable and comfortable once it is worn in. The main disadvantages of leather is that it is heavier than synthetic materials and on average, more expensive. Leather shoes are often subject to a higher level of import duty which is the main reason why they cost more than fully synthetic shoes. The primary benefits are excellent water resistance and abrasion resistance.
Waterproof membranes
Some hiking boots use uppers that include a waterproof synthetic liner, such as Gore-Tex® or ngx®. This can be useful if you often hike in wet environments.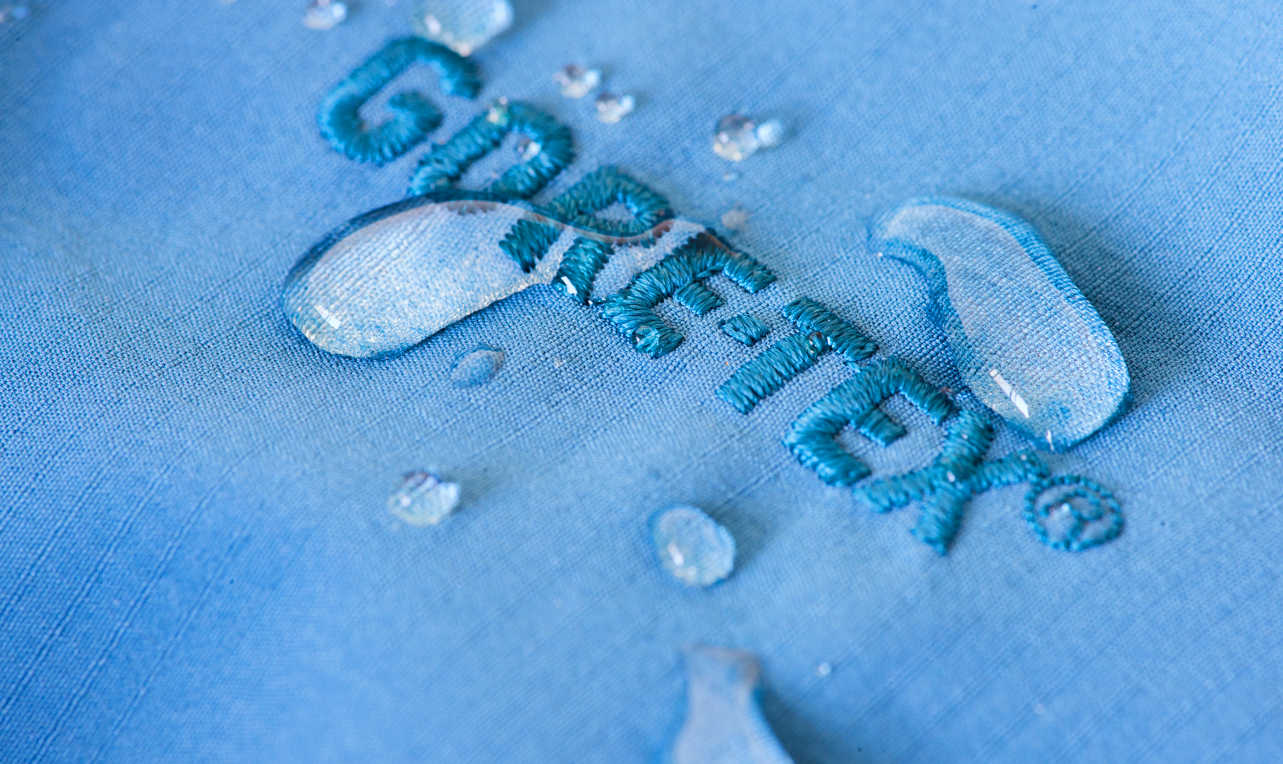 Insulation
If you hike in very cold locations, look for rugged boots that have insulating layers added to their uppers.
Footbed
The footbed is the internal part of the shoe that the foot rests against. Different materials can be used for the footbed which provide different levels of cushioning. Arch support can also vary between different hiking boots and is an important consideration for anybody suffering from conditions like plantar fasciitis, tendinitis or bursitis.
Hiking boot midsoles
The midsole sits between upper and the footbed (the bottom of the boot). Its primary job is to cushion your feet and give the boot additional stability. Modern hiking boots often incorporate synthetic materials in the midsole including EVA and Polyurethane for shock absorption. Polyurethane is the higher-quality of the two and often used in backpacking boots designed for rough conditions.
Hiking boot midsoles are usually quite stiff as this provides greater stability and comfort over rough terrain. Some hiking boots will come with additional internal support, including shanks and plates. These additions are designed to give the boot even more stiffness in the midsole.
Hiking boot outsoles
Virtually every high-quality hiking boot will use a natural rubber outsole. However, there are different blends of rubber, which vary in terms of hardness and durability. Vibram® are trusted world leaders in producing performance outsoles.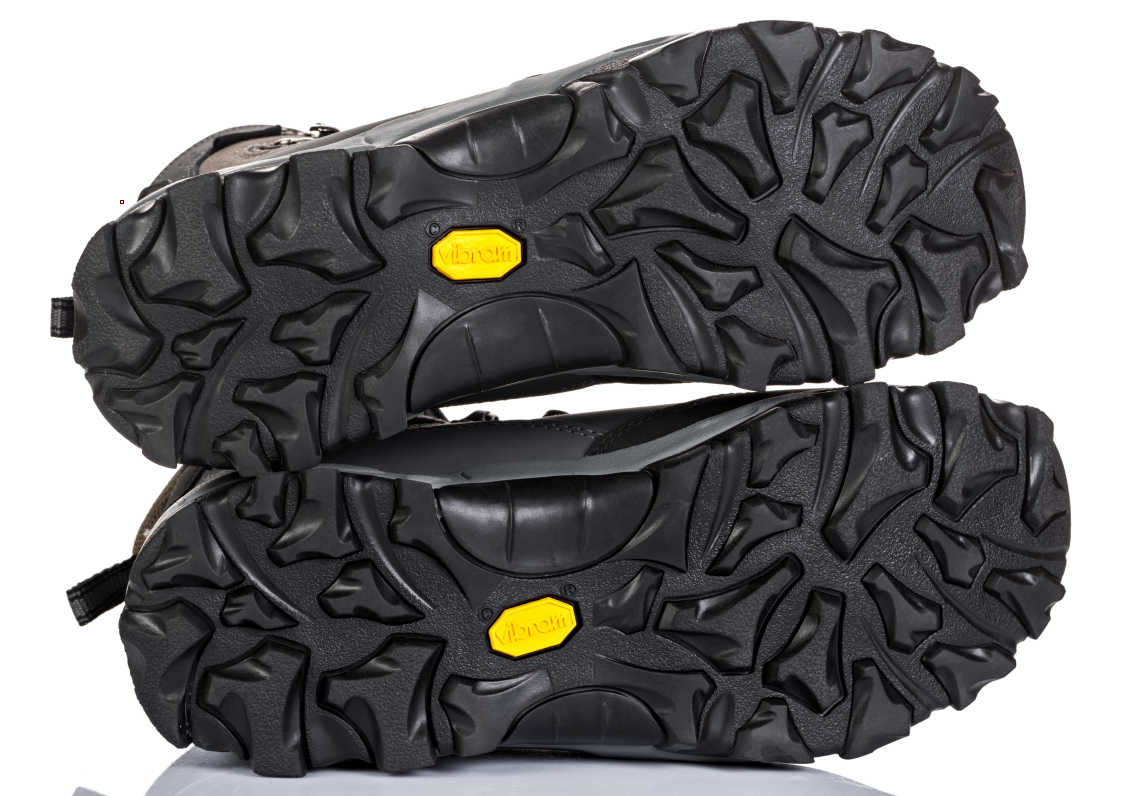 Vibram® supply soles to established trekking brands like Merrell® and The North Face® for example. There are three primary features to look for in the outsole of such a boot:
- Toe guard
Hiking boot outsoles often wrap around the front of the boot to provide more protection for your toes. The extent of the wrap around and its thickness should be examined.
- Lug pattern
The lugs (also known as tread) are the bumps on the outsole which give the boot traction. Most trekking boots will have thick and deep lugs. The wider the spacing on the lugs, the better it is for shedding mud and water, which is useful in wet conditions. A chunky lug pattern will also make it easier to clean the boots once you have reached your destination.
- Heel brake
Hiking boots usually have a well defined heel section that is separate from the forefoot and arch. This section of the boot will help you maintain traction as you descend steep terrain.
Getting a hiking boot that fits
The perfect pair of walking boots will have a snug fit. However, you should still have enough room in the boot to move your toes without them touching the front of the boot. There should also be some space around your Achilles tendon and your heel shouldn't lift when you walk in the boots.
Whenever you try on a pair of hiking boots, it is always good practice to wear the socks you normally use. If you are travelling in cold environments and usually wear heavy wooden socks, take them with you when trying on boots. Trying on boots in the afternoon is best as the human foot swells during the course of the day - which is what will occur when you hike in the boots.
The final consideration for boot fit is the arch support provided by the footbed. If you have high arches (a high curve to your foot) you may require a footbed with a higher arch. The opposite is true if you have flat feet. Orthotics and jelly inserts are also available if the boot doesn't have enough arch support or you find the footbed too hard. Again, always try boots on for fit with the inserts you intend to use during wear.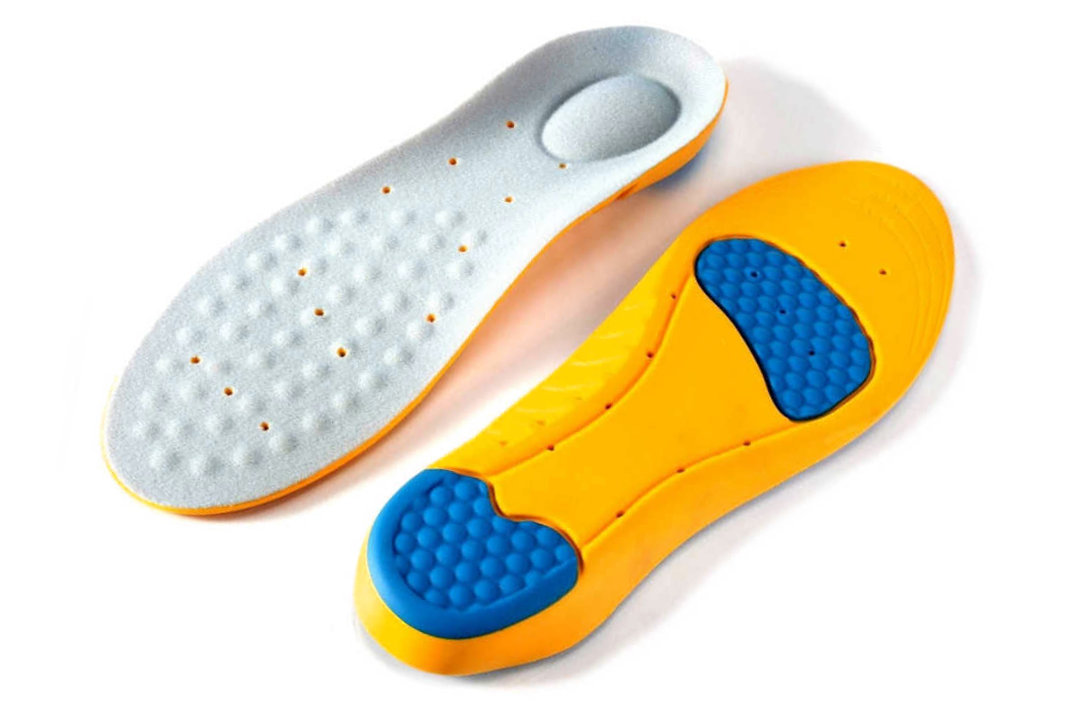 Think about how you will be using your hiking boots
Before you choose a pair of hiking boots, consider the following questions:
What kind of terrain will you be covering?
The type of terrain you are likely to experience will play a primary role in determining your ideal footwear. If you only walk on well-worn trails in national parks, you can probably opt for a lightweight hiking shoe without much in the way of ankle support.
However, if you often hike difficult rocky trails in the wilderness, ankle support is a must and a very stiff midsole will also be useful for improving the comfort and stability of the shoe. You will also have to find boots with a well-designed outsole that provides plenty of traction.
What weather conditions do you hike in?
Do you only go on day hikes when the weather is fine? If so, you probably won't need a treated leather upper to protect your feet from the rain. Hiking shoes with a breathable textile or synthetic mesh upper may be a better choice.
Are you are a hardcore outdoor enthusiast who hikes in the rain? Get a pair of sturdy day hiking boots or backpacking boots that are extremely water-resistant. You should also look for boots that provide excellent ankle support and strong traction because you will be walking in slippery environments. If you want the best possible protection against the rain, choose a boot with a waterproof liner like Gore-Tex® or ngx®.
If you find yourself in very hot/dry climates, a hiking boot with a breathable upper will help to keep your feet cooler. Alternately, if you encounter extremely cold environments, hiking boots with leather uppers may be a better choice as they will keep your feet warm and dry.
How long do you spend hiking?
The longer you spend on the trail, the more demanding it is on your body. Long expeditions will require hiking boots that provide more support. That means a stiffer midsole, good heel support, a thick outsole, and plenty of ankle support.
Do you need an urban trekker or a serious hiking boot?
An "urban trekker" is a shoe which has the look of a hiking boot but not all of the functionality. While it is designed to look like it is made for hiking, it may not be waterproof and may not have the high level of durability necessary for walking in rugged conditions.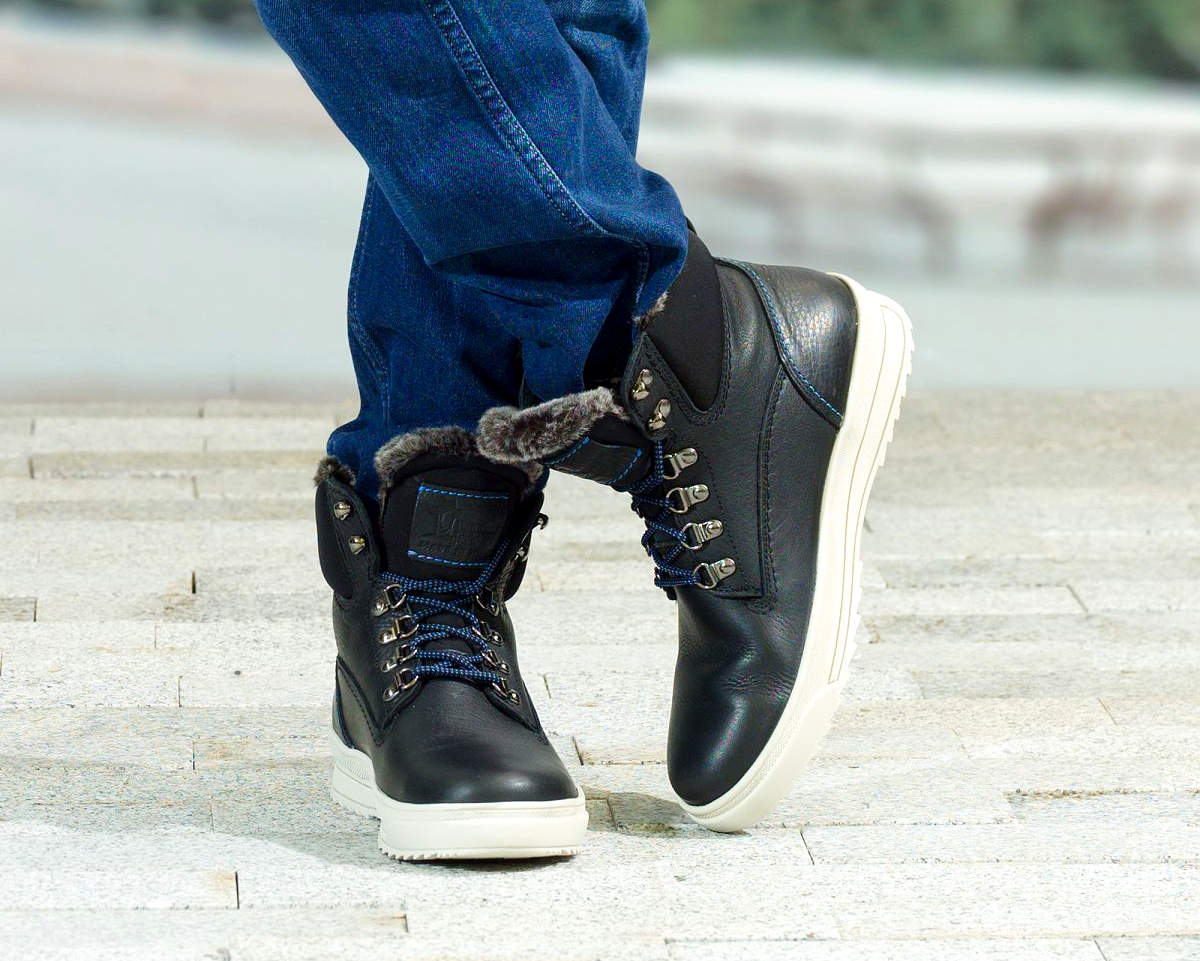 Of course, there are some advantages to urban trekkers. They allow you to obtain the rugged good looks of a tough hiking boot with less weight. In other words, this can make this boots more comfortable when walking around urban environments. They can also be more affordable than a fully-fledged hiking boot and may have tread designed to handle urban environments.