Barbour Shoes - A Full Review
Welcome to our comprehensive guide to Barbour shoes & boots. In this in-depth review, we'll pick out the best selling footwear styles for both men & women and give you our honest opinion on each model. The full collection is available from Arthur Knight Shoes, so be sure to check out the range.
A brief history
The Barbour story started in 1894 when John Barbour started a company as an oilcloth importer. He began selling paraffin waxed cotton jackets and garments to local fisherman and hunters in the region of north England called South Shields. During their 125+ year history, Barbour has grown dramatically in status around the world. It gained the Royal Warrant from the Queen of England in 1982.
Today, Barbour is an established British brand and enjoyed by both traditional country folk as well as style concious young individuals. They offer a wide range of beautifully designed clothes, shoes and accessories. The company remains privately family owned by 4th generation great granddaughter of John Barbour, Dame Margaret Barbour.

This blog will focus on the Barbour shoe range but if you wish to read more about their clothing history and heritage, there's a great article by Heddels.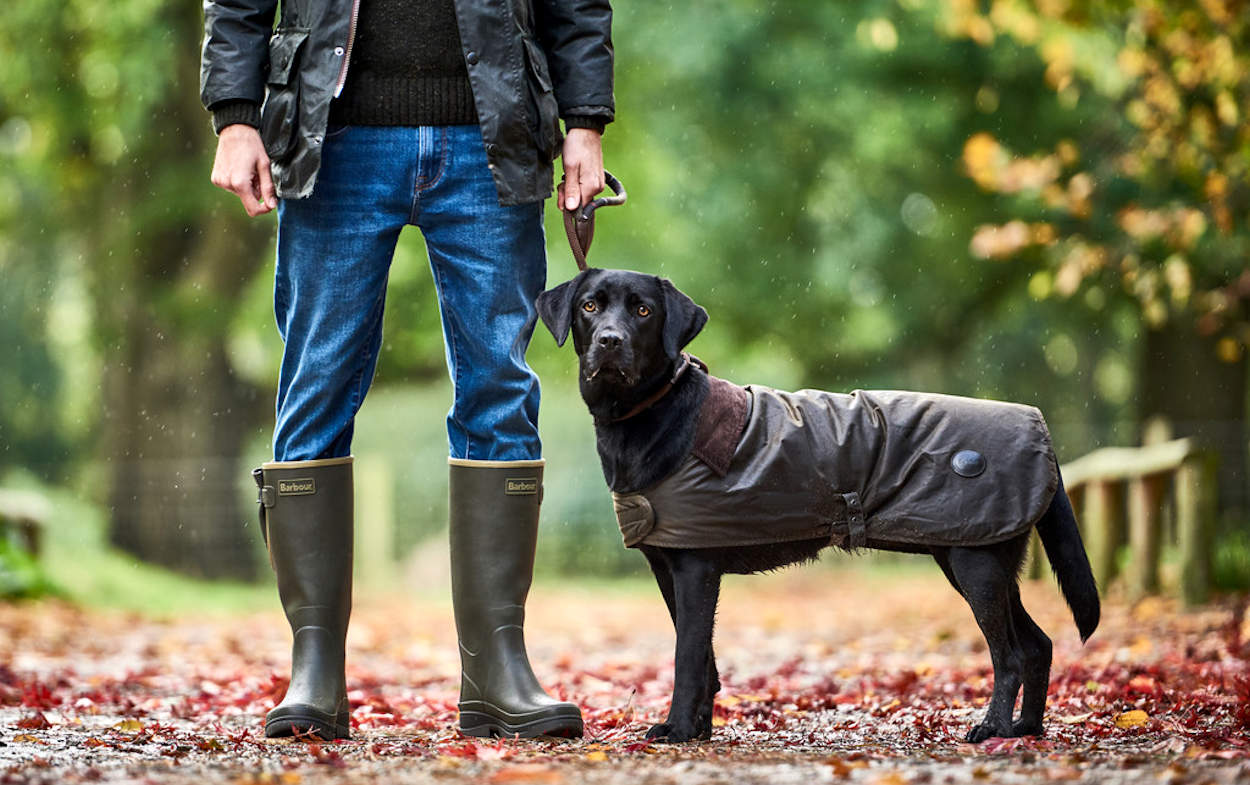 The launch of Barbour footwear in 2014
Given Barbour's long established history, their innovative footwear range is a relatively new addition to the collection. The high quality natural materials, classic country styling and earthy colour pallets is in keeping with their English brand identity. Barbour's design concept is primarily focused on comfort and style.
The best selling men's shoe lines remain the classic round-toe lace up chukka boot, "Readhead", the Chelsea boot, "Farsley" and the waterproof Wellington Boot, "Bede". We'll discuss each of these plus a couple more styles in a little more detail below. If you'd rather watch a video review, then please click here: Barbour Men's Shoe Review by Arthur Gibbs.
1. Readhead Chukka Boot
The Barbour Readhead Chukka Boot is the longest serving style in the current Barbour shoe collection and remains one of the best sellers. A classic plain round toe chukka boot with twin eyelets in two unique colour options, waxy burnished brown and matt black leather. Readhead features Barbour embossed branding on the tongue along with a subtle brass coloured Barbour metal trim on the side. The attention to detail is quite sublime. Black top-line piping, tartan pill tabs and square box stitched facing tabs set this boot aside from mass produced copies.
The original "Walking Man" sole is made from high density rubber and offers substantial grip and excellent durability. Strong high quality waxed laces and padded leather insoles ensure you're left with a robust country inspired boot, perfect for almost all outdoor endeavours. Importantly, Readhead is not fully 'waterproof' as it has a breathable tartan fabric lining. That said, the cemented sole with stitched storm welt offers excellent water repellent properties.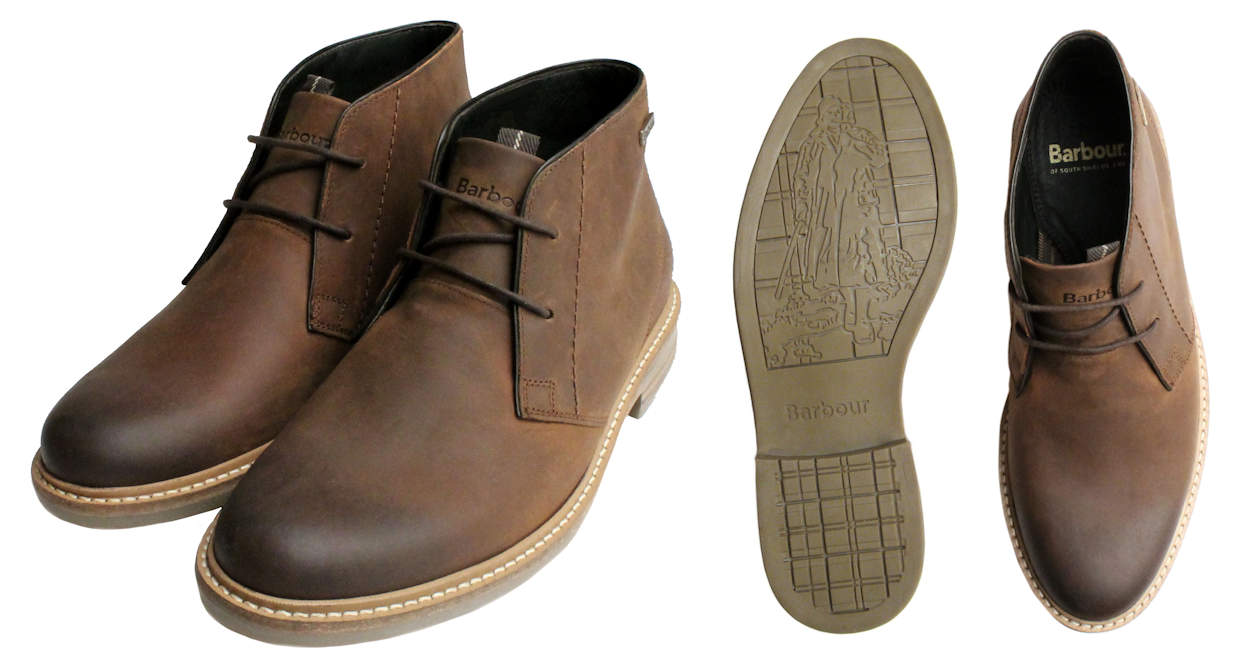 Pros
- Comfortable every day boot, which complements a variety casual of trousers
- Excellent fitting properties with lace adjustment to wrap around the foot
- Subtle Barbour branding on the tongue & side
- Hand burnished waxy leather which is deep & rich in character
Cons
- Not fully waterproof
- Waxy leather uppers mark & scuff with age which is not to everybody's taste
2. Farsley Chelsea Boot
Barbour's original slip on Chelsea boot is called "Farsley". Like the Readhead chukka above, it features a plain rounded toe but rather than laces, has a twin elastic gusset. The advantage of the Chelsea cut is that it's easy to slip on and take off (especially with a rear pull loop) and the overall look is 'cleaner', as there are no laces hanging down. Farsley has been made in a variety of leathers and suedes over the years, but the best selling options are still the waxy tan and the Barbour Farsley Chelsea Boot in matte black leather.
Farsley comes with the original "Walking Man" rubber sole and padded leather insole. We particularly like the darkened burnish effect on the toe and natural coloured storm welt stitch around the sole. The feedback we have received from customers around the world is that this model is fitting true to size and suitable for a standard width foot.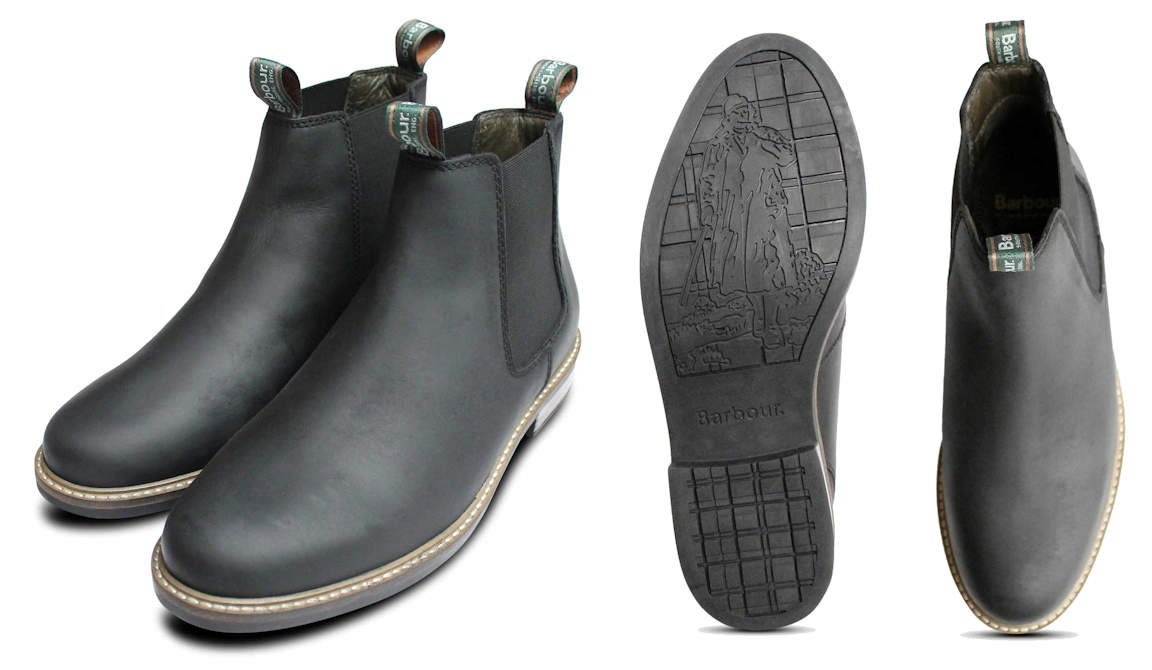 Pros
- Easy & convenient to slip on and take off
- A simple & versatile style, suitable for every wardrobe
- Durable and non-slip rubber sole construction
- Looks great with denim & chinos
- Offers support around the ankle & warmer in cool conditions
Cons
- Not fully waterproof
- Elastic gusset lacks some fitting adjustment (compared with lace ups)
3. Bede Wellington Boot
Quite simply, this is the best selling Barbour footwear style at Arthur Knight Shoes. The classic Wellington boot styling with prominent Barbour branding ensure Bede will be purchased by loyal customers time and time again. The full length welly is available in three block colours, olive, navy and black.
The high density supple rubber compound Barbour uses strikes the perfect compromise between comfort and durability. Bede features a tartan fabric lining and rear 'kicker' to help slip the boots off when wet and muddy. Speaking of mud, the ribbed horizontal sole is specially designed to self clean when walking by flaking the mud away as it dries.
From our experience, the Bede welly is fitting true to size. Barbour have already allowed for a slightly generous internal fit as typically, this welly would be worn with a thicker sock (or even two pairs of socks). The wellies come in a natural brown box with carry handle although we recommend buying the bespoke Barbour welly boot bag to store them after use.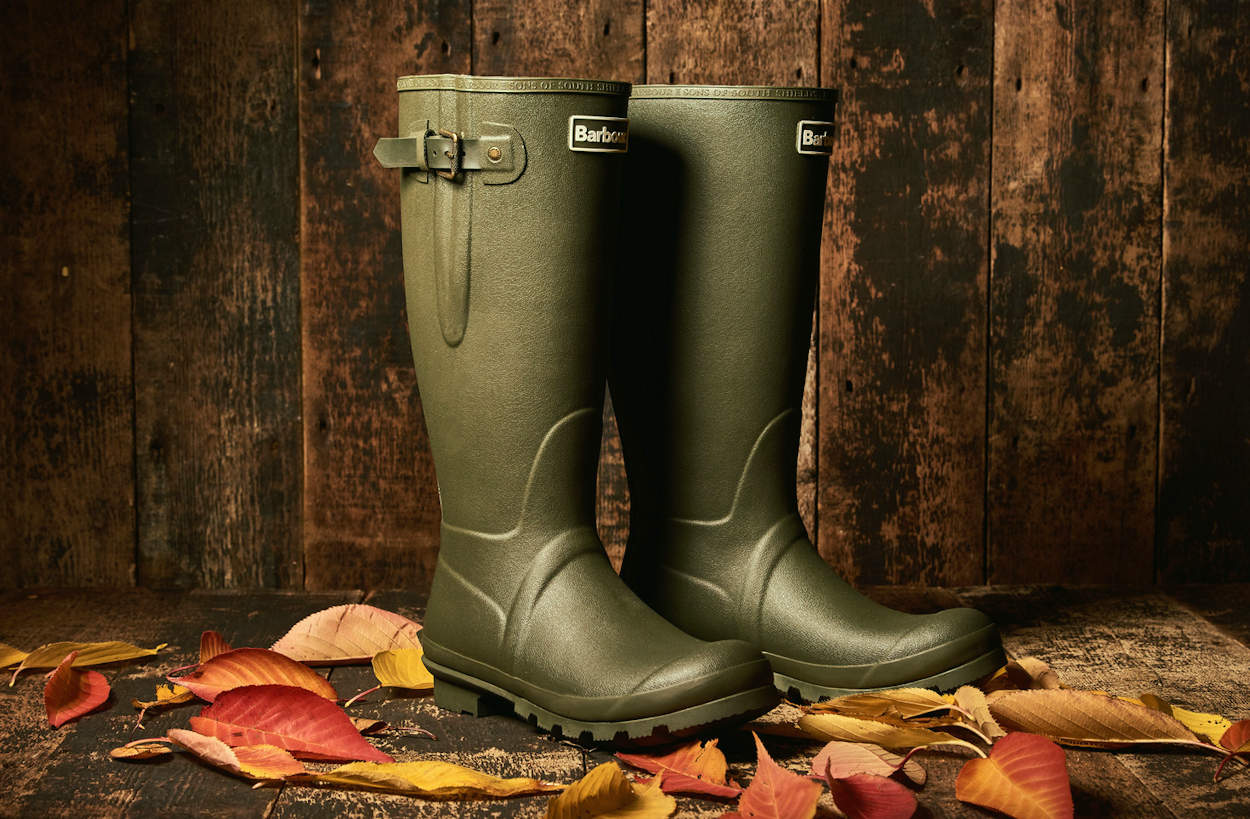 Pros
- Reliable, waterproof boot for even the harshest of conditions
- Self cleaning ribbed sole design
- Rear rubber kicker for easy removal
- Prominent Barbour branding
- High quality density rubber compound for flexibility and comfort
Cons
- Fabric lined with no additional warmth insulation
- Only available in three different block colours
4. Cheviot Walking Boot
The British weather always has the ability to catch us off guard, so it's important to have a walking boot which can perform in all conditions. The Cheviot walking boot is a reliable and sturdy ankle high shoe which is waterproof lined and made using hydrophobic waxy leathers. The upper features olive coloured canvas side panels and Barbour embossed tongue with small pull tab for convenience.
The six eyelet lace up pattern comes with subtle Barbour branded brass eyelets and durable synthetic laces. The substantial caramel coloured rubber sole comes with the tried and tested 'commando' design, but adds significant weight to the boot which is maybe something you need to consider. We have found customers around the world love Cheviot because of the overall look and feel of the boot - they say the performance is just a bonus! It is fitting ever so slightly generous which is to be expected given the outdoor nature of the style.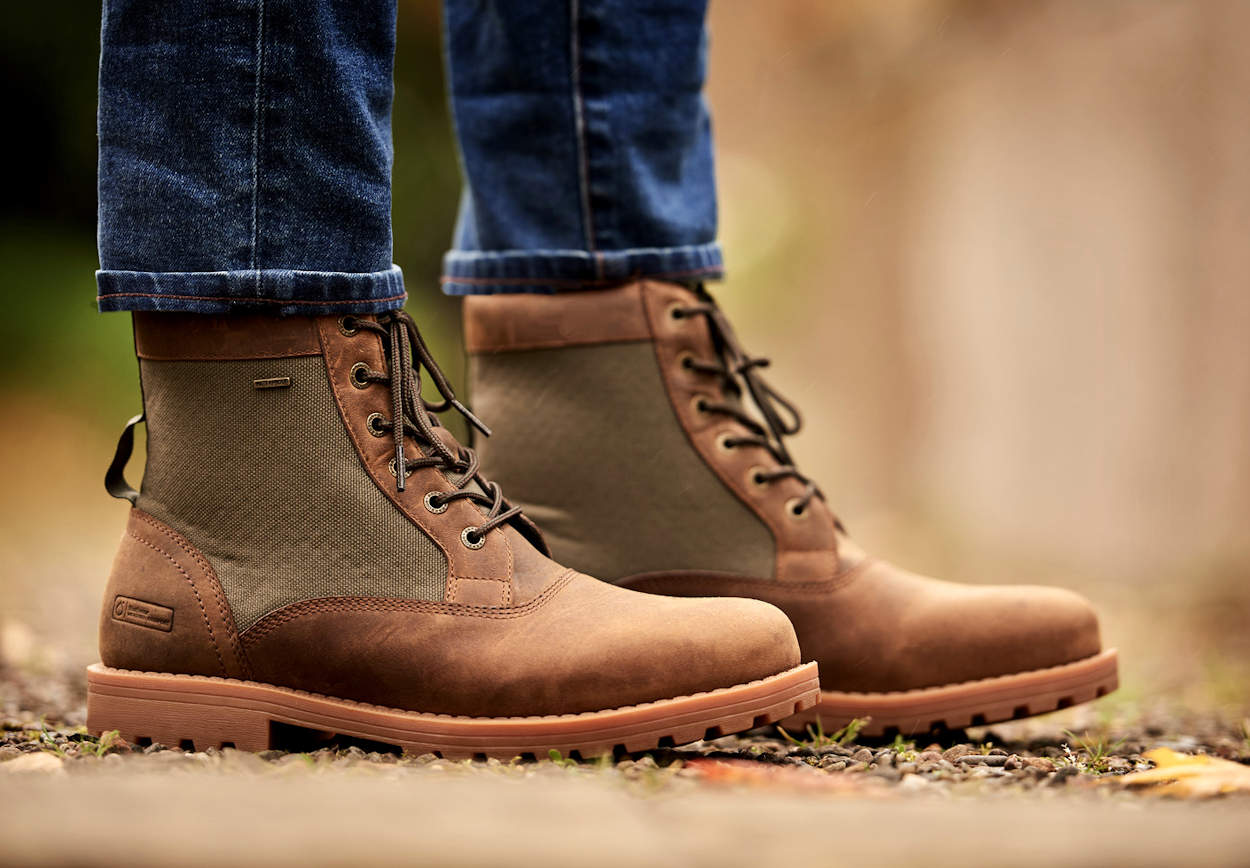 Pros
- Waterproof lined walking boot with exceptional durability
- Aesthetically stylish with well balanced proportions
- Exclusive style for this season only at Arthur Knight
- Luxuriously thick waxy 'pull up' leather
Cons
- A relatively heavy boot due to the high density rubber sole
- The waxy leather is prone to marks & scuffs
5. Monty Indoor Slipper
The Barbour Monty slipper is available in a variety of colourful tartan fabrics and genuine suede leather options. Each one comes with warm imitation fur lining throughout and a subtle metal Barbour trim on the upper. The soles are made from non-marking, flexible rubber and carefully machine stitched to ensure they don't fall apart like cheaper throw-away slippers!
To complete the look, each pair of Monty comes in a simple but elegant presentation box as standard. Here at Arthur Knight Shoes, we've stocked Barbour's Monty slipper from its launch in 2016 and have customers returning for the latest design season after season.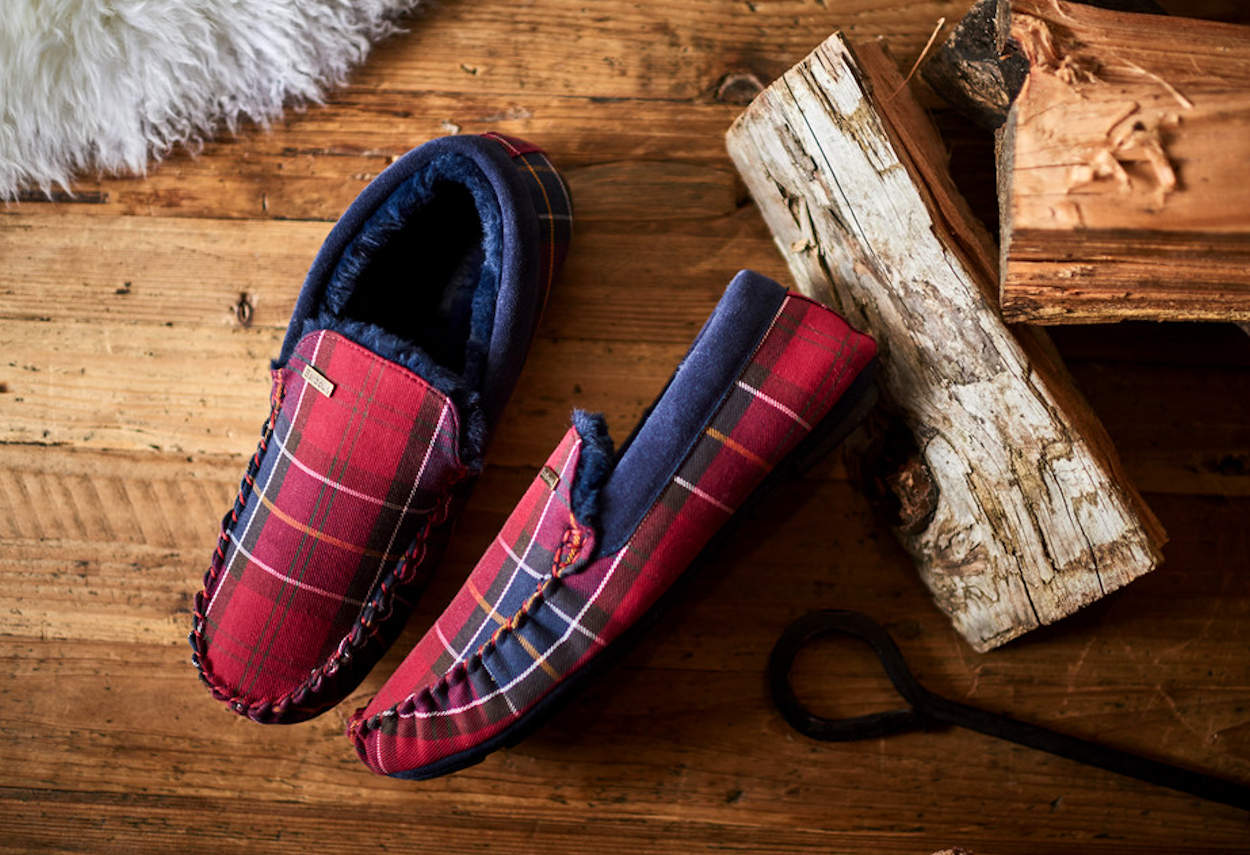 Pros
- Instantly recognisable as a designer slipper with distinctive fabrics and suede leather touches.
- Super comfortable with padded memory foam insoles and warm imitation fur lining throughout
- Lightweight and durable with non-marking rubber soles
- Comes in an attractive presentation pack making it ideal for gifting
Cons
- Some colour options are too 'loud' for some people!
Are Barbour shoes right for me?
A brief glance at Arthur Knight's range of Barbour shoes will answer that very quickly for you! Typically, Barbour shoes & boots are understated, classic and conservative in design, but every now and then you'll find a pop of colour, like their bright pink ladies boat shoes, Bowline. Barbour are well-built sturdy shoes, often with subtle branding and craftsmanship that pays attention to fine detail. Barbour customers often have a close affiliation with the countryside with many owning cats and dogs. Think of traditional tartan linings, quilted uppers and rugged waxy leathers and you'll start to get an idea of what the brand is all about!
What is Barbour International?

Barbour International started life back in 1936 as a sub-brand of Barbour, after 3rd generation family member, Duncan Barbour, a keen motorcyclist, designed & tailored a single piece wax cotton suit which he termed "The Barbour International". In keeping with the motorbike scene from the 1930's, luxurious thick black leather as a material featured heavily in their range of garments and this inspiration continues in their current collection of shoes and boots. The authentic British motorcycle brand has been picked up by countless celebrities, most notably by Steve McQueen back in 1964. Today, Barbour International is world renowned and recognised as a luxury brand in its own right.
Any questions?
Here at Arthur Knight Shoes, we've stocked Barbour footwear from the very beginning and worked closely with the Barbour team. If you have any questions, or would simply like a friendly chat about the shoes, please get in touch!