Calvin Klein
Calvin Klein Zabrina Crinkle Metallic Silver Flatform Boots
Be bold and hit the streets in style with the Zabrina Crinkle Metallic Silver Flatform boot by Calvin Klein.
As usual, Calvin Klein does not disappoint with this versatile, clunky, but bold flatform trainer. The outer part is a combination of textile and synthetic while the cushioned insole is designed for maximum comfort throughout the day.
The sole is made from rubber which makes the trainer highly versatile, while the laces are hardwearing and adjustable.
Special Price
$65.03
Regular Price
$110.60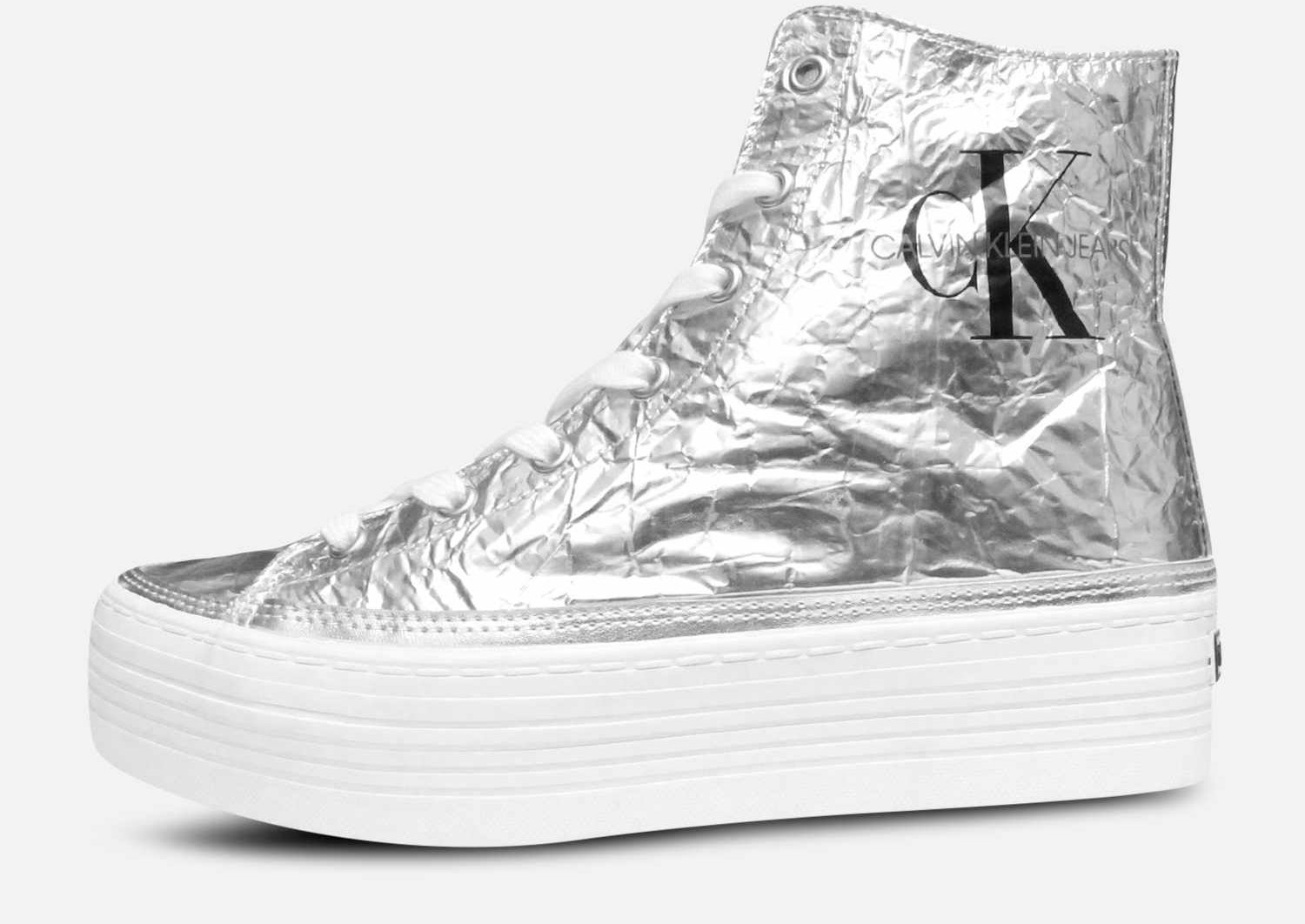 Additional description
Are you tired of aching feet but still want to look and feel fashionable? Sometimes it can feel like you only get to choose from one or the other... but the good news, thanks the innovative design by Calvin Klein, it is possible to have it all!
It's time to try the Zabrina Crinkle Metallic Silver Flatform boot by Calvin Klein. This limited edition shoe is perfect for a sleek casual look without sacrificing the height advantage provided by stilettos. It also preserves your heel from that oh so familiar leg and back ache brought on by a day spent painfully arcing your heel. And thanks to the 7 eyelet lacing system and thick white laces, you can adjust the fit to your preference for maximum customisation.
Brought to you by Calvin Klein, flatform boots are a hybrid between platforms and boots. It's a little quirky, but that's what gives flatforms the catchy edge and why your favorite celebrities and fashion models are choosing them over your regular boots or stilettos. Their sister shoe, platforms were first popularised by the Spice Girls, and this bold look is coming back with another sister, flatforms.
The Zabrina flatform boots by Calvin Klein comes in an eye-catching silver metallic crinkle that makes you want to go a little crazy with your wardrobe choices. Bold or chic, the possibilities are endless. You can pair this incredible shoe with a denim mini skirt for an edgy look, or be bold with denim cutoffs and tights. You can also make a casual and cool statement by pairing them with your favorite mini dress or dress pants.
Flatforms are versatile and perfect for a weekend hiking or a lazy afternoon spent strolling outdoors. You can also go for the pink look with the pink Zabrina flatform boots for that complete chic look.