Bass Weejuns
Classic Mens Black Polished Larson Penny Loafers GH Bass Weejuns
Classic hand stitched Weejuns by U.S. company G.H. Bass & Co in high quality black polished leather with traditional penny loafer saddle. Stylish gentleman's loafer with stitched genuine leather sole & full rubber top piece.

Fully leather lined with leather insole. These famous slip on loafers are bench crafted using some of the finest materials - we have found the finish and consistency to be exceptionally high and comparable to high street shoes sold over £180.

Available in stock for fast worldwide delivery. Limited stock availability.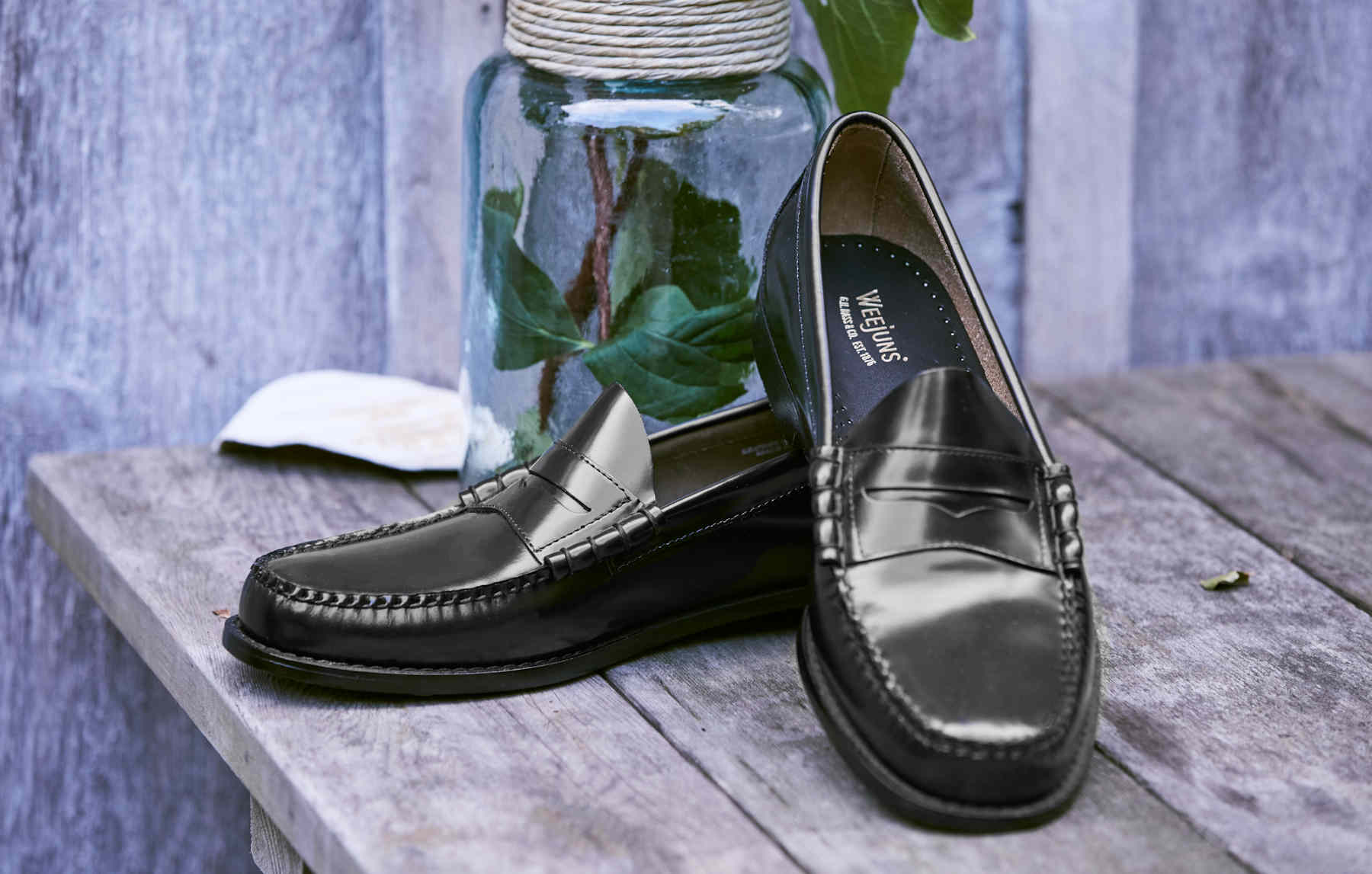 Additional description
Butted seam apron moccasin with fully stitched single weight leather outsole.

Style BA11010/000 Weejun Larson Moc Saddle in Black Leather.