Tommy Hilfiger
Tommy Hilfiger Womens Elba White Wedge Sandals
Look stylish, sophisticated and super sleek in this minimalist and modern Elba White Wedge Sandal by Tommy Hilfiger. Featuring a cute peep toe, durable textured heel and wedge sole, as well as a leather side strap and gold buckle, this gorgeous summer shoe is perfect for hazy evenings under the stars with close friends and family. 

Pair with a summer dress and lightweight scarf for a truly chic look. This beautiful shoe is also available in sand.

Additional description
If you're planning a number of social events this summer, or are going on a gorgeous beach holiday, you'll need a smart casual summer shoe that oozes femininity and class. That's exactly what this Elba peep toe shoe by Tommy Hilfiger has to offer.
It features a minimalist, modern appearance, with an understated Tommy Hilfiger red white and blue logo, as well as a suave leather strap that holds your ankle in place with a shimmering gold buckle. The shoe is made from high quality white canvas material which makes it very breathable in warmer weather, and is soft enough not to rub or pinch as you walk. The adorable peep toe design is a sleek touch of detail, and lends additional breathability and classiness to the shoe.
The 7cm wedge sole and heel provides this ladies casual summer shoe a sense of sophistication, where as the textured pattern along the sole adds a fun, interesting dimension. The sole itself is made from non slip caramel rubber, so even if you're partying by the pool one evening, the slightly wet floor won't be an issue. The other great thing about rubber is that you can wipe it clean if it gathers any dirt, and be assured of longevity and durability so that you can enjoy this shoe for many summers to come.
Due to the beautiful shape of this ladies summer shoe, we recommend pairing it with a fun summer dress. This could be a simple striped maxi dress, or a short knee length plain pink or navy sundress. You can also pair this ladies Tommy Hilfiger shoe with slim fit trousers or jeans, a lightweight pearl coloured blouse and stylish necklace and bracelet for added detail. This ladies Tommy Hilfiger peep toe shoe is also available in sand.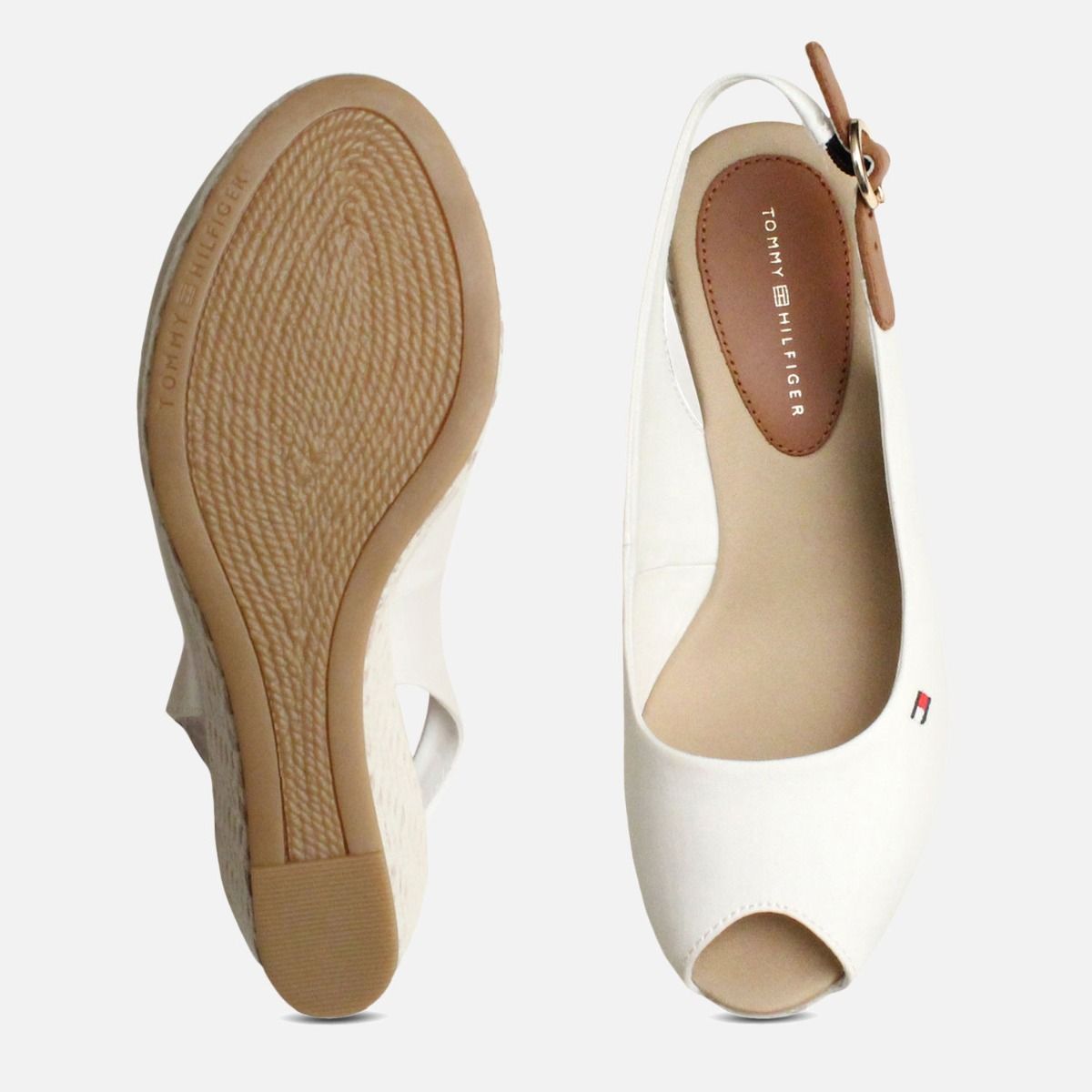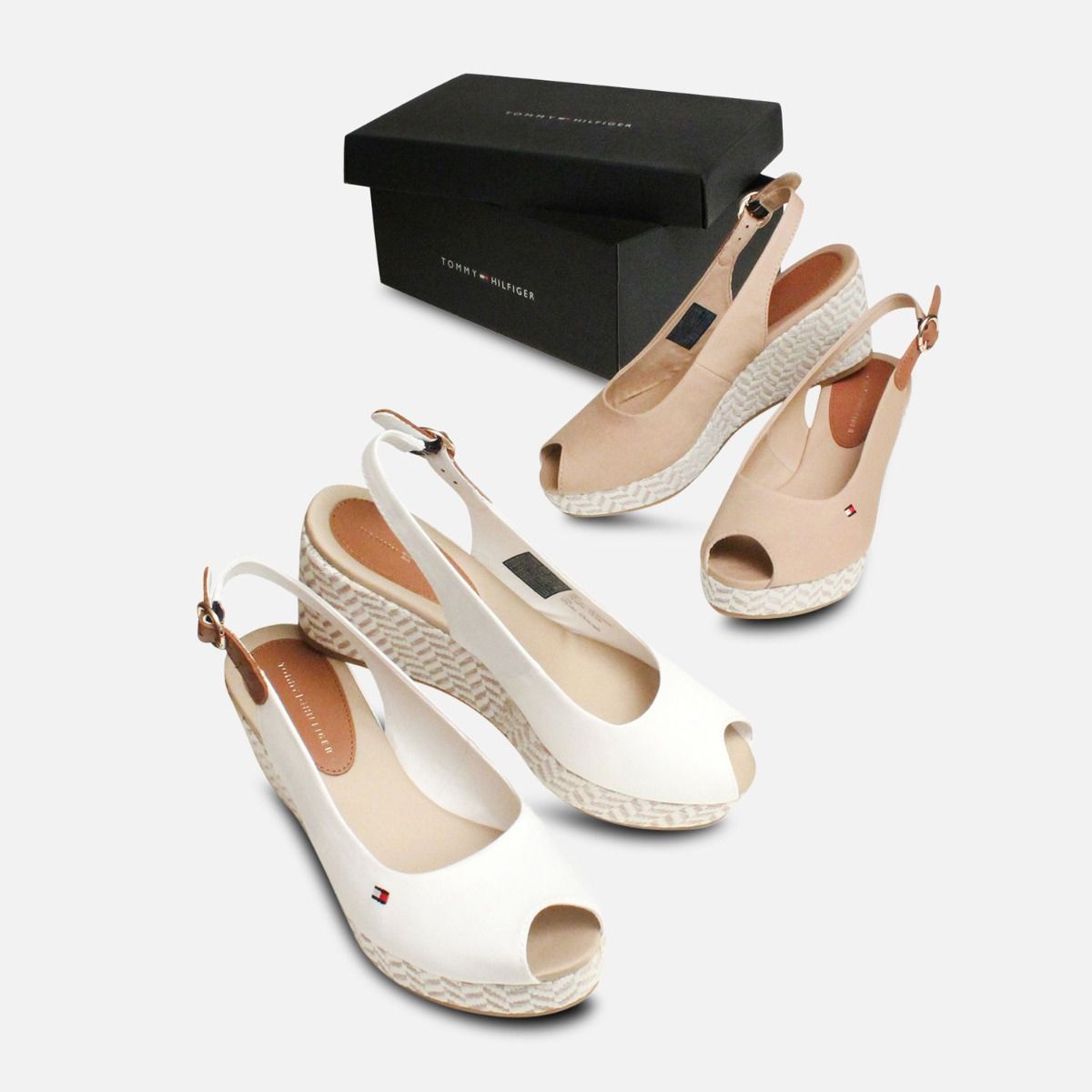 Customer Reviews
Tommy Shoes

These are my second pair of Tommysandals from Arthur Knight, I love them. Very good quality and comfortable. I particularly like the fact that when I'm feeling lazy I just tread the back down and don't bother with the buckles.