Arthur Knight Shoes
Executive Black Oxford with Punched Cap Made in Italy
Turn heads with this executive black Oxford men's shoe with a diamond punched cap exclusive to Arthur Knight. Perfect for businessmen who are serious about the importance of first impressions, this high quality black men's Oxford exhibits class, charm and an unparalleled air of authority. 

It features a classic five eyelet closed lacing system, perforated cap for added detail and genuine blake stitched leather sole. Also available in rich brown and dark aubergine.
Special Price
$174.00
Regular Price
$264.00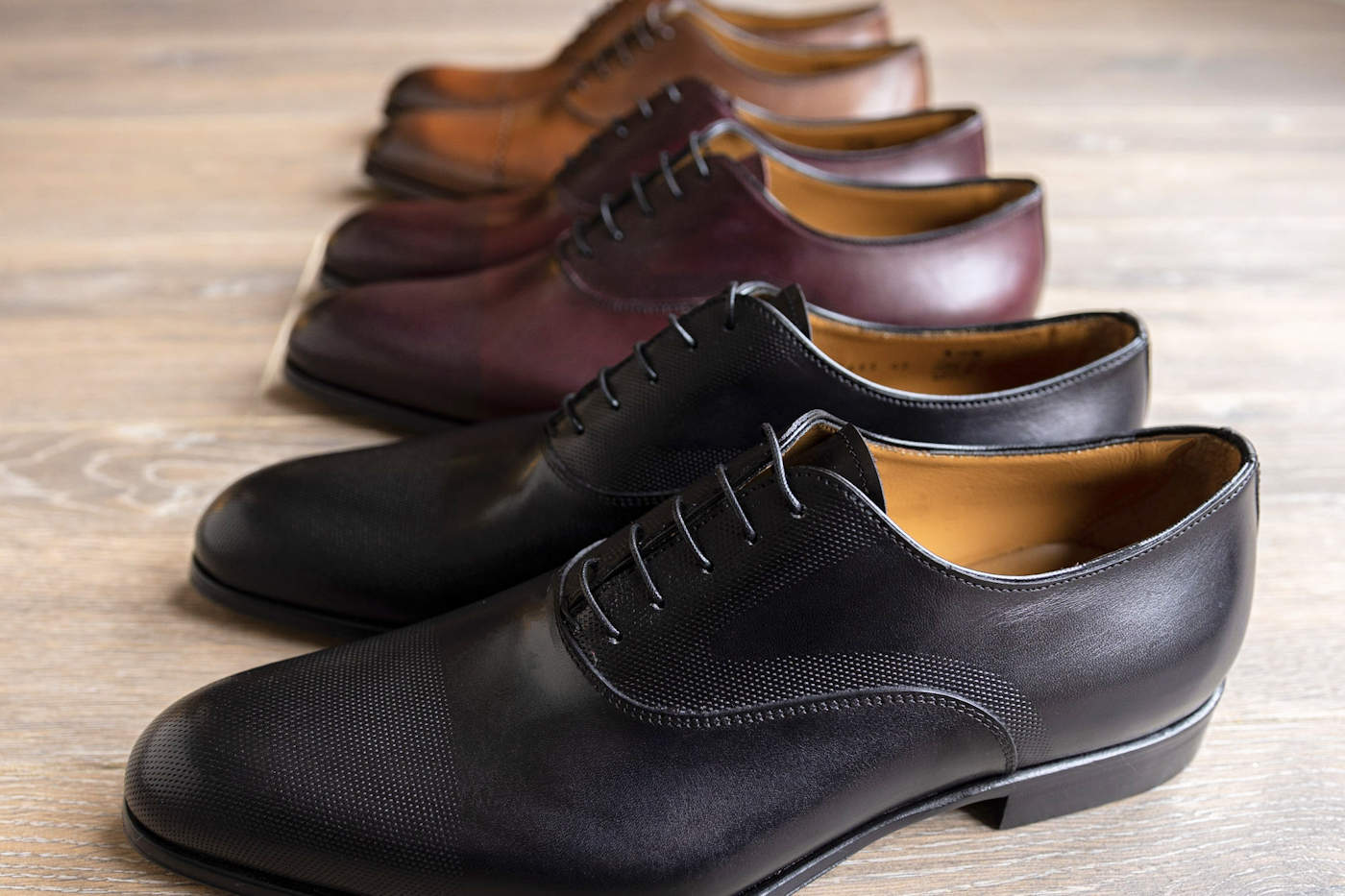 Additional description
When you have an important work event, interview or formal occasion on the horizon, it's important to prepare an outfit that exemplifies your character and helps you to stand out from the crowd. After all, it's no fun looking exactly the same as everyone else! That's where this stunning men's Oxford comes in.
It's said that every gentleman should own a good pair of Oxfords. It's a design that's been around for centuries, popularised in the 1800s at Oxford University and still just as iconic and distinguished today. But if you're looking for a slightly more unique Oxford, then this executive men's shoe is for you. Ideal for high end events and important business meetings with clients, this men's Oxford is a step up from the others in the range thanks to its interesting perforated cap and quarter.
It does, of course, feature a traditional five eyelet closed lacing system supporting hand waxed laces as well as an elongated toe. This gives the shoe a smart, minimalist presentation. There's also a genuine blake stitched leather sole for added durability, as well as rubber inserts and a pinned half rubber heel. As you would expect from a high end shoe, there's also leather interior lining for supreme comfort. Unlike cheaper varieties on the market, you can be assured that this shoe will stand the test of time. It's no wonder that this exquisite shoe is now one of the top selling designs in northern Italy!
Given the two-textured appearance of the shoe, you may be best advised to pair it with a plain business suit in black, navy or brown. It is also appropriate for black tie events and formal occasions like weddings and dinner events. Also available in rich brown and a striking aubergine.