Panama Jack
Grey Nubuck & Suede Panama Jack Ladies Boots
New for this season, the grey Panama Jack boot in grey nubuck and suede is warm, stylish and incredibly comfortable. Featuring a laceup design with five D ring eyelets, this ladies ankle boot provides an excellent fit and will keep you nice and snug during the winter months. 

It has a gorgeous fur collar and lining throughout, with a rounded toe and honey coloured rounded sole. Extremely limited stock, so act fast!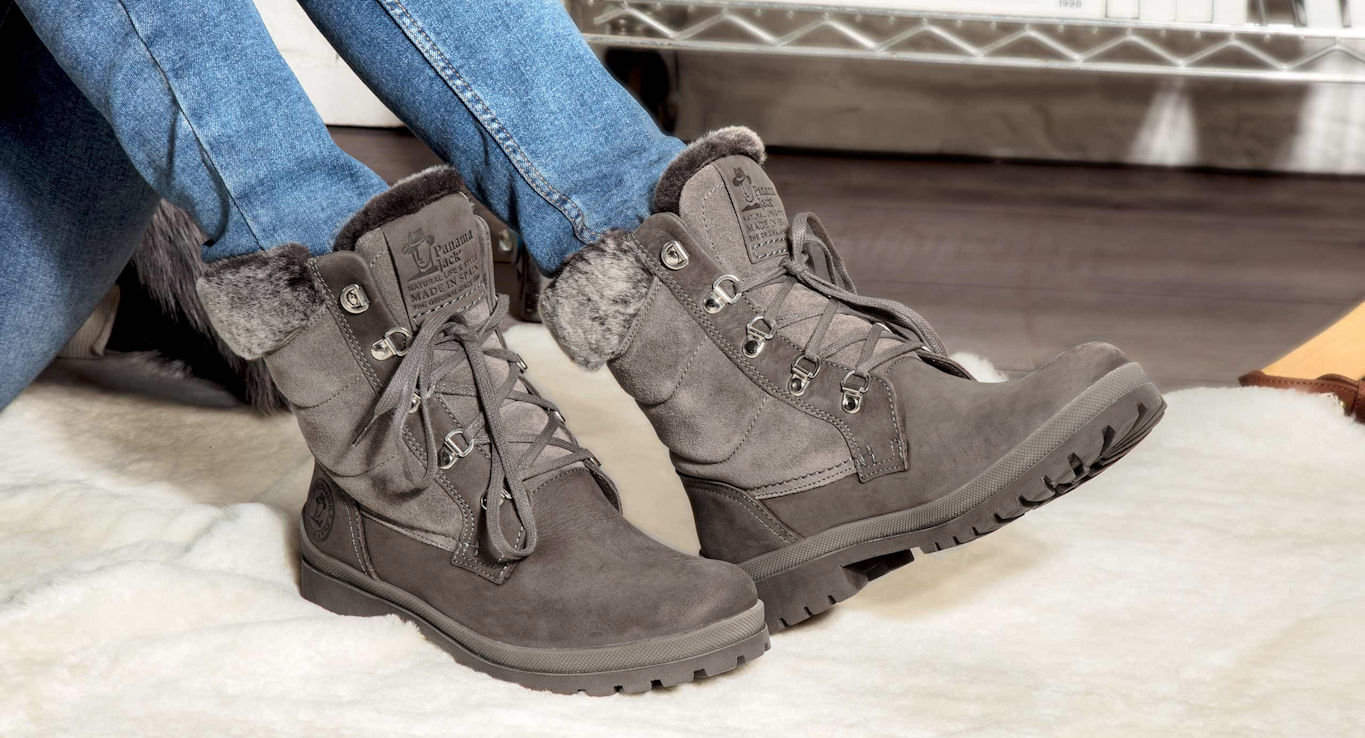 Additional description
When it's cold and damp outside, the last thing you want to do is feel cold water seeping into your shoes. That's why it's essential that you own a supportive ankle boot that'll protect you from the elements and keep your foot warm. Founded in 1989, Panama Jack are a leading authority in outdoor footwear. If you consider yourself to be a bit of an adventurer, you can't go wrong with one of their styles.
That's exactly what the grey nubuck and suede ankle boot by Panama Jack offers. Made from the best quality materials, this boot has a grey leather toe and heel, and a matching grey suede leather leg. The collar is padded with faux fur, as is the inner lining. There's also a padded insole. While the combination of these features keeps your foot nice and toasty, it doesn't cause it to overheat or sweat.
This boot measures at 22cm high, covering the ankle while keeping your lower leg exposed. It also has a rounded toe and 5 D ring lacing system for optimal support and the perfect fit. The grey laces are nice and chunky, making it easy to do them up or tuck in. You can also tighten or loosen them, depending on how you prefer the boot to look.
The commando style sole is honey coloured and incredibly robust, giving you confidence that the ladies ankle boot will last the test of time. Due to the design, it's best to wear this boot when it's cool. Pair it with denim jeans, a cream long cable knit sweater and grey bobble hat. You can choose to tuck your jeans into the boot if you'd really like to show it off. Alternatively, it works well with leggings and a winter tunic.