Jeffery West Shoes
Jeffery West Premium Jailbreak Cuban Heel Zip Boots in Brown
Newly updated version of the famous Cuban Heel Jodhpur boot by Jeffery West
Made from hand burnished castano brown leather, this simple yet elegant men's shoe features a double weight Goodyear welted leather sole, 50mm Cuban style heel, harness strap and an antique bronze ring.
Fully lined interior in Jeffery West's iconic red leather with padded leather insole.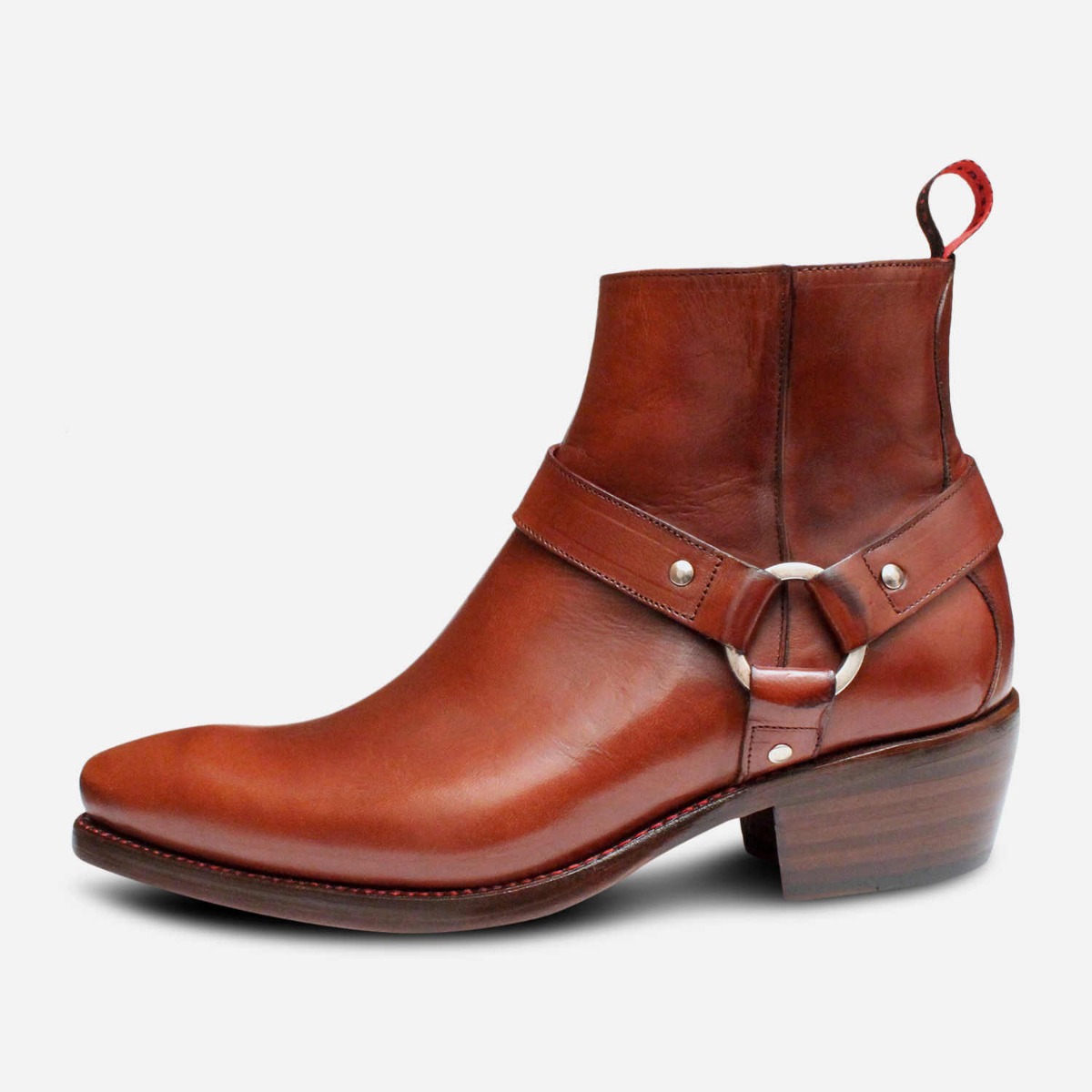 Additional description
Make a statement with this stunning, rich brown Jeffery West zip up boot by Jeffery West. Made from high quality castano brown leather, this smooth, simple and sophisticated men's ankle boot looks good with a wide range of smart casual outfits and will turn heads in a multitude of settings.
Jeffery West are interested in one thing: Bringing together the highest quality footwear with unique, extravagant artistry to create timeless men's shoes with a difference. Taking inspiration from some of art's brightest stars such as Freddy Mercury and Jimi Hendrix, Jeffery West aims to draw out your inner rock god and give you footwear that compliments your bold personality.
The brown zip boot by Jeffery West is no exception. It features a unique 50mm Cuban heel, giving the shoe a characterful shape, as well as a harness straps and an antique bronzed metal ring. There's also a Goodyear welted leather sole for maximum durability and a padded leather insole with iconic red interior leather lining. Made on the latest 'is love the drug' double weight leather sole.
Getting this shoe on and off is easy thanks to the subtle side zip. There are no laces or complex buckles, so after a long day at work, you can slip this shoe off with ease.
Seeing as this shoe is clearly reserved for only the most confident of personalities, we recommend wearing it to special events like weddings, birthday parties or work functions. Pair with a smart suit in black, charcoal or navy and ensure that the boot can be seen in full view (never wear baggy trousers that cover the boot). You can also add splashes of brown leather to your outfit, such as carrying a brown leather bag or wearing a brown leather belt.