John White
Premium Oxford Brogues in Tan by John White Shoes
Introducing the new season lace up Oxford shoe by John White in hand burnished tan leather.
This remarkable men's dress shoe features a full wingtip brogue pattern, contemporary toe shape, five eyelet closed lacing system and a silver branded John White leather footbed.
Durable and long lasting, this stylish shoe also has a resin sole with non-slip rubber inserts for optimal grip and support. Pair with a dark brown suit or chinos for a refined look. To see this style featured in an in-depth YouTube review, click here: John White Men's Shoe Review
Special Price
$128.90
Regular Price
$182.28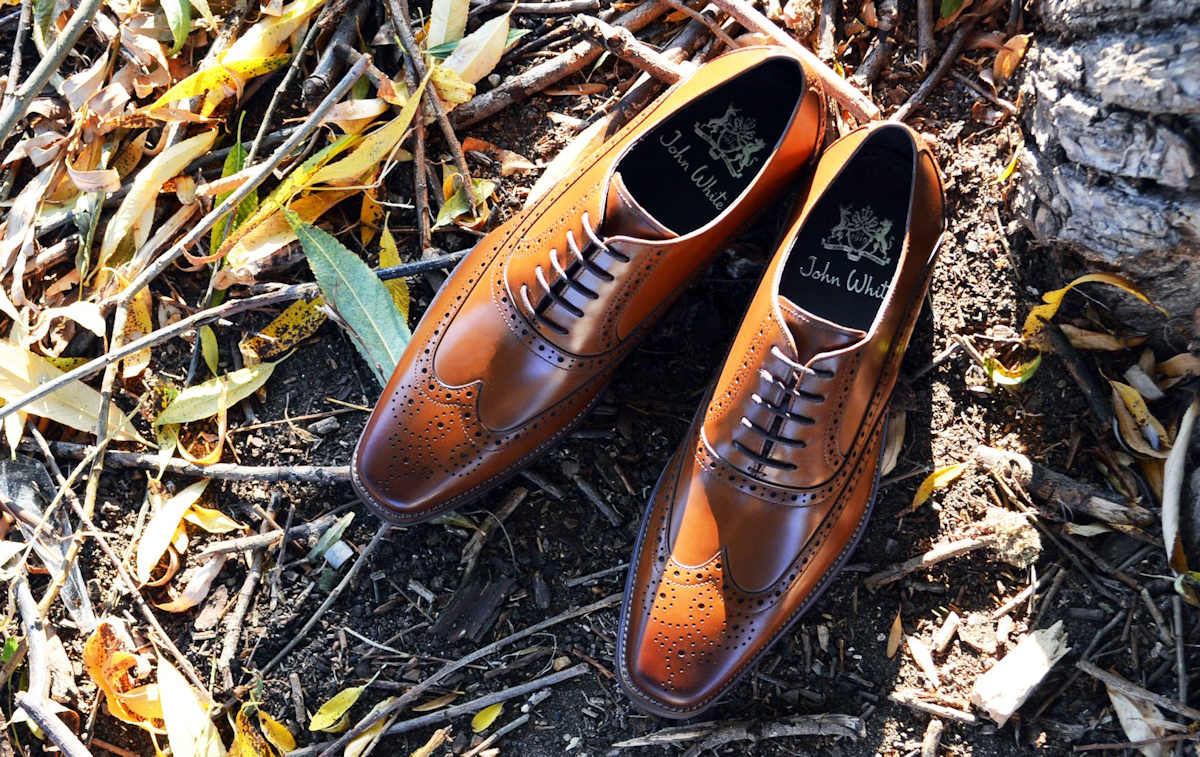 Additional description
If you're looking for a contemporary, stylish and elegant shoe to wear to work functions, special occasions and other important events that require you to look your best, you can do no better than the John White Oxford brogue in tan.
Combining the sophistication of an Oxford shoe, including a simple five eyelet closed lacing system, with iconic full wingcap broguing, this men's Oxford brogue amplifies class and distinction. Oxford brogues are a hybrid shoe of two highly sought after styles, and look fantastic with business suits and smart casual outfits alike. While Oxford shoes originated at Oxford University and became popular amongst higher class individuals within the city, brogues have Celtic agricultural roots and played a functional role in farming.
The John White Oxford Brogue in tan is made from hand burnished tan leather which contrasts wonderfully with the dark perforations across the entire shoe and really draws the eye towards it. It has a contemporary toe shape, a stacked heel and sturdy hand waxed laces with a closed lacing system. The interior is leather lined and features a prominent silver John White logo. There's also John White branding on the resin sole, which features non-slip properties due to its rubber inserts. Thanks to the highly skilled construction of this men's designer shoe, you can feel assured of high quality, longevity and timeless sophistication.
Tan is a versatile and sophisticated colour that works well with a variety of outfits and looks. It pairs wonderfully with light brown leather belts, briefcases and other accessories, and contrasts very well against navy blue and black. Therefore, we recommend wearing this John White men's Oxford Brogue with a navy suit, white shirt, tan belt and a stylish watch for the perfect business meeting look. On weekends, you can wear this shoe with chinos and an open collar shirt.