Panama Jack
Ladies White Vintage Panama Jack Boots 03 Neo B4
Grab yourself the hottest style in the Panama Jack ladies collection for this season! This gorgeously designed lace-up ankle boot features a white neoprene padded collar and tongue, with waterproof, vintage wheat yellow uppers. 

There's also a caramel rubber sole with stand-out matching laces. So, whether you're a girl-about-town or an avid countryside hiker, these hardwearing, trendy ladies ankle boots will be sure to provide you with the comfort and style you need.
Special Price
$123.69
Regular Price
$175.77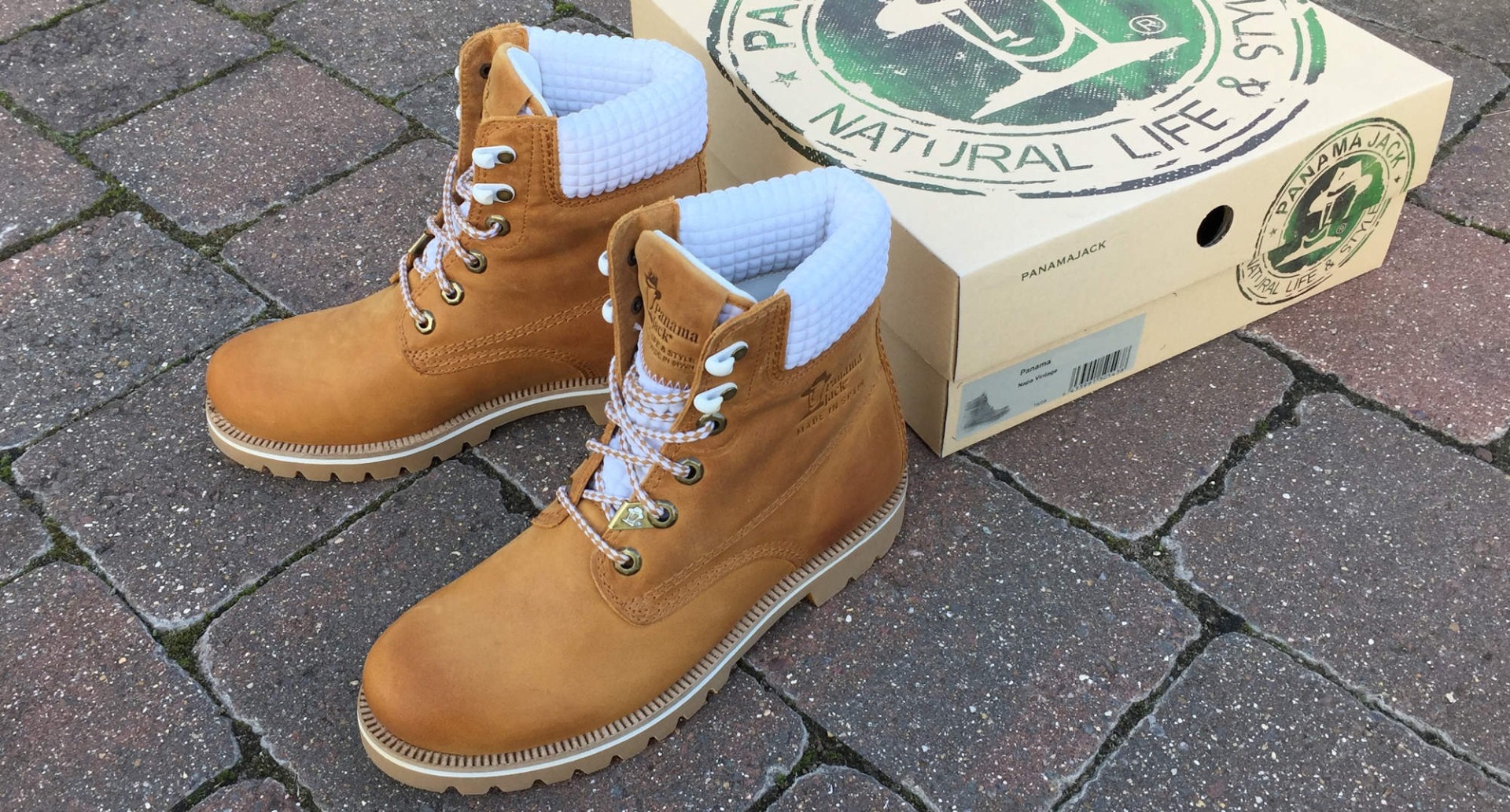 Additional description
The Ladies White Vintage Panama Jack 03 Neo Boot is a visually stunning, reliable boot that looks good with just about anything. Panama Jack first came to the fashion scene in 1989 and have been producing high quality, sought-after footwear ever since. Their eco-friendly, mindful and passionate approach to shoe manufacturing means you can feel reassured that nothing but love and attention has gone into crafting a well fitting, stylish boot. 

Measuring at 18cm in height, the Panama Jack 03 Neo Boot sits comfortably above the ankle, and features a white padded collar and tongue, providing comfort and security. The uppers are waterproof, and made from full grain vintage wheat yellow leather. This means that the ankle boot is not only capable of surviving all weather types, but looks smart and trendy too. On one side of the boot you'll find the exclusive Panama Jack branding, a logo you should be proud to wear. The commando-style stitched caramel rubber sole gives this boot the ability to cope with any terrain, whether it be rocky beaches, uneven countrysides or uneven city pavements. 

The leather lined insoles are removable, which makes for better hygiene and ensures longevity of the boot. The laces match the rubber sole, and can be pulled tightly or left slightly more loose depending on the look you prefer. They also ensure that the boot fits properly and is just the right amount of snug. We recommend wearing Panama Jack 03 Neo Ankle Boots with a comfortable pair of light blue skinny jeans, a long sleeved cream v-neck sweater and Khaki coloured waterproof jacket or parka coat. Alternatively you can pair this boot with thick winter burgundy leggings and an oversized black woollen jumper and mustard scarf. Due to the bootie style and thick comfy lining, we recommend that you wear them in cooler months. Comes complete with a 100% cotton Panama Jack bag.