Panama Jack
Master Panama Jack 02 C3 Black Waxy Waterproof Havana Joe Shoes
Ideal for men that enjoy adventure, the black waxy Havana Joe shoes by Panama Jack are made to stand up to the elements while remaining stylish, flattering and comfortable.
Made from the highest quality waxy black nubuck leather, this men's shoe has a plain front, robust laces supported by 3 eyelets, a subtle branded tongue and bright contrast interior lining.
There's also a stitched commando rubber sole for exceptional grip and durability.

To watch a YouTube video reviewing this style, click here: Panama Jack Review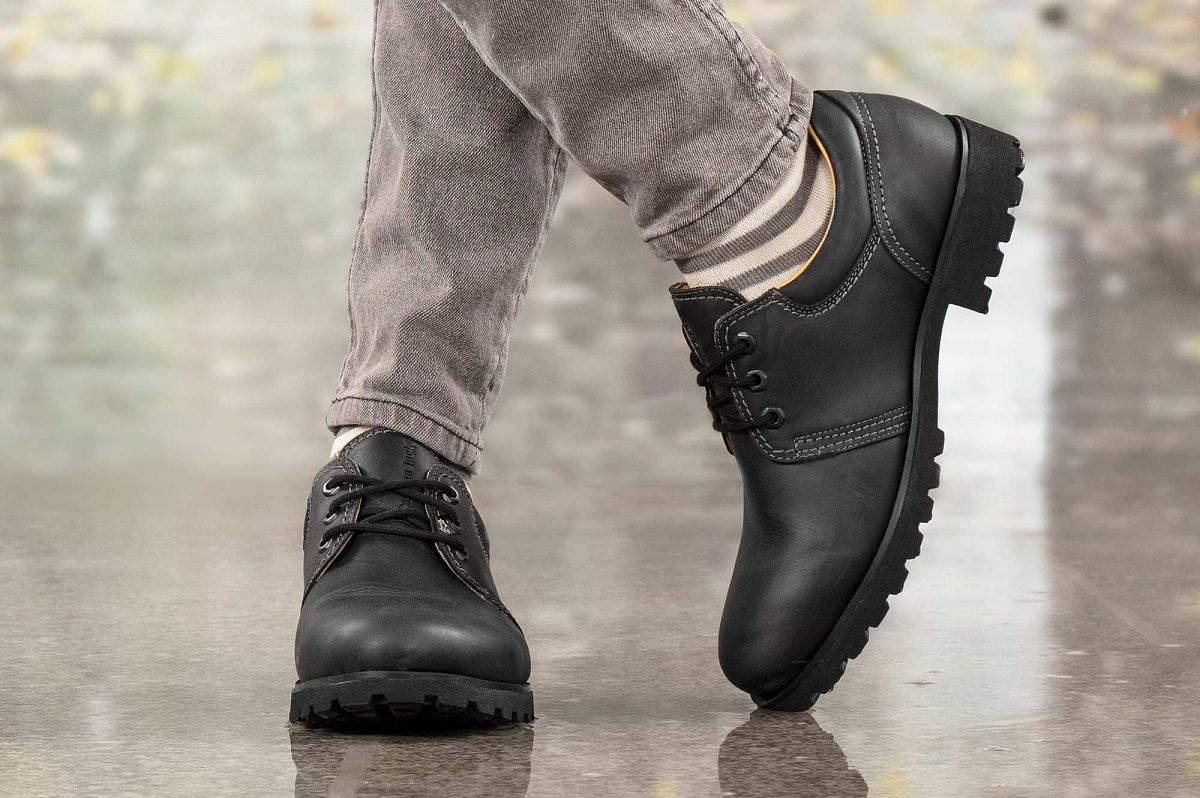 Additional description
If you're the kind of man that likes to explore the outdoors, but are tired of replacing your shoes every year due to their inability to keep up with your adventurous spirit, we've got news for you. The black nubuck leather men's shoes by Panama Jack have been carefully constructed to stand up to the elements and take on tough terrain, so no matter where life takes you, your footwear won't let you down.
Panama Jack are a Spanish brand dedicated to creating shoes and boots that exude the individual personality of the wearer. Founded in 1989, the company believe that no shoe or boot should hold you back from exploring the world around you. So, whether you're taking a year long trip around the world, or are simply nipping up the road with your Golden Retriever, Panama Jack are the brand for you.
The Master Panama Jack 02 C3 Havana Joe shoe is made from high quality nubuck waterproof black leather and has a plain exterior for maximum versatility. The strong hand waxed laces are supported by a simple three hexagonal eyelet lacing system with trim detail, which is incredibly easy to adjust. The padded tongue is highly comfortable against the top of the foot and features subtle Panama Jack branding, while the top of the shoe sits comfortably just below the ankle.
The inner lining contrasts wonderfully, while also offering protection and longevity. There's also a stitched commando rubber sole which is designed to stand up to various terrains and conditions. We recommend pairing this plain black men's shoe with a straight legged pair of dark denim jeans, a long sleeved v neck brown jumper and a black waterproof outdoor jacket. Also available in brown.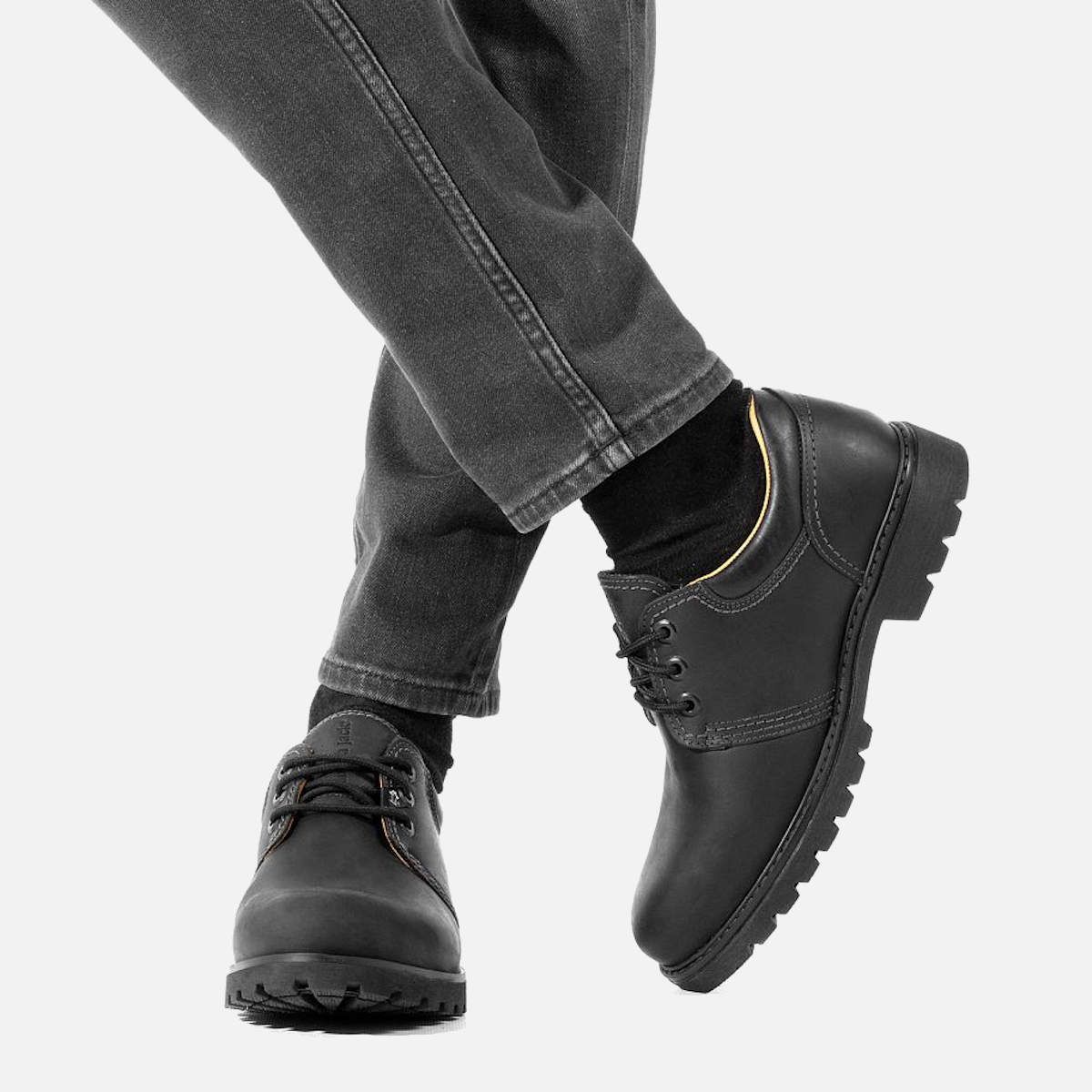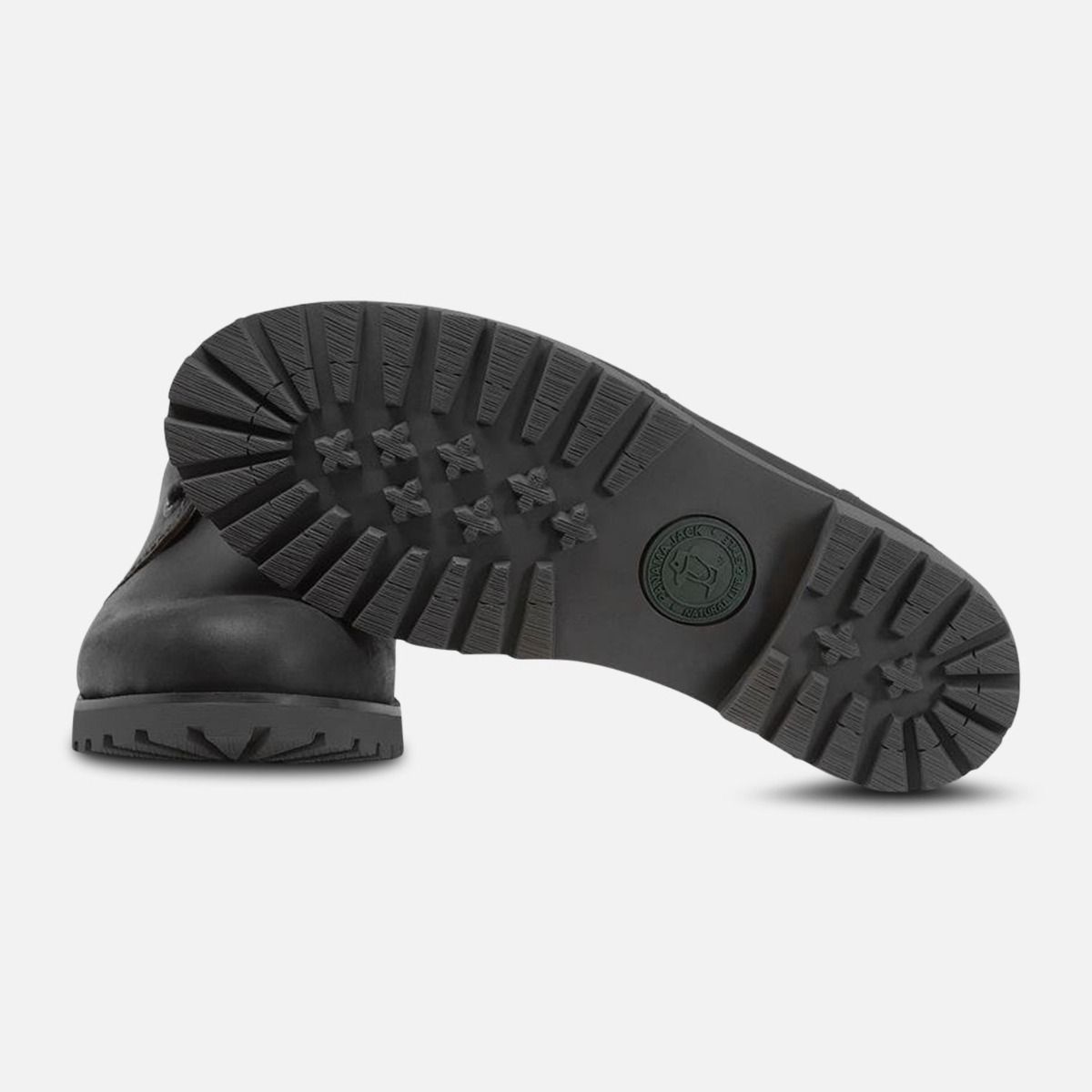 Customer Reviews
As good as Timberland

Overall very happy with purchase. Not worn this brand before but can't fault the quality or fit. Had them for 3 weeks and so far so good. Arrived in New York in just 3 days after ordering too which was surprising.