Anatomic
Navy Blue Wholecut Oxford Shoes by Anatomic & Co
If you're looking for a stylish and elegant men's shoe in navy blue, you can do no better than the wholecut Oxford by Anatomic & Co. This high class dress shoe is extremely rare when compared to other patterns due to the amount of leather consumed in its production.

It features a clean white contrast studded sole made from durable rubber, sheep skin lined interior and patented Anatomic & Co gel technology for optimal comfort and long lasting support.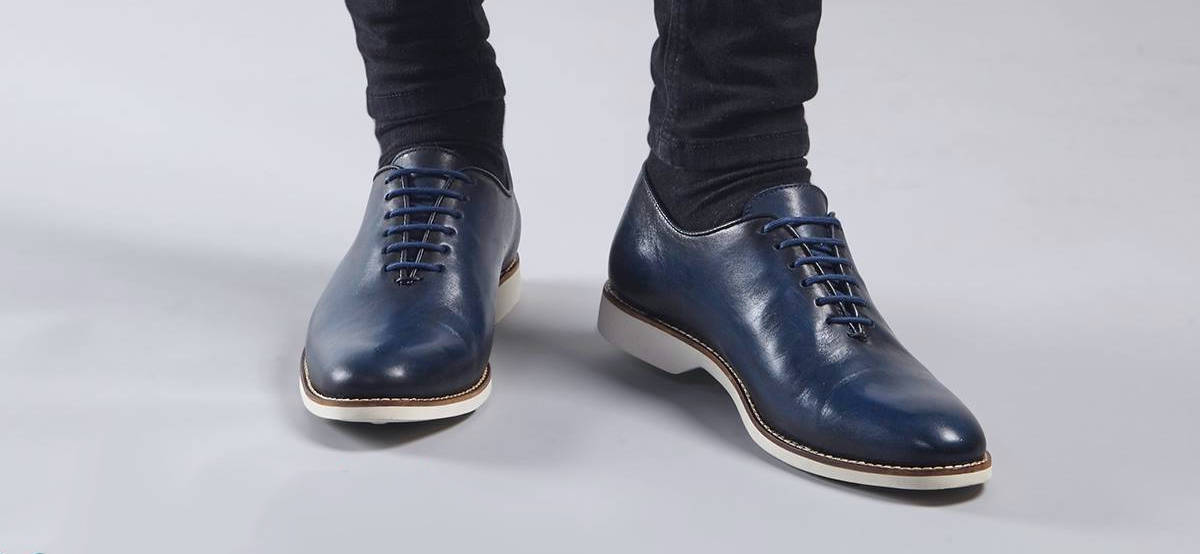 Additional description
If you have a special event on the horizon or really want to impress at your next board meeting, you can do no better than the wholecut Oxford shoe by Anatomic & Co. This superior men's dress shoe features a hand burnished, shiny navy blue leather exterior with a smooth appearance that matches well with a variety of smart outfits and business suits.

The reason this wholecut oxford design is considered to be so rare is due to the fact it consumes a large amount of leather during production in order to get the style just right. But what also sets this shoe apart from the rest is its unique, eye-catching colouring and sophisticated six-eyelet closed lacing system. The design lends to a neat, polished look, making it perfect for men that want to be taken seriously in and away from the workplace.

What gives this shoe added personality is its contrast white stitched flexible sole with rubber studs – a feature designed to improve the stability and durability of the shoe. Furthermore, the inner lining is made from luxurious sheep skin and the sole features Anatomic & Co's patented gel technology, meaning no matter how many hours you spend on your feet, you'll never need to worry about your comfort.
Due to the depth of colour this navy blue men's shoe offers, we recommend pairing it with contrast colours that really highlight the shoe's individuality. For example, a dark brown business suit will help to draw the eye towards the shoe. Alternatively, a black, grey or navy suit can work just as well. You may also wish to consider adding splashes of navy into your outfit, such as a navy blue leather belt or navy handkerchief. As with much of the Anatomic range, this shoe is available in multiple colours.