Panama Jack
Original Panama Jack 03 B1 Ladies Lace Up Boots
Whether you are an avid country hiker or consider yourself to be more of an urban stomper, the original Panama Jack 03 B1 Ladies Lace Up Boot is for you. It features a plain round toe, dark brown padded leather collar, contrast red and yellow laces and a stitched caramel colour commando sole. 

Perfect for wearing on long shopping trips, walks with friends or day-to-day commutes. Pair with slim fit or skinny denim jeans.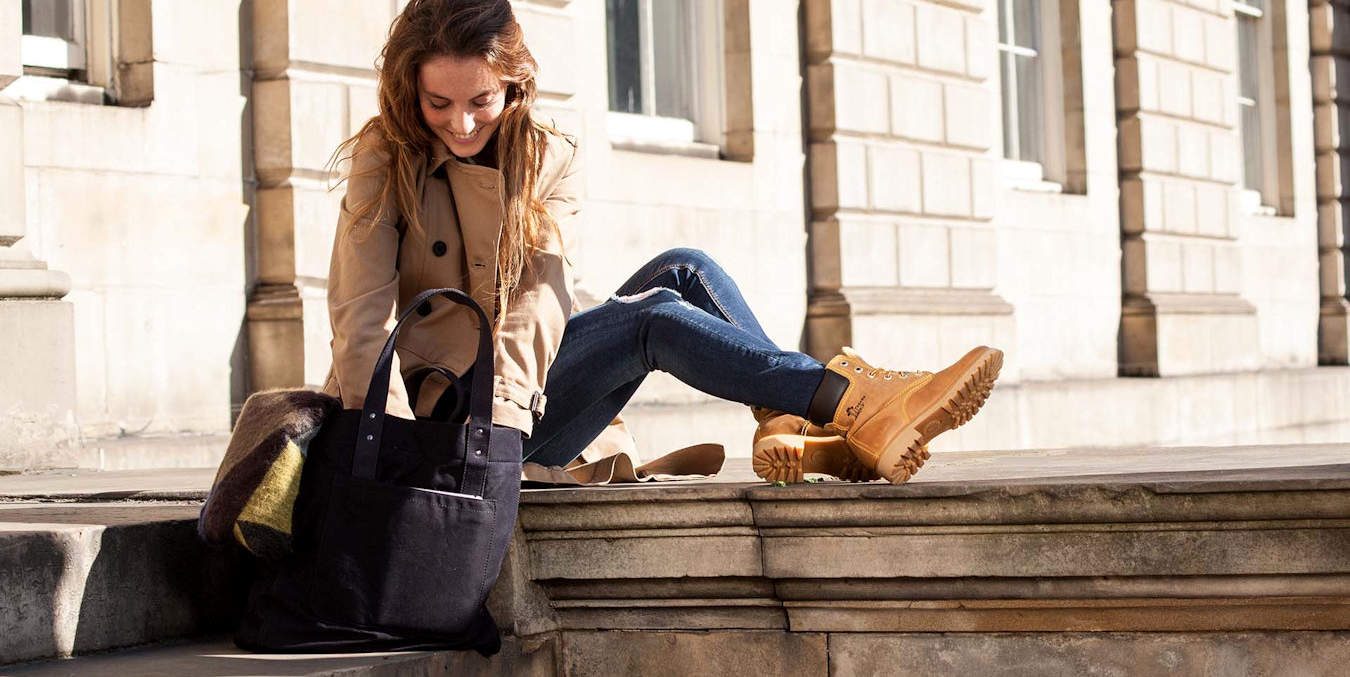 Additional description
If you're looking for a smart casual ladies boot that is seriously comfortable as well as trendy and versatile then the classic original Panama Jack 03 B1 Ladies Lace Up Boot is for you.
Panama Jack first hit the fashion scene in 1989 and have been manufacturing shoes for both men and women ever since. With a dedication to individuality, Panama Jack only produce the highest quality shoes and boots without ever compromising on comfort or style. Their eco-friendly, passionate approach to shoe making ensures a well crafted, thoughtful design each and every time. The classic original Panama Jack 03 B1 Boot features a plain rounded toe and is constructed from fine vintage tan leather. Around the ankle you'll find a padded brown leather collar which gives you snugness and warmth in the cooler seasons.
The six brass eyelet system is designed so that you can do up your laces as tight or loose as you like, meaning you can customise your look to fit your taste. Furthermore, the laces are hand waxed and feature contrasting red and yellow colours which adds an extra dimension of character to the boot. When it comes to the sole, you never have to worry about robustness. The stitched caramel colour commando sole is designed to withstand all manner of environments - from rough and boggy country terrain to uneven pavements within busy cities.
The great thing about tan coloured boots is that they work incredibly well with denim. Pair this boot with dark or light denim slim fit jeans, an oversized knitted jumper or tunic and slouch cap. We recommend slim fit so that you can really showcase the entirety of the boot. You can also wear these boots with black, dark brown or grey leggings with a funky skater dress or long tank top.