Panama Jack
Panama Jack 03 Grey Igloo Fur Lined Lace Up Boot
Don't fade away this winter. Instead, turn heads with this stunning grey igloo boot by Panama Jack. Made from high quality grey leather, this gorgeous ladies ankle boot features soft fur lining and a fur collar for optimal warmth, as well as a 6 eyelet lacing system, robust rubber sole and subtle Panama Jack branding on the tongue. 

This boot comes in a cotton storage bag and is perfect for pairing with jeans.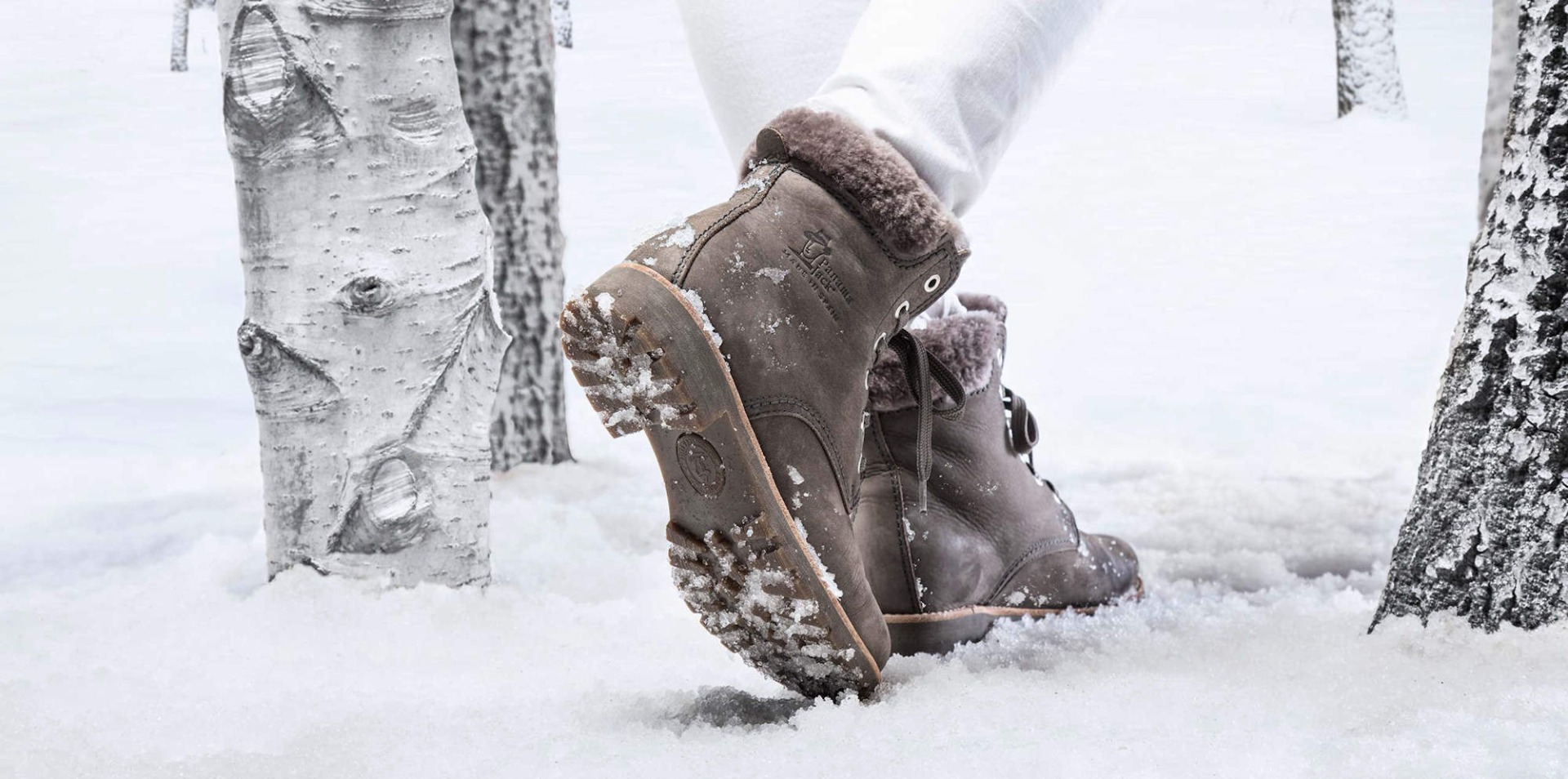 Additional description
When it's wet and windy, you need a strong and supportive ladies ankle boot that stands up to the winter climate. But why settle for unattractive boots when you can enjoy a design that's both practical and highly complimentary? The Panama Jack grey igloo lace up boot is snug, comfortable and luxuriously warm, but it also looks fantastic with a range of Autumn and Winter outfits. In fact, it's so eye catching, we're sure it'll turn heads and draw attention where ever you go.
Measuring at 19cm in height, this gorgeous boot is made from high quality leather and features a robust 6 eyelet lacing system with hard wearing laces. The interior of the boot is lined with genuine igloo sheepskin fur, trapping heat inside the boot so that your toes never get cold. The outer design of the boot is modern and chic, with subtle side branding and the Panama Jack logo embossed on the tongue. There's also a fur lined collar for extra support and a luxurious fit. The commando rubber sole provides excellent grip, so whether you're skipping over puddles or crossing a patch of ice, you can be sure you won't slip. What's more, the upper is water resistant, so even if you forget your umbrella, you don't need to worry about ruining your boots.
We recommend pairing this gorgeous grey boot with black leggings, a long, oversized winter cable knit jumper, grey gloves and a grey bobble hat. For less frosty days you might like to pair it with jeans, a long sleeved v neck sweater and padded grey suede jacket. This boot comes with a cotton Panama Jack bag so that you can store it out of the way when not in use. Please select your regular size as Panama Jack have allowed for the igloo lining.