Panama Jack
Panama Jack 03 Igloo Travelling Boots in Black Leather
Stay warm, cosy and on-trend this winter with the Igloo Travelling Boots in black leather by renowned designer Panama Jack. Made for the outdoors, this versatile, resilient and sophisticated ladies ankle boot features fur lining throughout for optimal warmth, a black rubber cleated sole for extra grip and a six eyelet lacing system to adjust the fit to suit your preferences.
Pair with any outdoor winter wear. Also available in gorgeous grey.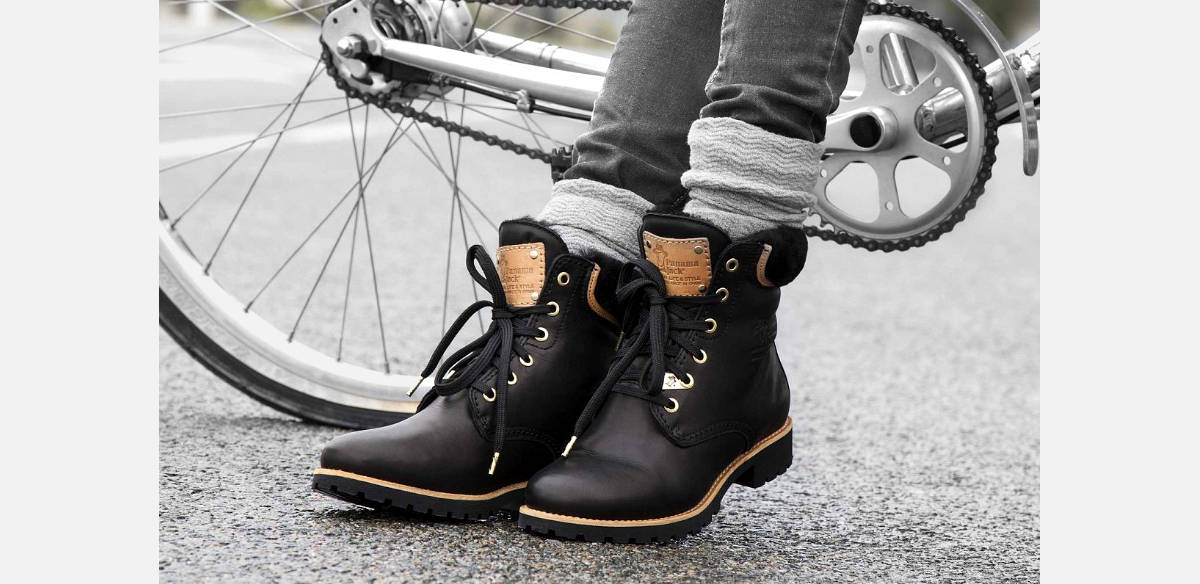 Additional description
Strong women need strong boots. And that's exactly what's offered by renowned shoe designer Panama Jack. Created with the outdoors in mind, the stunning black leather igloo boot is the ideal footwear for the avid adventurer. So, whether you're hiking through the snowy hills or simply trying to make it up the slope towards your front door, this is the boot for you.
Made from supple black strong cow's leather, this ankle boot is tough and sturdy while remaining gentle on your foot. It benefits from a full interior fur lining so that, even in the bitterest of winters, you can stay snug and warm. The top of the boot is also fur lined, trapping heat inside to ensure you aren't affected by the wind or wet weather.
This lace up boot style by Panama Jack features contrast gold eyelets with a natural leather coloured patch on the tongue and topline detail, setting it apart from other black ankle boots on the market.The laces are thick cut and easy to tie when wearing gloves. For optimal grip it also has non-slip black rubber cleated sole. So, even when it's raining, you won't need to worry about any public embarrassments!
Due to the black colouring of this winter boot, you can pair it with many different outfits ranging from thick outdoor leggings to thermal hiking gear. For a casual and sophisticated day-look, we recommend pairing it with light blue thick skinny jeans, preferably tucked neatly into the top of the boot, an oversized black jumper and a white scarf and gloves. You can also wear with contrast leggings and a smart winter dress and hat.
We recommend you choose your normal shoe size as Panama Jack has allowed a little extra room for the fur lining.