Panama Jack
Panama Jack 03 Ladies Brown Waxy Waterproof Boots
The Panama Jack 03 Brown Boot is the perfect footwear for the cooler months of the year. Snug, comfortable and hardwearing, this ladies ankle boot is made from durable waterproof cuero bark leather, making it able to stand up to the elements come rain or shine. 

As a lace-up boot, you're able to have control over the fit, and can be assured of longevity thanks to the commando style rubber sole. Perfect for adventurers, city-goers and avid hikers.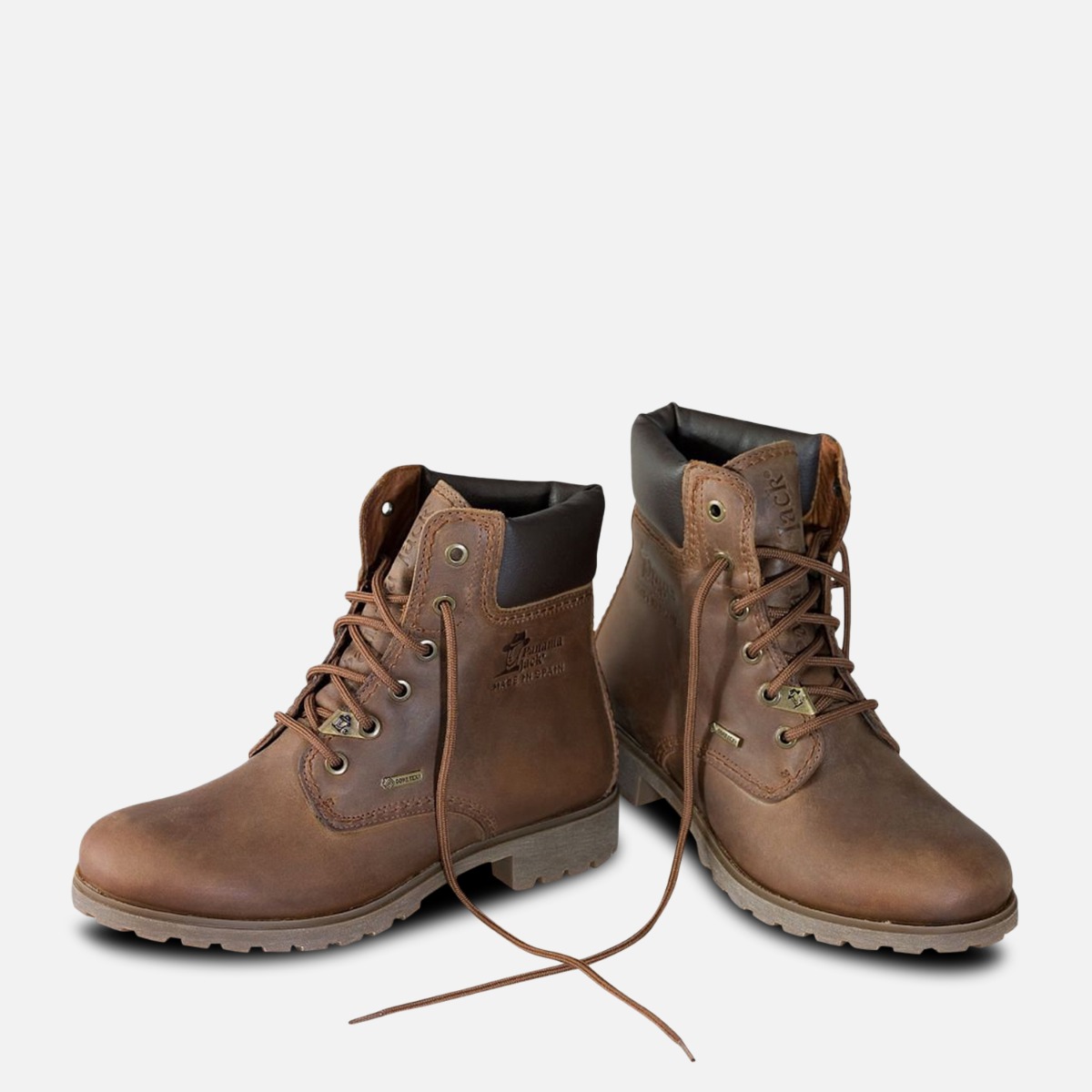 Additional description
Are you looking for a boot that you can walk around all day in and not have to worry about getting wet? If so then the Panama Jack 03 Brown Boot is for you. It's made from high quality, waterproof cuero bark leather, meaning you can enjoy this ladies ankle boot for many years to come.
Panama Jack are a brand you can feel proud to own. They first established in 1989 and have been manufacturing stylish, comfortable shoes ever since. Their ethos is that a shoe should reflect the individuality of the person that wears them. That's exactly what the Panama Jack 03 Brown Boot does.
As well as being hardwearing, this ladies ankle boot looks really smart. It has a six eyelet lacing system with durable, hand waxed laces that ensure longevity. There's also a padded collar which will keep your ankle supported and snug, especially in cold weather. The sole is made from commando style rubber making it slip resistant, and is a lighter shade of brown than the rest of the boot which really lends the boot some contrast. The insoles are removable and anatomically shaped, providing your foot with the best support and hygiene.
Finally, on the side of this ladies brown ankle boot you'll see a Panama Jack logo. We recommend wearing this ankle boot in the cooler months. It is perfect for long walks, or just stomping around town while shopping with friends.
Pair this boot with dark blue denim skinny jeans, an oversized pale grey jumper and black padded jacket. Or, if going out for a shopping trip with friends followed by a drink at the local bar, you can wear this boot with comfortable black leggings, a plain black or dark blue tunic and a smart casual long denim cardigan with chunky jewellery.