Panama Jack
Black General Havana Joe Aviator Cotton Lined Mens Boots
Panama 03 Aviator C2 in Black.
Bring sophistication to your outdoor attire with the Havana Joe designer Panama Jack aviator style boot for men. Made from the highest quality water resistant waxy napa gras black leather with full 100% cotton fur lining, as well as a commando rubber sole, this smart and robust men's boot promises comfort, support and all-year-round style.
Pair with a dark navy pair of jeans and black aviator style men's padded jacket. Also available in brown.
Special Price
$162.00
Regular Price
$204.00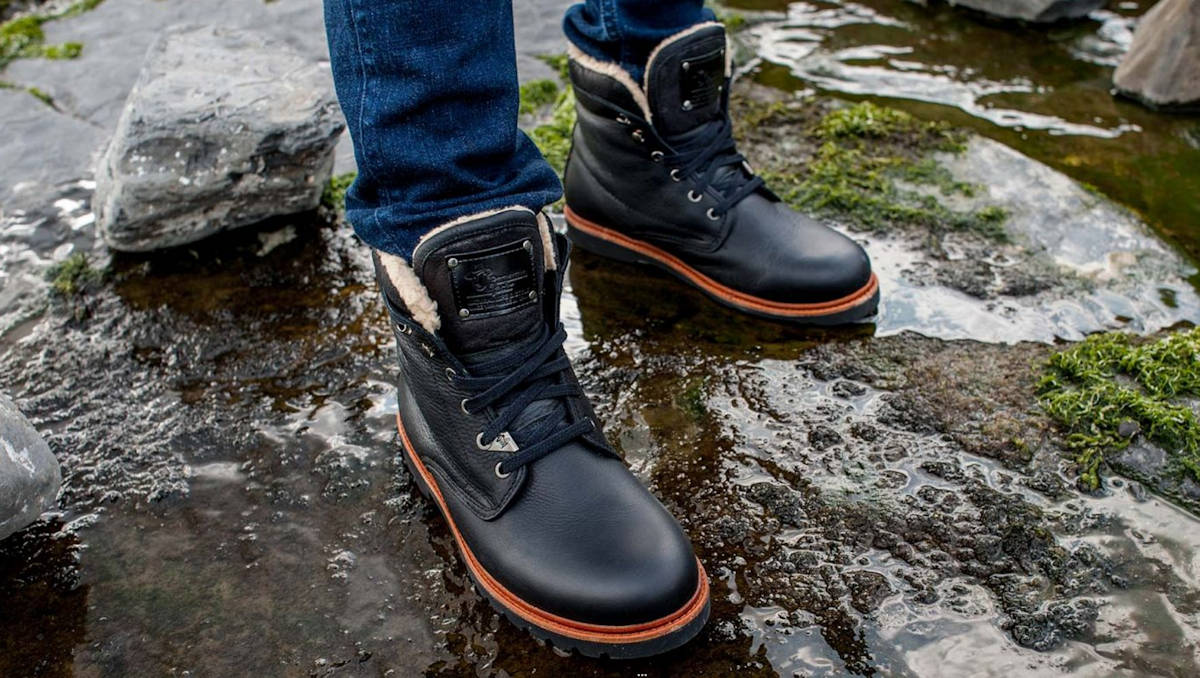 Additional description
As featured in GQ magazine by Arthur Knight!
If you're looking for a men's black ankle boot that supports you during long walks and wet weather but that is also stylish, smart and on-trend, you can do no better than the black Havana Joe aviator boot for men by Panama Jack.
Dedicated to producing men's shoes and boots that reflect your inner adventurer, the men's black Havana Joe aviator style boot is robust and hard wearing, so no matter what outdoor pursuits you're involved with, you'll feel secure and confident.
Made from high quality black napa leather, this men's ankle boot is weather-resistant and built for adverse conditions. For supreme comfort, it has 100% cotton fur lining so that your foot feels warm and snug even in the bitterest of winters. The boot also has a cosy fur collar to trap heat inside the boot and further support your ankles and lower leg.
This fantastic men's ankle boot also had a branded brass pinned tongue and side detail, giving it a trendy, high quality look. There are six eyelets supporting thick black laces that are easy to tie and untie even while wearing gloves. You can adjust these laces and have the top of the boot as open as you like, showing off the branded tongue.
As you would expect from a boot of this calibre, it has a stitched commando rubber sole offering exceptional grip and durability.
Given its diverse colouring and interesting aviator cut, we recommend you pair this men's ankle boot with a pair of outdoor blue jeans, a strong black belt and a stylish black aviator jacket. The colours you can match with this boot are endless, so you can be sure it'll be well worn for years to come.