Panama Jack
Panama Jack Original Mens Black Napa Boots
Panama 03 C3 Ankle Boot in Black Napa Grass - The Original Panama Jack designer boot in water resistant black negro napa leather with black padded leather collar. 
Take on any challenge with the robust and durable mens black napa boots by Panama Jack. Designed for the outdoors, this sturdy, stylish and reliable men's ankle boot features a hexagonal eyelet system, stacked heel, commando sole, interior leather lining and a supportive footbed.
It also features the latest weather resistant technology for optimal wear. Pair with your outdoor attire and don't let your footwear get in the way of your next adventure.
Also available in multiple other colours and leathers.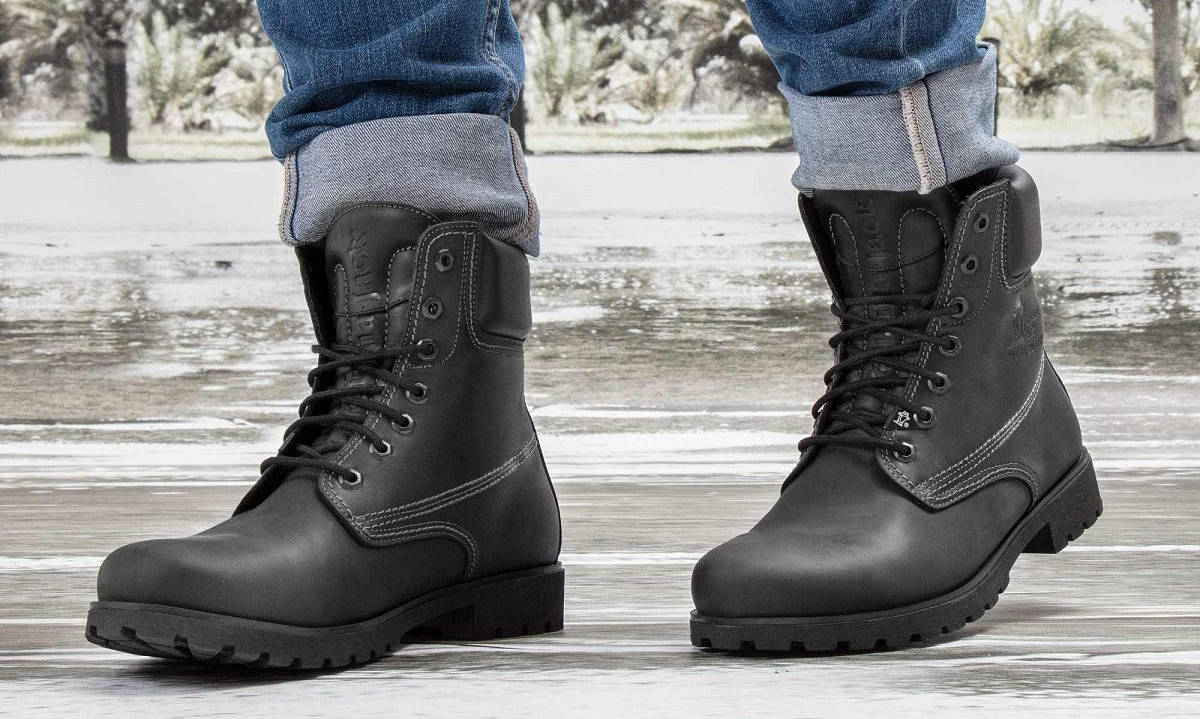 Additional description
The Black Napa Boot from Panama Jack is a classic lace up men's ankle boot for the avid adventurer. Made to be weather resistant, you can rely on this men's ankle boot in all weather types. So, whether you're taking the dog for a walk or venturing further into the abyss, your Panama Jack Original mens black Napa Boots will be good company.
Established in 1989, Panama Jack have spent the last three decades dedicated to amplifying a man's individuality and spirit via his footwear. This original black ankle boot does exactly that. Sturdy, reliable and aesthetically pleasing, this high quality men's boot is sure to make you look as good as you feel.
The men's Panama Jack Original Black Boot has a comfortable black padded leather collar for a snug and supportive fit. Thanks to its shape and design, it will trap heat inside of the boot, keeping your foot nice and warm in frosty weather. It also allows the foot to breathe and feel supremely comfortable no matter where you're headed.
For total reliability, there's a stacked heel and tough commando rubber sole, both of which offer advanced durability. Therefore, we expect you to be wearing this Panama Jack boot for years to come and never lose faith in its ability to support your foot.
There's also a stylish hexagonal eyelet system holding thick robust laces and a subtle Panama Jack branded tongue. You can adjust these laces to suit your preferences, leaving a gap at the top if you prefer an open look.
We recommend pairing this men's outdoor boot with walking gear and waterproofs, as well as slim fit jeans. Match with a black belt and black outdoor bag to complete your look.