Panama Jack
Panama Jack Original Mens Brown Bark Boots
Panama 03 Bark Napa Grass Ankle Boots - Whether you enjoy a brisk walk through the city streets or have a passion for countryside hiking, this men's Panama Jack Brown Bark Boot is for you.
Featuring water resistant waxy bark brown leather, as well as a black padded leather collar, you can be assured of optimal comfort and style while out and about.

Pair this men's ankle boot with a slim fit pair of walking jeans and checked collar shirt. There's also five other colours to choose from.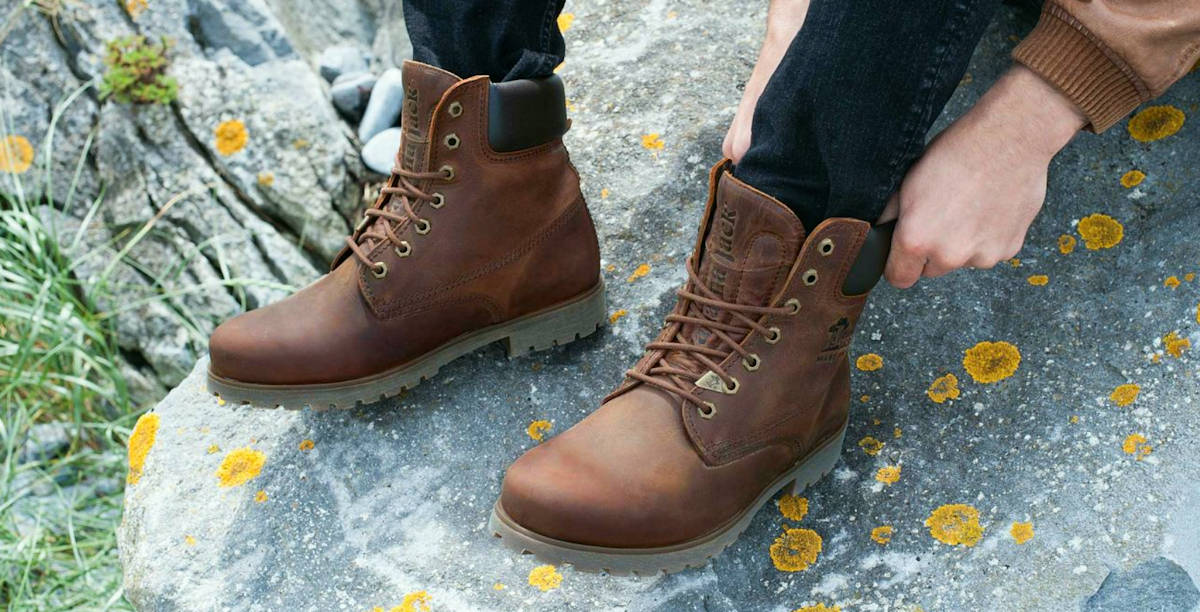 Additional description
The Brown Bark Boot from Panama Jack is a classic men's ankle boot that promises comfort as well as style.
Panama Jack have been established since 1989 and manufacture shoes and boots to emphasise a man's individuality and spirit. This original brown boot does exactly that. Not only does it feel snug and secure, but will showcase your adventurous nature while withstanding even the roughest of weather conditions.
Made from brown water resistant bark leather, this stylish boot can be worn come rain or shine, meaning it's guaranteed to last the test of time no matter where you live. It has a comfortable black padded leather collar for an optimal fit, as well as a stacked heel and high quality commando rubber sole for exceptional grip and durability. As well as being robust, this brown boot is incredibly smart to look at. The tongue on this boot is branded with the prestigious and sought-after Panama Jack logo and the top of the boot features 7 hexagonal eyelets on either side of the upper, which support strong hand waxed laces.
We recommend wearing this brown men's boot during the cooler months with a pair of casual slim fit walking jeans and a button up checked shirt. Alternatively, in frostier weather, pair this boot with slim fit light blue jeans, a thermal grey pullover jumper, padded khaki jacket and brown knitted scarf. Slim fit jeans are more appropriate if you want to really show off the finer detail on this men's boot. They are also a lot easier to tuck in than baggier jeans, so you won't get your clothes muddy.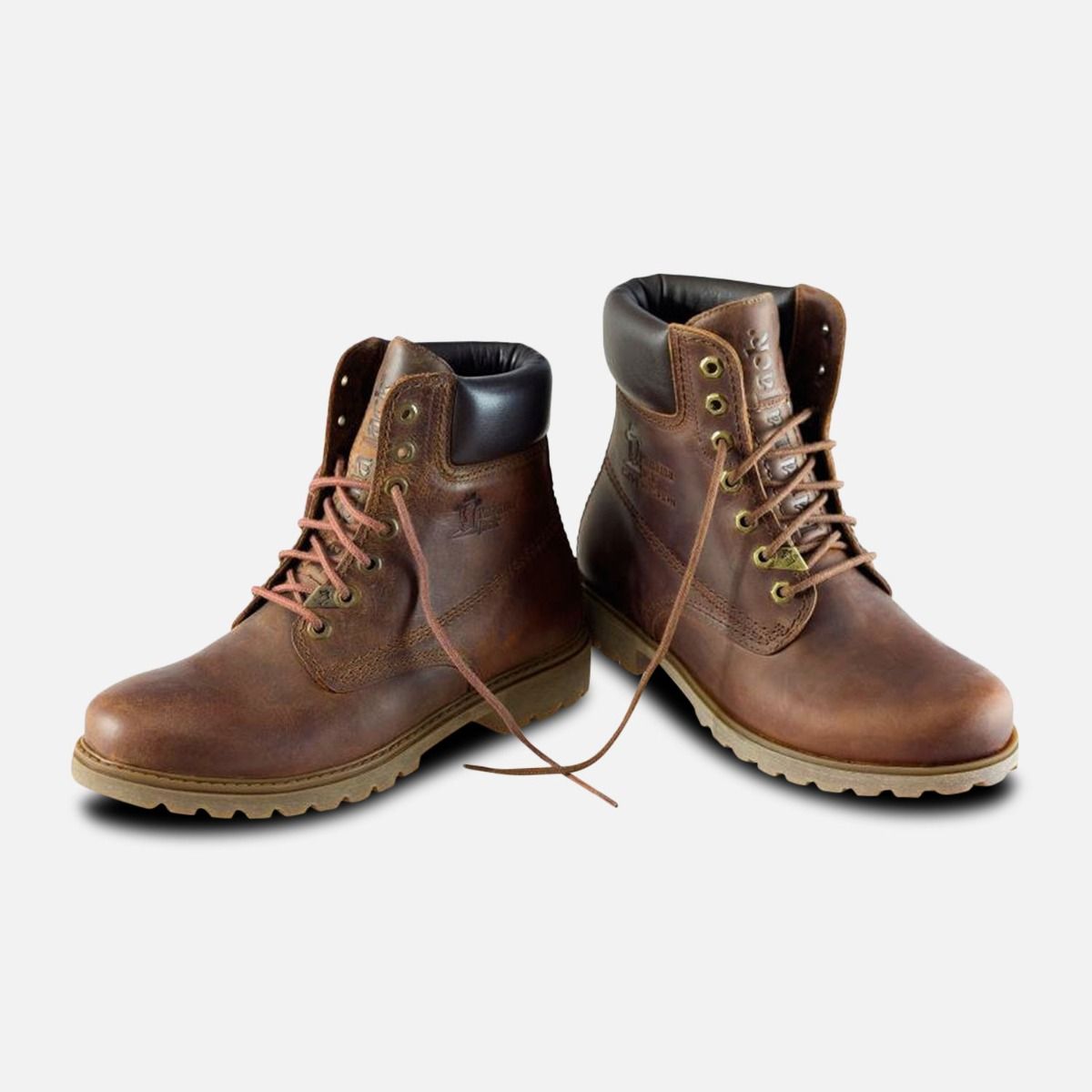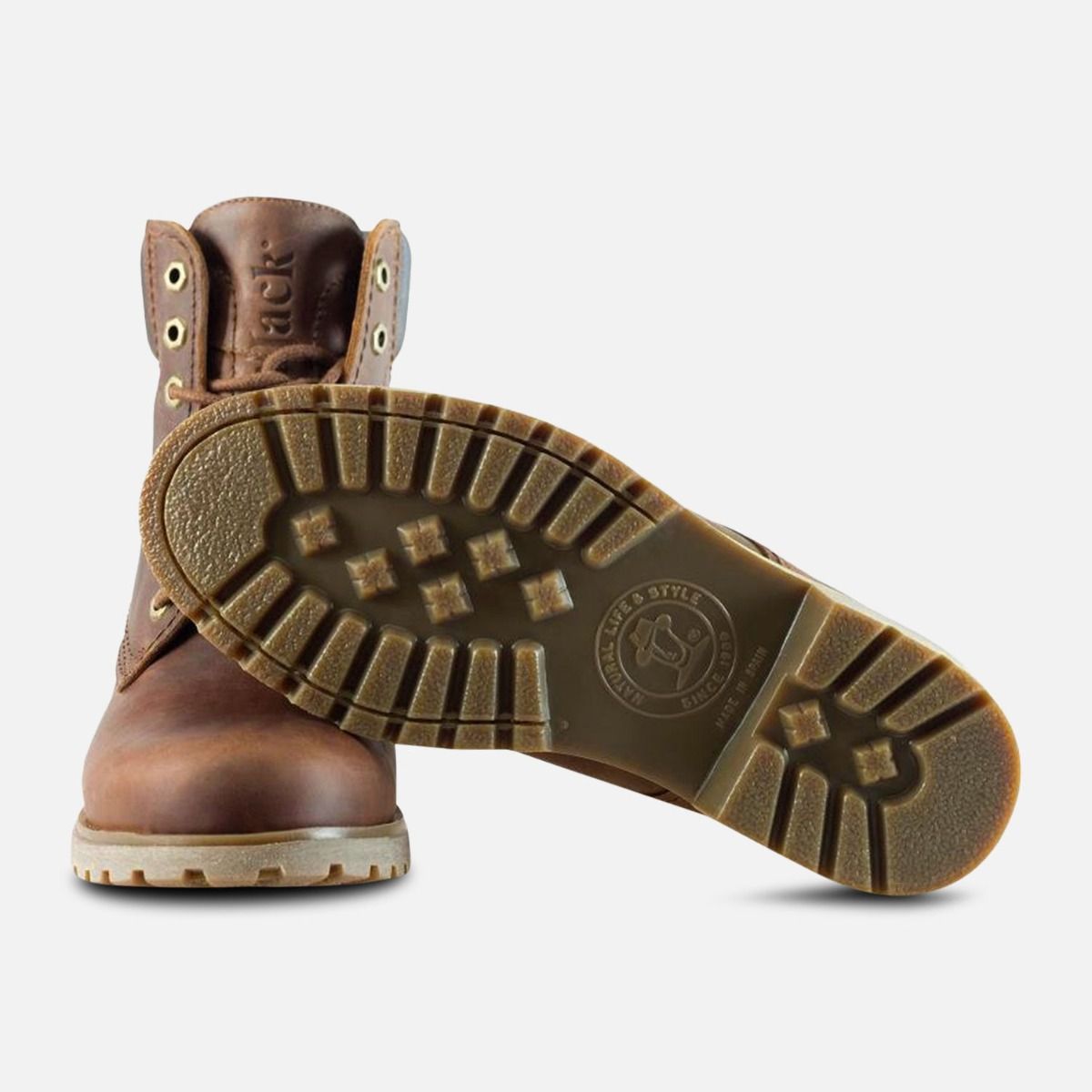 Customer Reviews
As I had hoped

I ordered these for delivery to the States in time for fall and was very pleased with them. The leather seems thick and sturdy and the soles felt like they'd last a good length of time. I've only had them for a few weeks so a little early to tell but the way the leather scuffs and marks, I really like the worn look after a few wears.

Ordered US 9 and got a euro 42 which is in line with my other shoes. I would consider buying the black version also.