Panama Jack
Panama Jack Bark Brown Suede Mens Michel C3 Boots
Luxury Panama Jack lace up style Michel C3 in "velour cuero" bark brown suede leather.
Round toe design with contrast tan leather rear and Panama Jack branded tongue.
Genuine side wall stitched rubber sole with durable commando style sole.
Leather lined with padded leather insole & built in arch support. Brand new style for this season at Arthur Knight Shoes.
Special Price
$114.00
Regular Price
$162.00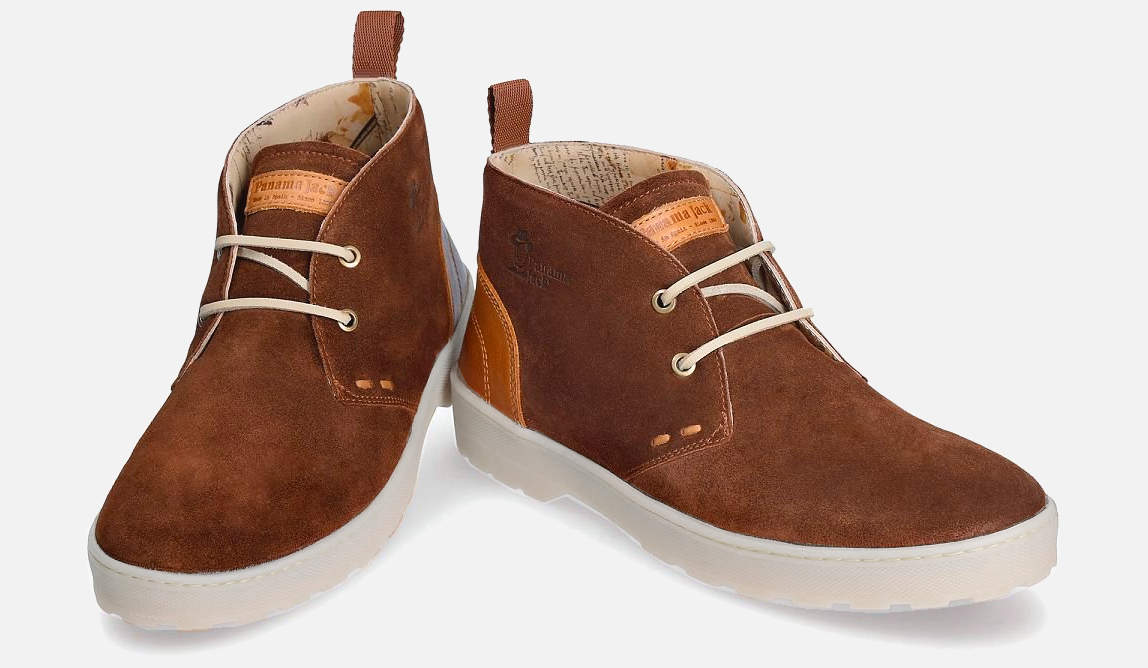 Additional description
Originally designed for timber workers, used by the soldiers in the war trenches and worn during hiking trips on cold weather, the boot is one of the types of shoes every man needs to own. Boots are durable, made for tough conditions and designed to keep your feet warm and dry. Luxury Panama Jack Michel Suede Boots are made from high quality materials and can be worn both on a hiking trip and during a long walk in the urban jungle. 
Boots are one of the essential items in a man's outfit and they need to have two main features: comfort and style. Panama Jack is dedicated to manufacturing durable boots which can serve both of these goals. All their boots are made from high quality leather in order to provide maximum comfort. At the same time, their models feature a modern, trendy look that matches a modern man's lifestyle. Despite the name Panama, their footwear is made in Spain, from genuine leather. The company caters to men all around the world who want to invest in a durable pair of boots which can accompany them in all their adventures without giving up on style. 
Panama Jack Michel Suede Boots are made from velour cuero bark brown suede leather, sporting a classic look. This makes them perfect for wearing them during a weekend in the Great Outdoors and for matching them with a casual smart suit. The boots feature a lace up style with round toe and contrast tan leather rear. The outer sole is made from durable rubber in commando style, while the insole is made from leather lined with padded leather and built in arch support. The Panama Jack logo is embossed on the tongue and on the sides of the boots. 
These boots are versatile enough to be worn in a multitude of situations, as they can be dressed up or down. The high quality leather allows your feet to breathe, while keeping you warm so you can wear your favorite boot during cold spring and autumn months, until the winter kicks in. You can wear the boots with jeans and a t-shirt on a casual day out. You can also match them with pants and a shirt for a casual-smart outfit or opt for a sportier look by wearing boots with jeans and a suit or a blazer. 
Suede boots are great because they are fashionable and comfortable, but you need to know how to care for them. To keep your Panama Jack Michel Suede Boots in top shape you need to remove any dirt from by wiping them with a shoe brush on regular basis. To avoid stains you should avoid wearing your boots on heavy rain or apply a special waterproofing spray on them before the first use.
A high quality pair of boots like the Panama Jack Michel Suede is guaranteed to last many years to come and provide you with comfort and style, so you can impress any time you enter the room.