Panama Jack
Panama Jack Julia Womens Cork Flower Leather Sandals
Enjoy the new season in style with the multi-color Julia wedge sandal by Panama Jack. This elegant ladies sandal feature a high-quality leather upper, a genuine cork sole, and a durable rubber sole that is non-slip for a firm yet comfortable fit.
The upper part has a stunning floral print and is enforced with a leather lining for durability. The lower strap has subtle Panama Jack branding.
The insole is anatomically formed, providing maximum support as you walk.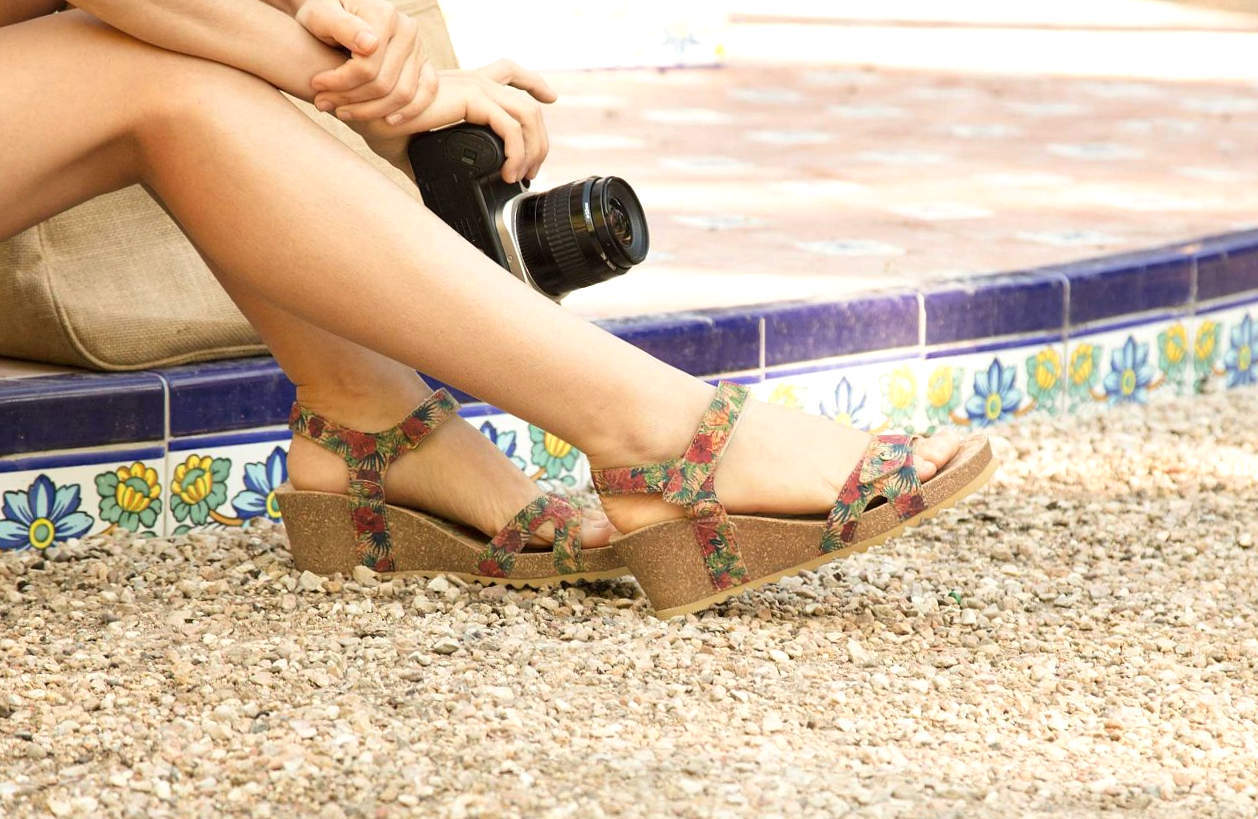 Additional description
First impressions matter, and it's no secret that one of the first thing people take notice of when meeting you is your footwear.
With the Panama Jack Julia women's cork flower leather sandal, you sure will be sure to make a strong first impression whilst feeling confident and sunny. Comfortable as well as lightweight and stylish, this ladies sandal is perfect for the warmer months.
You will love how the insole is anatomically made from natural cork to prevent you from stressing your heel. The Velcro fastener has a soft leather lining which ensures that the ladies sandals fit you nicely. The floral upper part and straps add flair to wedge sandal making it attractive to look at. The sole unit is made of cork and coated with a rubber bottom which makes it light and easy on your foot. It also adds to the shoe's durability since genuine rubber does not wear easily.
Made by the famous Spanish footwear giant Panama Jack, this wedge is one of the unique and fashionable Julia sandals. Panama Jack has been in the shoemaking industry for 30 years now, and their high-quality designer shoes are a testimony to the years of experience. The brand speaks style and sophistication while catering for all weather types and personalities.
This strong and protective sandal is perfect for a date, dinner out or an evening stroll at the park. It is lightweight and won't add unnecessary stress to your foot after a long day. If you're going out on a date, pair this ladies sandal with your favorite sundress, some gold accessories and a sun hat. You can also pair it with casual trousers or chinos, a sunny lightweight blouse and your snazziest pair of sunglasses for the perfect summer outfit.