Tamaris
Tamaris Black Leather Ladies Designer Zip Boots
Give your everyday wardrobe a boost with this sophisticated black leather zip boot by Tamaris. Measuring at 40cm in height, this stunning ladies zip boot features a plain rounded toe, prominent and eye catching side buckle, and a full length zip for easy wear. Additionally, the Tamaris ladies boot benefits from patented comfort technology that guarantees long lasting support throughout the day. 

Pair with skinny dark denim jeans and a cosy jumper, or black tights or leggings under a stylish wrap dress for work.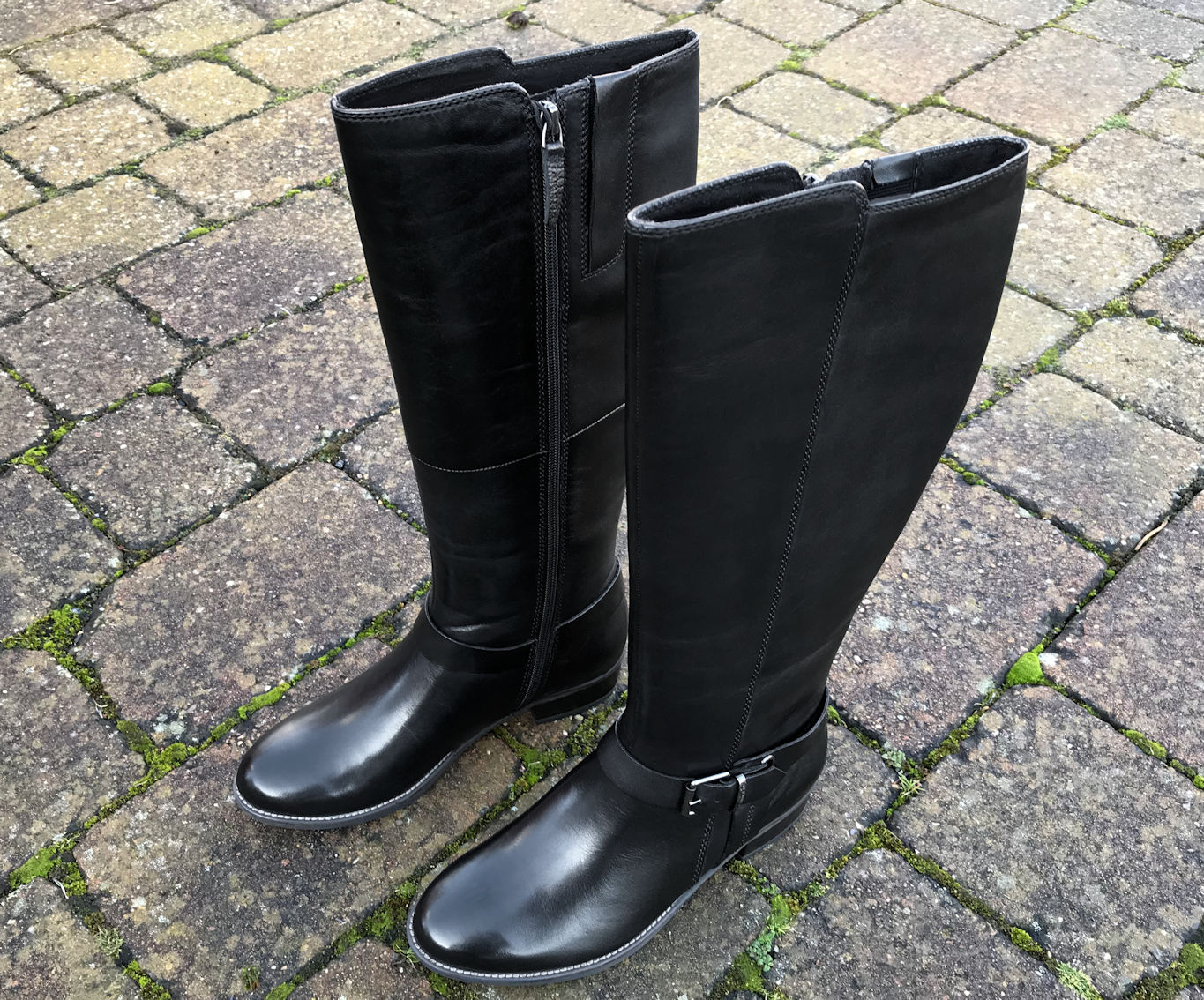 Additional description
If you're looking for a gorgeous and versatile black boot that can be worn in a work or casual setting, look no further than the black leather zip boot by Tamaris.
Respected for their dedication to classic styles and modern femininity, Tamaris are a brand that have gained well deserved international attention. Founded in 1967, Tamaris continues to be influenced by European styling, while also keeping a focus on comfort, support and guaranteed longevity. So, if you've had some bad luck with broken heels or split soles in the past, don't worry; Tamaris boots are made to last and will be adding glam to your outfits for many years to come.
The black leather Tamaris zip boot for ladies measures at 40cm in height, which is ideal for pairing with either jeans or dresses. It has a simple round toe which prevents any unwanted pinching as you walk, and a long size zip for easy removal at the end of a long day. What's also particularly fetching about this ladies boot is its pretty silver side buckle, which would compliment a black leather belt with a silver buckle if you enjoy paying attention to small details.
But what really makes this ladies boot stand out from any other is its patented Tamaris shock absorbing heel technology. This means that as you walk, the boot absorbs the shock from impact by up to 50%. The result? Happier feet and fewer leg and knee aches. As you would expect from a black boot of this caliber, it has a durable non slip rubber sole which will help to keep your foot supported, as well as soft interior lining and a padded footbed. If wearing in the workplace, you can pair this timeless boot with a wrap around dress, or a smart blouse and black knee length skirt. For a trendy weekend look, team it up with denim jeans, a smart long sleeved shirt and a leather jacket.