Panama Jack
Panama Jack Tuscani B11 Ice Fur Lined Ladies Boots
Eye-catching and unique, this new season Tuscani ice lace up boots for ladies by Panama Jack features everything you could possibly want in an outdoor winter boot.
With its imitation fur lining, high quality nubuck leather exterior with a suede side panel and fur collar, this ladies ankle boot will keep your foot snug and warm no matter the weather.
Perfect for pairing with slim fit blue jeans and a long oversized winter jumper and fur hat.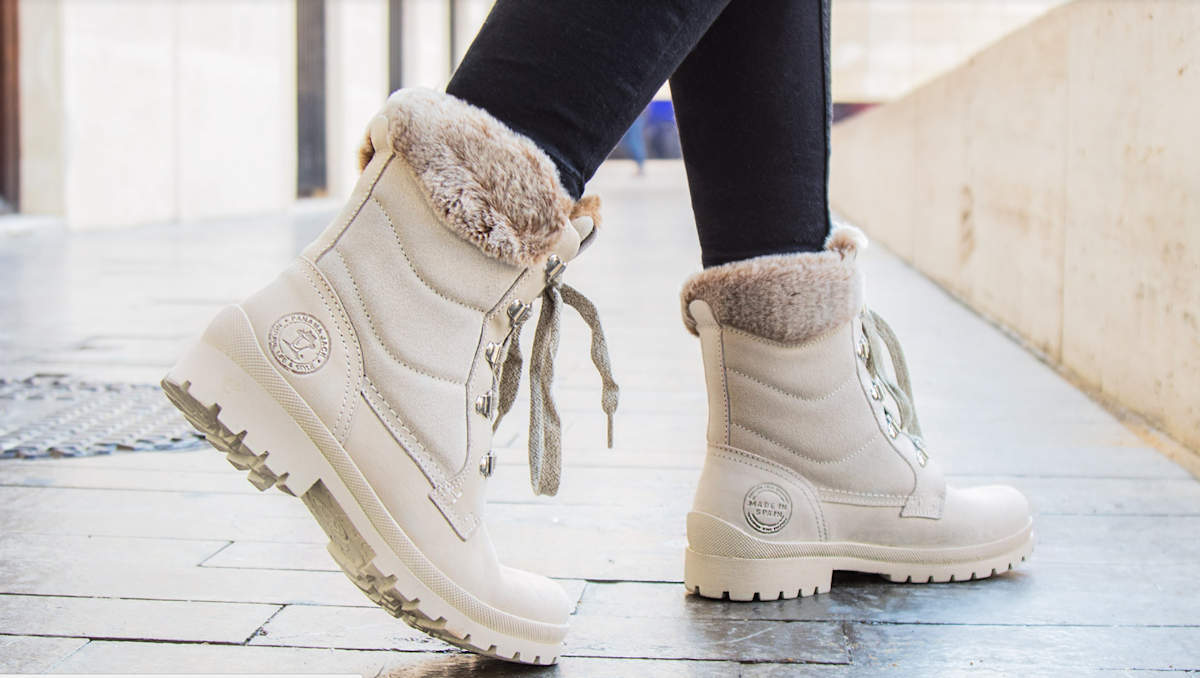 Additional description
Stand out and be noticed this Winter with this gorgeous, ice-coloured lace up winter boot by Panama Jack. Created with comfort in mind, this outdoors ladies boot offers everything you could ask for when shopping for a reliable, sturdy and stylish ankle boot.
Panama Jack are a brand that care about your identity. Each design is crafted with individuality of the wearer in mind, and this gorgeous Tuscani B11 boot is no exception. Made from high quality nubuck leather in a unique ice colouring, this outdoor boot features imitation fur lining that will help keep your foot toasty no matter how bitterly cold it is.
There's also a robust 5 eyelet lacing system supporting ice coloured laces which blend beautifully with the boot's leather exterior. The sole of this boot is hard wearing and durable, promising grip and longevity no matter how active your lifestyle is. So, even if you decide to take a stroll in the snow on a frosty January afternoon, this boot will not let you down.
Even though the fur lining continues throughout the interior of the boot, we recommend you choose your normal shoe size as this has been taken into account during construction.
This boot is eye-catching to say the least, and we think it deserves all the limelight it can get. Therefore, we recommend pairing it with dark blue contrast denim jeans that tuck into the top of the boot, a white sparkly oversized winter jumper and white ear muffs and winter hat for when its particularly cold outside. Alternatively, you could pair with black or burgundy leggings, a woollen knee length skater dress and white cardigan. This boot is expected to sell out quickly, so don't hesitate in grabbing yourself a pair today!