Tamaris
Black Napa Leather Tamaris Heeled Womens Chelsea Boots
A new design for this season, this slip on Chelsea boot by Tamaris is made in high quality supple black napa leather. It features an elegant round toe and matching twin elastic gussets for the perfect fit.
The heel is slightly higher at two inches, and the black, durable rubber sole is non-slip. The boot is fully lined throughout with breathable fabric, and all day comfort is guaranteed with a padded leather insole.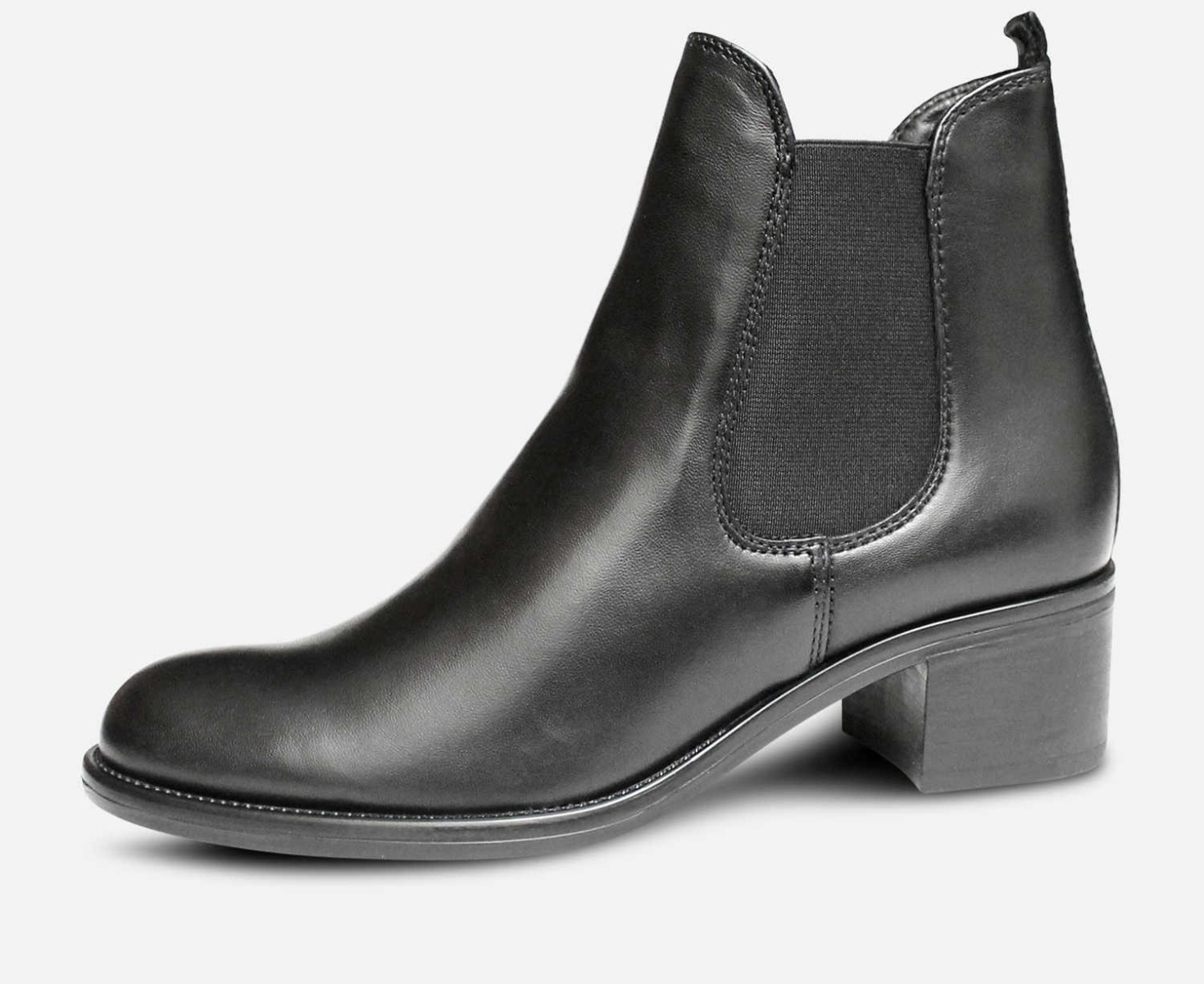 Additional description
There's nothing nicer than treating yourself to new boots for the new season, and this Chelsea boot by Tamaris makes the perfect addition to your collection. Made in high quality black napa leather, this boot is one you'll want to wear again and again. The leather truly shines, whilst the delicate stitching reflects its sophistication. With its slightly higher two inch heel, the boot is a statement piece of footwear that will leave you feeling confident and empowered.
The Chelsea boot has a long history dating back to the Victorian era. Queen Victoria's Shoemaker claimed that she walked in her Chelsea boots every day, and the boot later became popular for both walking and horse riding. In the 1950s and 60s, the Chelsea boot was made famous by The Beatles and the Rolling Stones. It has since been redesigned in a number of ways, making it an incredibly versatile wardrobe essential.
With a durable rubber sole that is non-slip, you won't need to worry about changes in the weather, and the padded leather insole ensures all day comfort for busy days on your feet. The rear pull tab and twin elastic gussets allow the boot to be pulled on or off quickly. The beauty of this boot is in its simple elegance, and the black colour selection across all aspects of the boot makes it ideal for both smart and casual occasions.
Styling with this Chelsea boot couldn't be simpler. From skirts to skinny jeans, the boot can be dressed up or down depending on the occasion. Pair with black, opaque tights and your favourite dress for work events, or pop the boot on with a chunky knit jumper and denim jeans for weekend brunch with friends. This is a boot you won't want to be without this season.