Tamaris
Tamaris Premium Round Toe Heeled Chelsea Boot in Brown
A new design for this season, this Chelsea boot by Tamaris shoes is an elegant round toe slip on. Made in high quality hand burnished brown leather, it is complemented by a dark brown, non-slip, durable rubber sole.
The heel is slightly higher at 2 inches, whilst dark brown twin elastic gussets ensure the perfect fit. It is fully lined in breathable fabric and features a padded leather insole.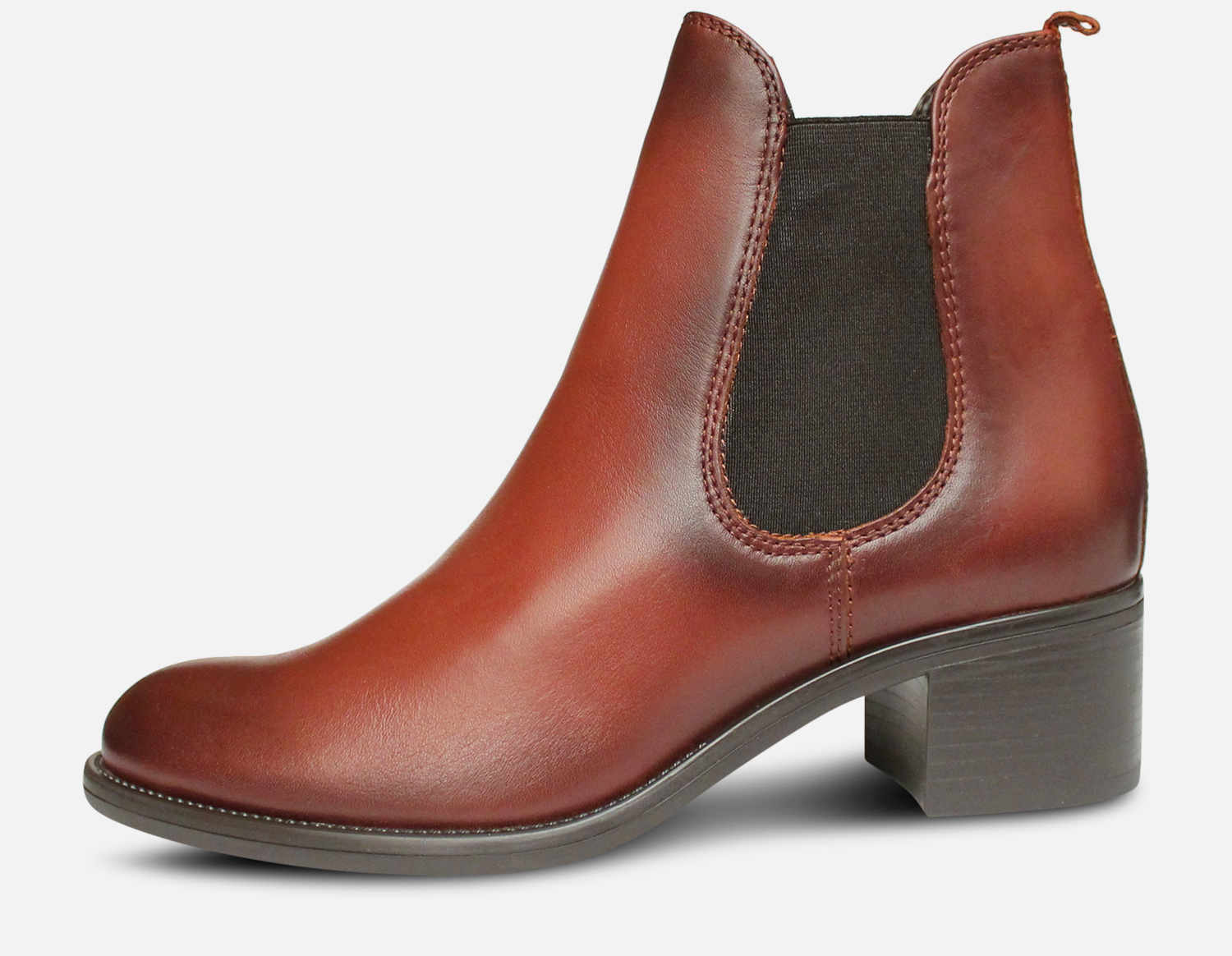 Additional description
This elegant round toe slip on Chelsea boot by Tamaris shoes is an absolute must for your wardrobe this season. The hand burnished brown leather is of such high quality that it shines. It is complemented by twin dark brown elastic gussets to ensure comfort and style. The boot's simplicity is part of its sophistication, and its exquisite stitching is all that is needed to make this a statement boot that you'll wear again and again.
The Chelsea boot has a rich history, and its design is credited to Queen Victoria's shoemaker. He claimed that the Queen walked in them every day, showing the value she attached to his invention. The boot became popular for walking and horse riding and has similarities with the jodhpur boot worn today. In the 1950s and 60s, the Chelsea boot became iconic when it was worn by The Beatles, who were often seen wearing this style of boot with a slightly higher heel.
The dark brown rubber sole of this Tamaris boot is the perfect partner for the brown leather. Its durability means that the boot will last for years to come, whilst the non-slip sole offers reassurance for wear on all surfaces. The slightly higher heel allows you to stand tall, adding a touch of glamour to the boot. It features a matching leather pull tab to the rear to ensure the boot is easy to put on and remove.
This boot is the perfect addition to all wardrobes as it pairs well with blue denim jeans, or tights and skirts. The boot can be styled with finely knitted jumpers or your favourite Breton striped top. It can be dressed down for weekend shopping trips or worn with a favourite dress for dinner at an exclusive restaurant.