Panama Jack
Gore Tex Panama Jack Brown Waxy Waterproof Boots
Panama Amur Gore Tex Ankle Boot in Napa Grass - Made from robust, water resistant brown waxy leather, this relaxed casual boot by Panama Jack is ideal for any adventurer at heart.
It features a comfortable and supportive padded collar which supports the ankle, as well as a strong four eyelet lacing system with gold eyelets and a durable cleated rubber sole. 

Pair with your weekend jeans and a checked shirt for the perfect outdoorsy look. Available in a chestnut brown option.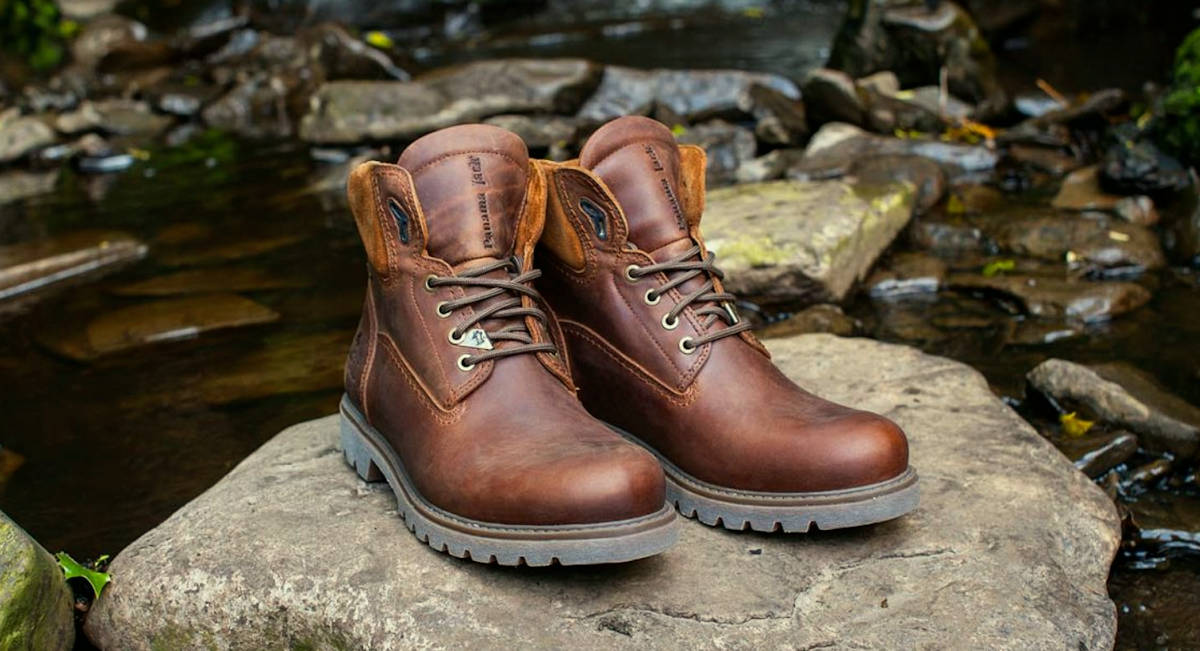 Additional description
Whether you're scaling a cliff top or taking your spaniel for an early morning walk through the woods, the Panama Jack waxy brown leather boots are for you. A fantastic all-round boot, you can wear this whatever the weather and feel supported and comfortable for hours on end.
Panama Jack have spent the past thirty years building their brand to become one of the leading innovators of men's outdoor footwear. Each shoe or boot is manufactured to last a lifetime and provide the reliability you deserve. Furthermore, Panama Jack take the latest trends and styles and incorporate these into each design to ensure you not only feel great, but look fantastic too. The on-trend Gore Tex brown boot fully Gore Tex lined, which means that it'll protect you from water and keep the boot in excellent condition even if it comes into contact with wet conditions. The interior is also leather lined for durability and comfort.
The men's ankle boot features a four golden eyelet lacing system which supports hard wearing laces. You can adjust these laces to fit the shape of your foot, leaving them open at the top or closed, depending on your preference. On the second eyelet from the bottom you'll notice subtle Panama Jack branding, as well as on the comfortable padded brown tongue. The sole is made from cleated cemented rubber, allowing you to venture over uneven terrains with ease. Thanks to the robust design, you'll notice the sole doesn't break or split after a few uses.
Brown is a highly versatile colour, so we think this men's outdoor ankle boot works brilliantly with a contrasting blue pair of jeans. You might want to pick jeans that fit nicely over the top of the boot, to really show off its features. It can also be paired with brown cargo trousers and a woolly winter jumper.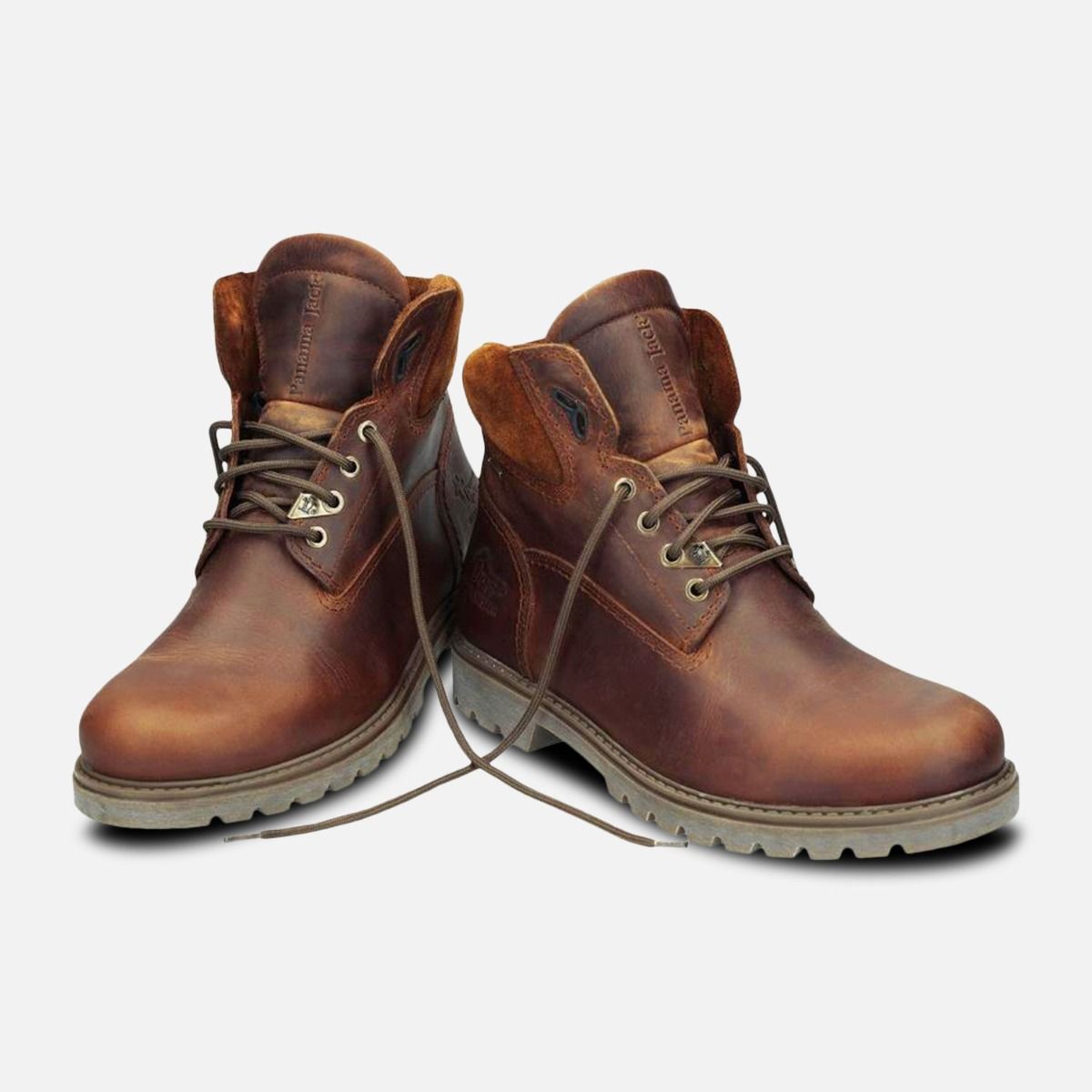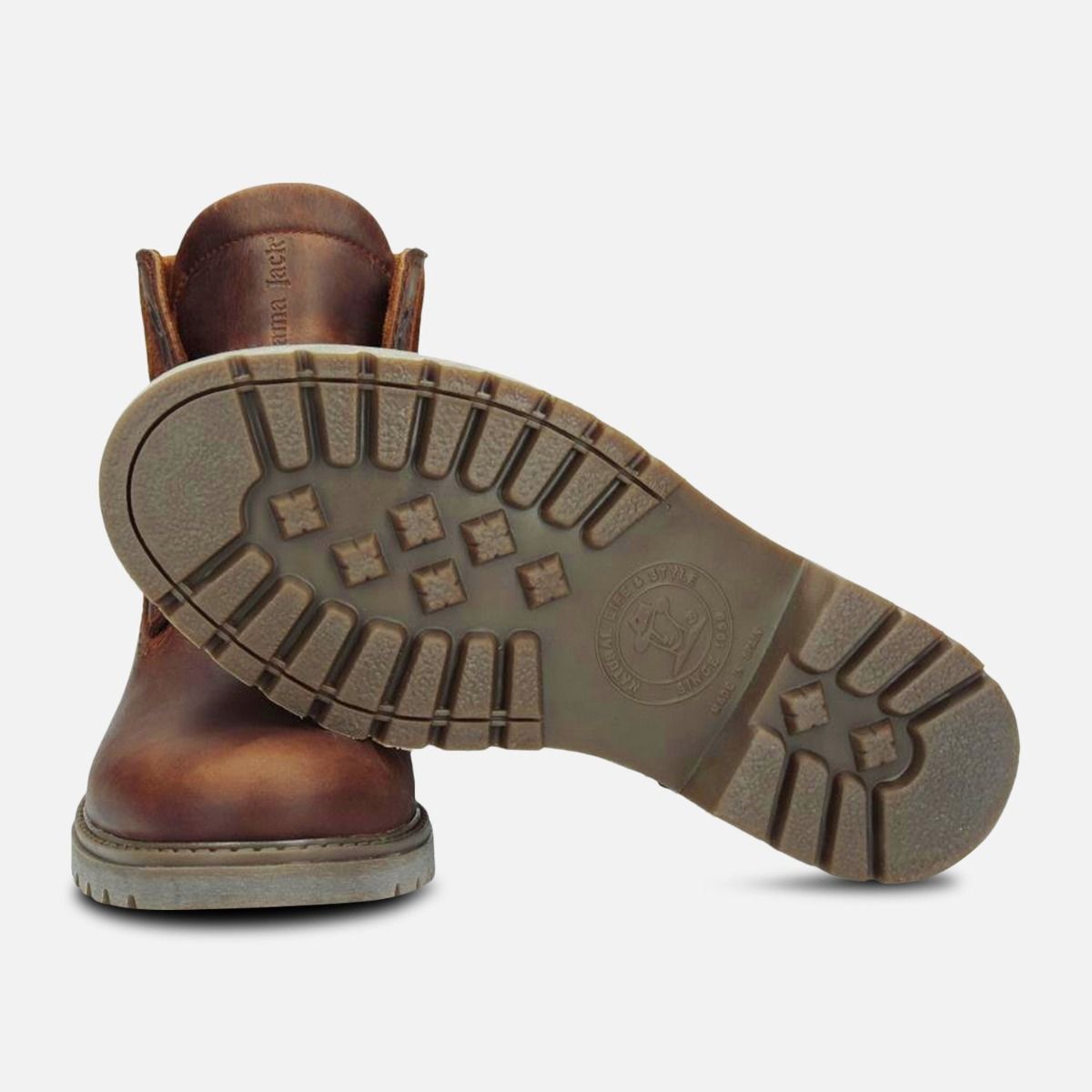 Customer Reviews
One of my favourites

Received my second pair of Panama Jack's from Arthur Knight and felt the need to express my opinions on them! These boots are indeed genuinely waterproof - I walk my dog come rain or shine and have never had a wet sock. They're basically wellies!

Found the fitting to be spot on. Didn't need to go up a size. Spoke with a lady called Sharon at Arthur Knight and she was extremely pleasant and informative. I highly recommend this company.