Panama Jack
Gore Tex Panama Jack Chestnut Waterproof Boots
Panama Jack Amur Gore Tex in Chestnut - Robust, weather resistant and incredibly smart, this chestnut brown leather boot by Panama Jack is a relaxed casual men's boot that's perfectly at home in extreme climates.
So whether you're walking the dog or hiking through the woods, you can feel supported, comfortable and on-trend thanks to the boot's innovative design, high quality materials, padded collar and durable cleated rubber sole. 

Also available in bark brown. In stock for fast worldwide delivery.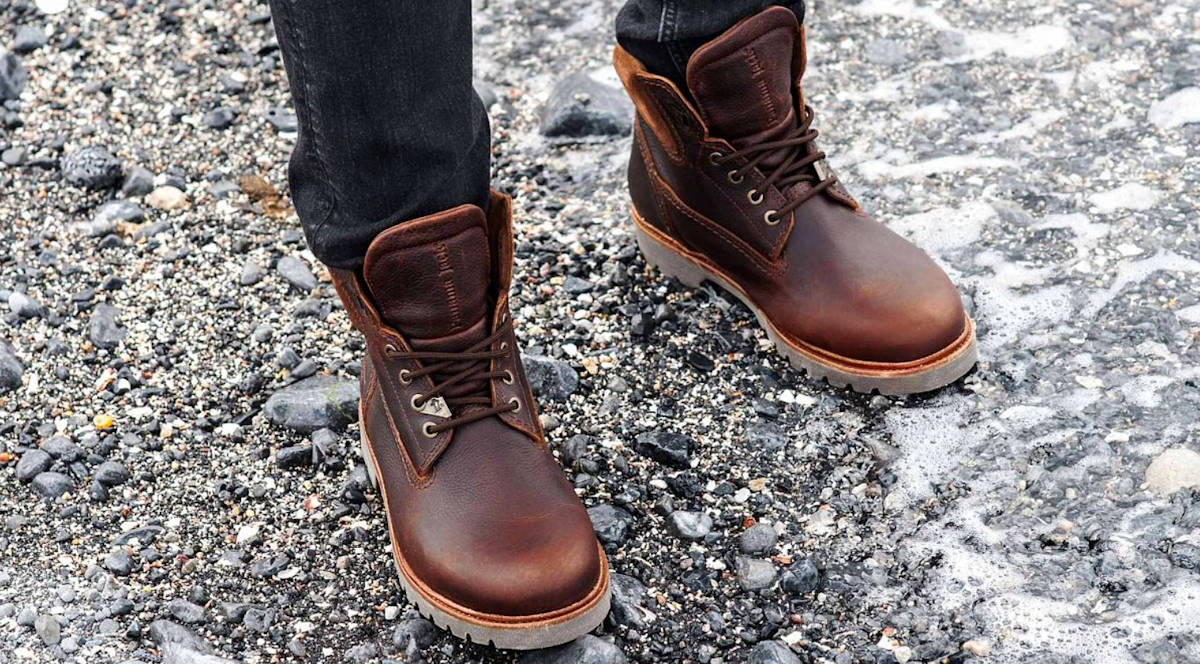 Additional description
Tired of your old soggy boots? Treat yourself to this smart and highly durable lace up brown boot by Panama Jack. Panama Jack are a brand that, over the past three decades, have remained committed to bringing you high quality outdoor footwear that stands up to the elements without compromising on style.
The innovative Gore Tex chestnut boot is not only very nicely presented, but incredibly sophisticated too. So that you can feel confident walking in any weather type, the boot is fully Gore Tex lined, meaning it's waterproof and won't leak water, even on the longest hikes. It's also made from the best quality chestnut leather, and comes with interior leather lining also.
The cemented rubber cleated sole is extremely hard wearing and allows you to walk over rocky terrain without discomfort. You'll also notice that this boot features a branded tongue and brown suede padded top collar for great ankle support.   
There's a 4 gold eyelet lacing system that holds strong laces, and also features subtle Panama Jack gold branding on the second eyelet from the bottom. The laces are durable and made to last, and can be tucked into the boot or left on the outside. What makes this outdoor boot particularly appealing is that it can also be worn as a relaxed day boot and is perfect for wearing while running errands and spending time in the garden.
Due to the rich chestnut brown colour, we recommend pairing this boot with dark blue denim jeans that tuck neatly around the top of the boot. It works well with checked shirts and suede brown jackets, or a grandad jumper for casual weekends around the house. For additional detail, wear a chestnut brown leather belt or brown leather gloves. We also stock this boot in dark brown. Worldwide shipping available.