Panama Jack
Mr Panama Jack Black Waxy Waterproof Havana Joe Chukka Boots
Bota Panama Ankle Boots in Black Napa - Enjoy optimal comfort and snugness while walking around town in this men's Panama Jack Black Chukka Boot. It's not only smart and stylish, but features hardwearing interior leather lining and a commando rubber sole for exceptional grip and durability. 

Therefore, whether you commute through the uneven city streets or fancy yourself to be more of a farmer-Joe-type, this men's ankle boot will not disappoint. Also available in dark brown, mid brown and vintage napa.

To watch a YouTube video reviewing this style, click here: Panama Jack Review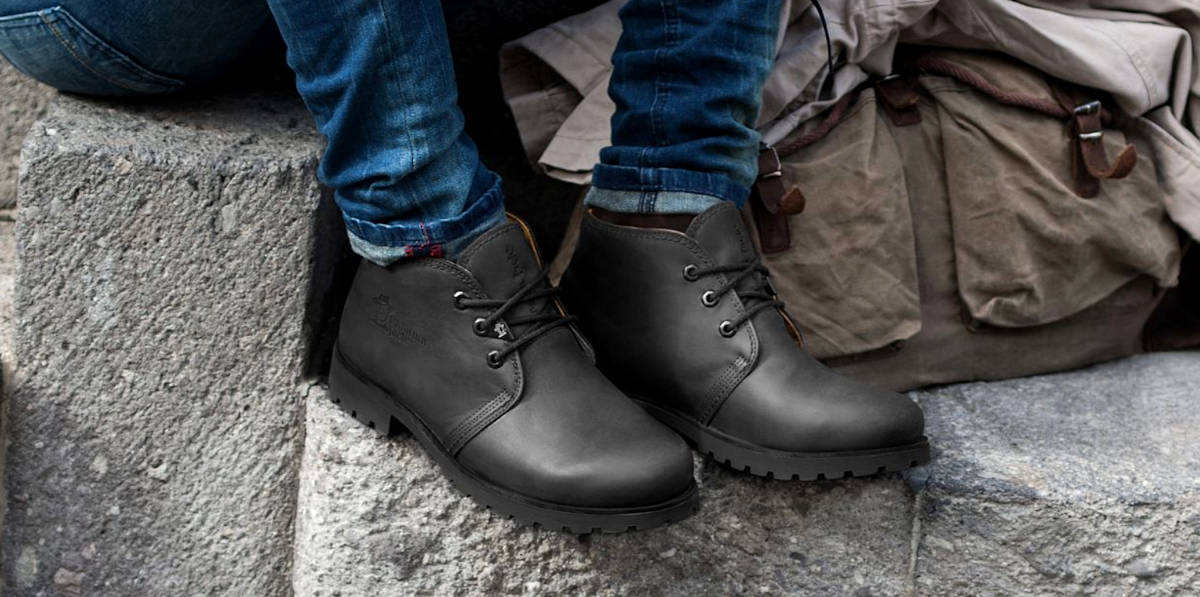 Additional description
Are you the 'outdoorsy type'? If so, the Panama Jack black men's Chukka is for you. Not only does it look great with jeans, but is made from black waxed leather which holds up to the elements, including rain and puddles.
Panama Jack made their first pair of shoes in 1989 and have been pioneering new looks in men's footwear ever since. They manufacture their shoes with love and care, taking interest in every element of the boot so that it is super comfortable and very stylish.
The Chukka itself is thought to have its roots in the game of Polo, although other schools of thought lean towards the word Chukka originating from the Indian word "Chukkar", which means "to take a leisurely walk". This men's ankle boot features a branded tongue with eyelet trim, which lends it a tasteful amount of detail. The eyelets themselves are hexagonal, and support sturdy laces that will last the test of time.
As for durability, you can certainly expect this men's Chukka to cope in many terrains and weather conditions year after year. The hardwearing waxy leather holds up under rainfall and won't mind if you trek through a few puddles while walking the dog. This is due to the high quality stitched commando rubber sole and leather interior lining.
Given the boots links to polo, it's not uncommon to see a few Royals wearing this style. In fact, Prince Harry is often pictured in a pair of black Chukkas with a casual black polo shirt and jeans. If this outfit doesn't take your fancy, then you could always copy David Beckham's Chukka look. He dresses the boots up somewhat with smart slim fit jeans, a collared shirt and knee length, double breasted charcoal coat.
Also available in dark brown, mid brown and vintage napa.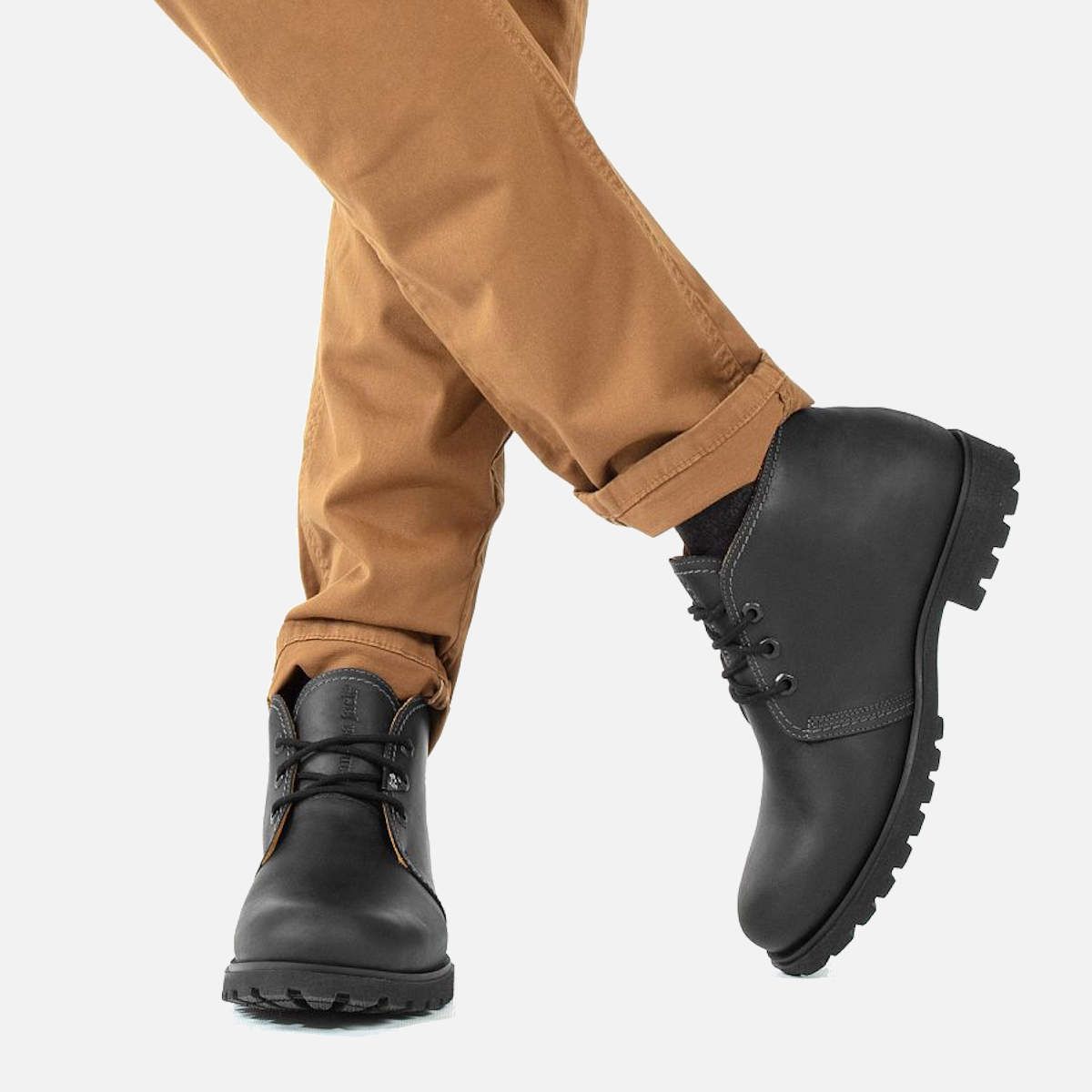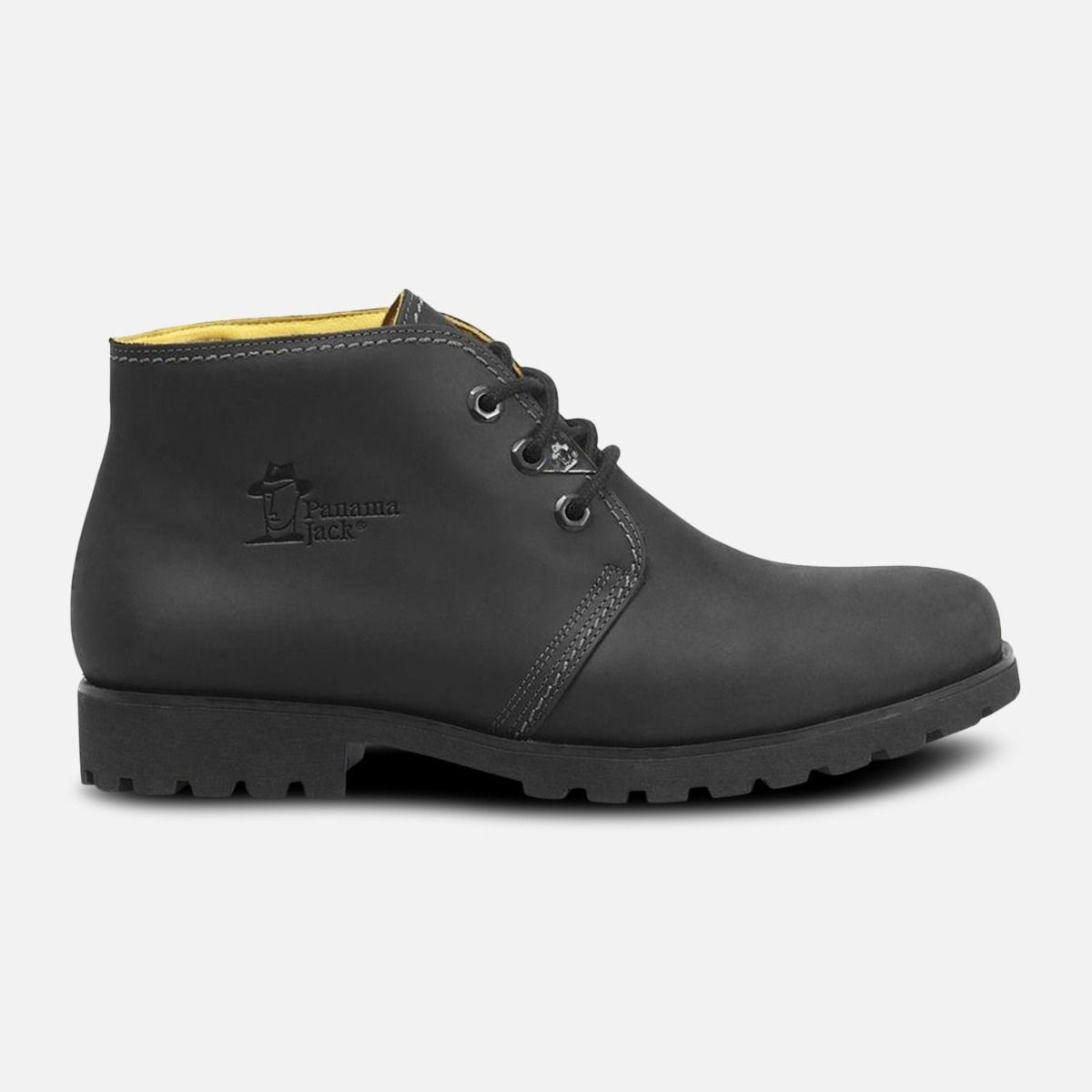 Customer Reviews
Good product

Well made and does the job. Worn Panama for around 5 years now and find each pair lasts at least a couple years. For the money, there's not much that can beat it.

First time buying from Arthur Knight and found them very easy to deal with.