Panama Jack
Mr Panama Jack Mid Brown Bark Havana Joe Boots
Grab yourself a pair of waterproof 'Mr. Panama Jack' boots in napa cuero bark brown leather and enjoy optimal comfort and support where-ever you go. Made from the highest quality material with an exceptionally durable commando rubber sole, you can expect to wear this men's boot for many years to come. 

This boot is particularly fetching when teamed up with a pair of straight legged jeans and a checked shirt and can be worn throughout the year.

To watch a YouTube video reviewing this style, click here: Panama Jack Review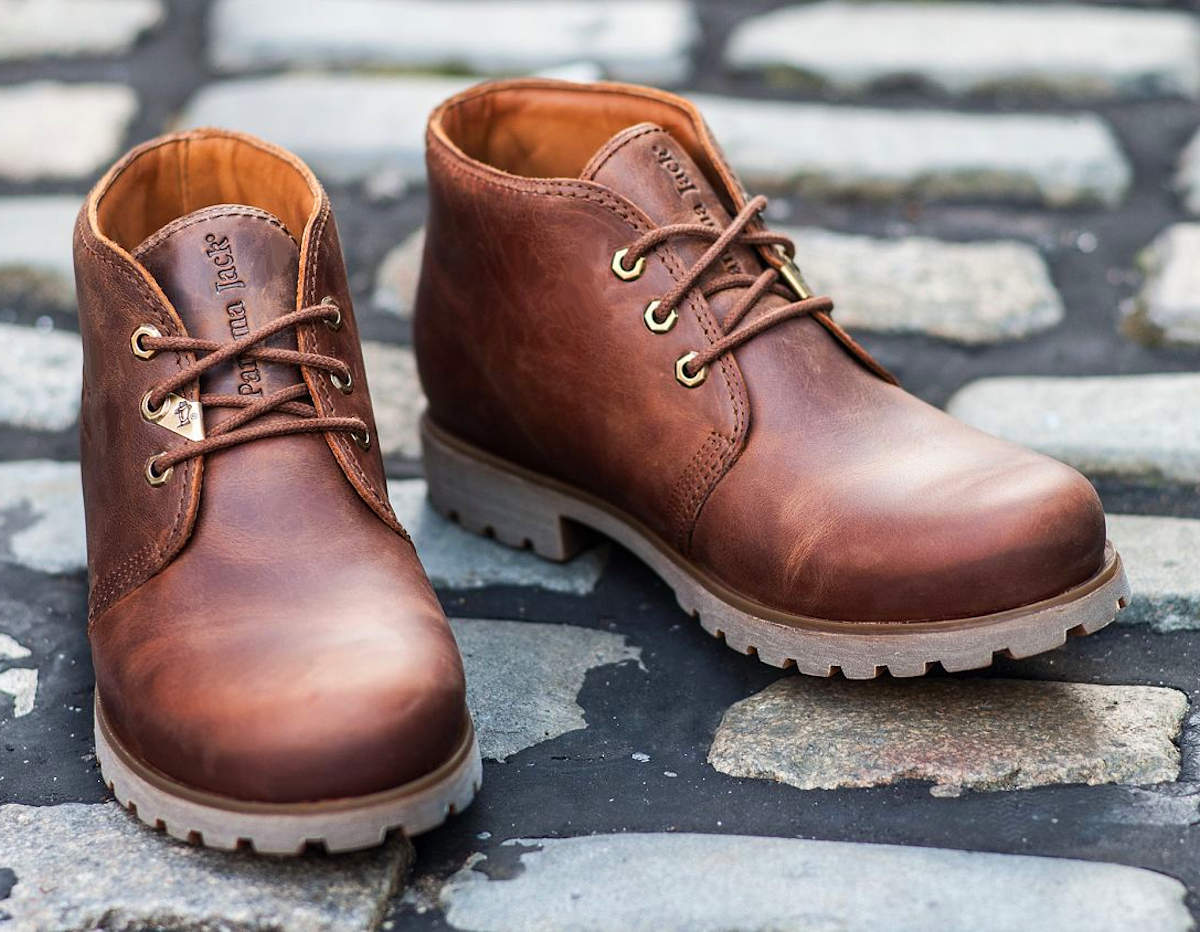 Additional description
When it comes to smart casual weekend fashion, you need a boot that is both stylish and robust – especially if you're the kind of guy who likes to get out and about. What makes Panama Jack unique is that they design shoes and boots that are ideal for adventurers like you. Using only the highest quality materials and manufacturing processes, Panama Jack create men's boots that are hard wearing, supportive and timeless in their appearance.
The Mr. Panama Jack' boot in napa cuero bark brown leather is a modern, smart and minimalist boot that compliments a range of outdoor outfits. Hand made using only the highest quality material, this men's leather boot features a 3 eyelet lacing system with long lasting hand waxed laces, as well as a clean and simple rounded toe and subtle branding on both the tongue and the side.
The colour is rich and deep, and works beautifully with denim jeans, where as the commando rubber stitched sole adds a nice visual contrast while guaranteeing longevity and durability. As you would expect from a boot of this quality, it comes with interior leather lining and a padded insole for maximum support.
Due to the simplistic yet sophisticated design of this men's Panama Jack boot, we recommend teaming it up with slim fit denim jeans, a rolled sleeve checked shirt and padded jacket. The reason we suggest jeans should be slim fit is because you'll be able to tuck them in to the top of the boot, creating a clean and polished look. This boot is built for the outdoors, so feel free to wear it whether you're walking the dog or hiking the hilltops with friends. Given its waterproof material, you won't even need to dodge the puddles!
Also available in vintage napa, dark brown and black. 
Customer Reviews
My boyfriend loves them

My partner loves his PJ's and we ordered this from Arthur Knight after watching the YouTube video about them. I'm really glad I did as they look fantastic and he says they are super comfortable. Came nicely boxed and made an ideal gift. No complaints what so ever x