Panama Jack
Mr Panama Jack Waterproof Havana Joe Boots in Vintage Napa
The Panama Jack Havana Joe Boot in Vintage Napa is a stylish and comfortable men's Chukka Boot with both durability and class. It features a commando rubber sole for exceptional grip as well as interior leather lining so that no matter how much of an adventurer you are, this boot is sure to stand up to the elements.

There's also sophisticated eyelet trim and a branded tongue, lending additional detail. Also available in dark brown, mid brown and black.
To watch a YouTube video reviewing this style, click here: Panama Jack Review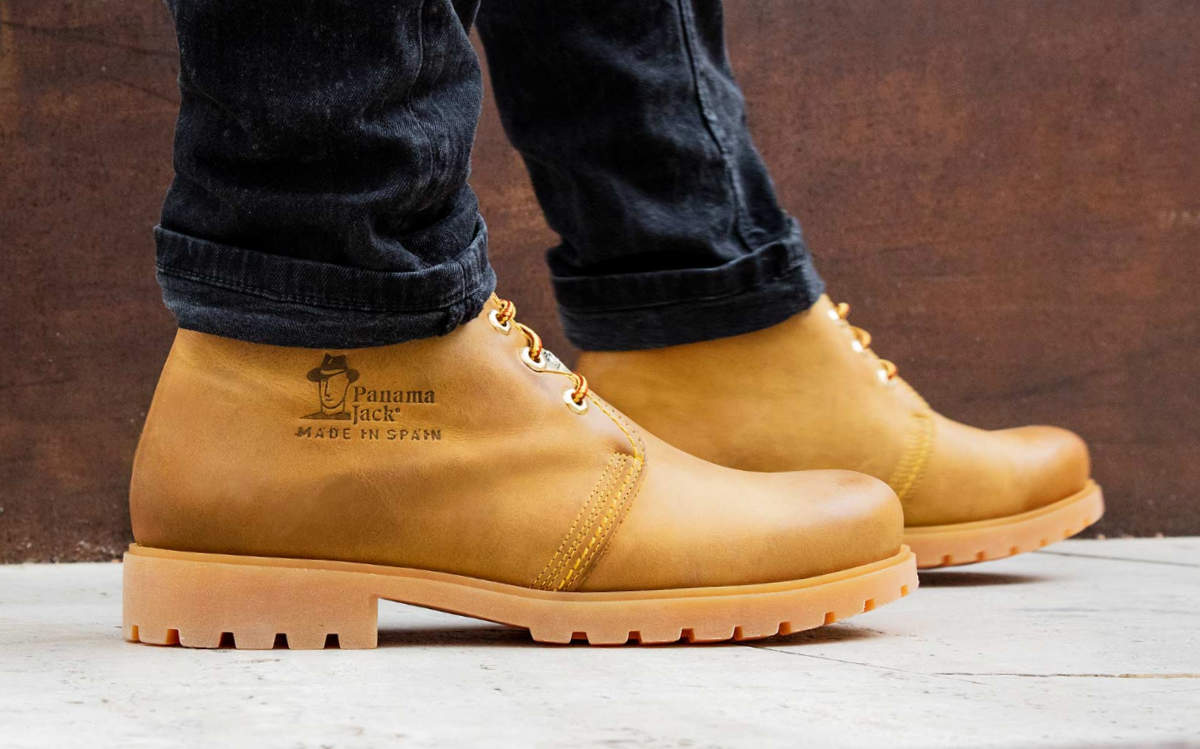 Additional description
If you're a man that owns a lot of denim, then this stylish and elegant Panama Jack Havana Joe Boot in Vintage Napa is for you. Not only is this men's chukka boot able to endure pretty much any outdoor weather, it also looks fantastic with a pair of denim jeans and a casual checked shirt. Panama Jack are a relatively modern company in comparison to many other shoe manufacturers. They established in 1989 and believe in designing men's shoes that are unique and high quality.
The Chukka itself is a classic boot and most likely has roots in the game of Polo (with a chukka being a period of play within the game). Given this theory, chukkas are commonly seen on the feet of both Prince William & Harry, both of whom have been known to enjoy the occasional game of polo themselves. Another possible origin is that it comes from the Indian word "Chukkar", which translates as "to take a leisurely walk".
The Panama Jack Havana Joe Chukka Boot brings together classic style with a modern, trendy twist. It features a 3-eyelet lacing system with hexagonal eyelet trim and chunky, hardwearing caramel coloured laces which not only creates a stylish look but means you can adjust the fit to be as loose or snug as you like. The waxy leather exterior combined with the stitched commando rubber sole ensure longevity and durability. Therefore, whether you're heading out for a long walk with your golden retriever, or fancy a stomp around the city streets, this Chukka boot will remain comfortable and supportive for the entirety of the day. And given the fact that this boot is waterproof, you won't need to dodge the puddles either.
This sophisticated men's Chukka is also available in grey, black and dark brown.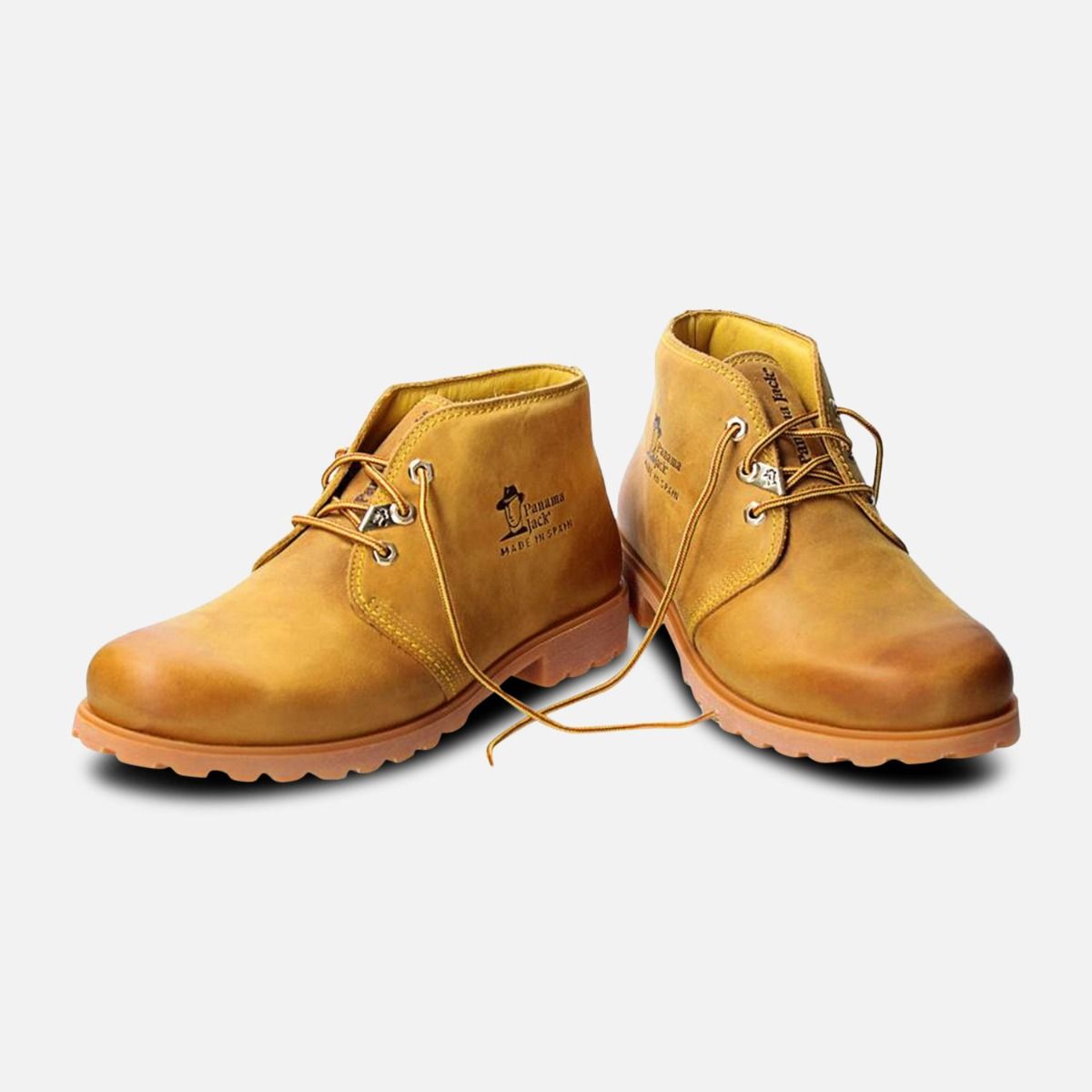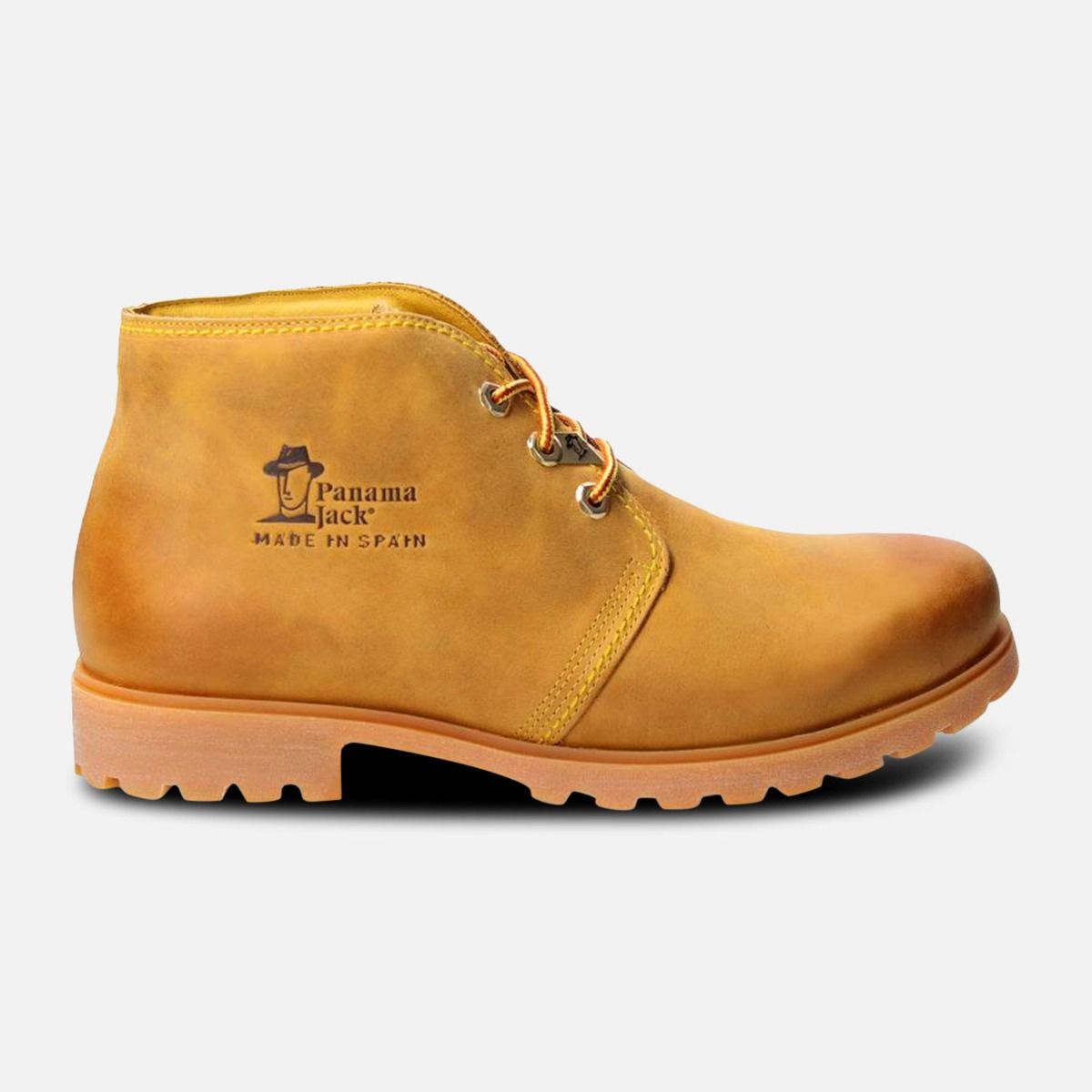 Customer Reviews
Lovely pair of walking boots

I bought these boots for my son and he loves them. The box arrived a little worse for wear but the boots are quite sturdy boots so I suppose the cardboard got bashed in transit. I'd have no hesitation buying the other colours once these golden yellow ones eventually wear out.