Panama Jack
Mr Panama Jack Dark Brown Waxy Waterproof Havana Joe Boots
If you're looking for a reliable and stylish boot that you can wear in all weather conditions, then the Mr. Panama Jack waxy waterproof Havana Joe boot is for you. 

Constructed from rich, dark brown nubuck leather with hexagonal eyelets and dark brown hand waxed laces, this highly versatile men's boot is both hard wearing and visually pleasing, especially when teamed up with a smart pair of denim jeans. 

Also available in three other styles.

To watch a YouTube video reviewing this style, click here: Panama Jack Review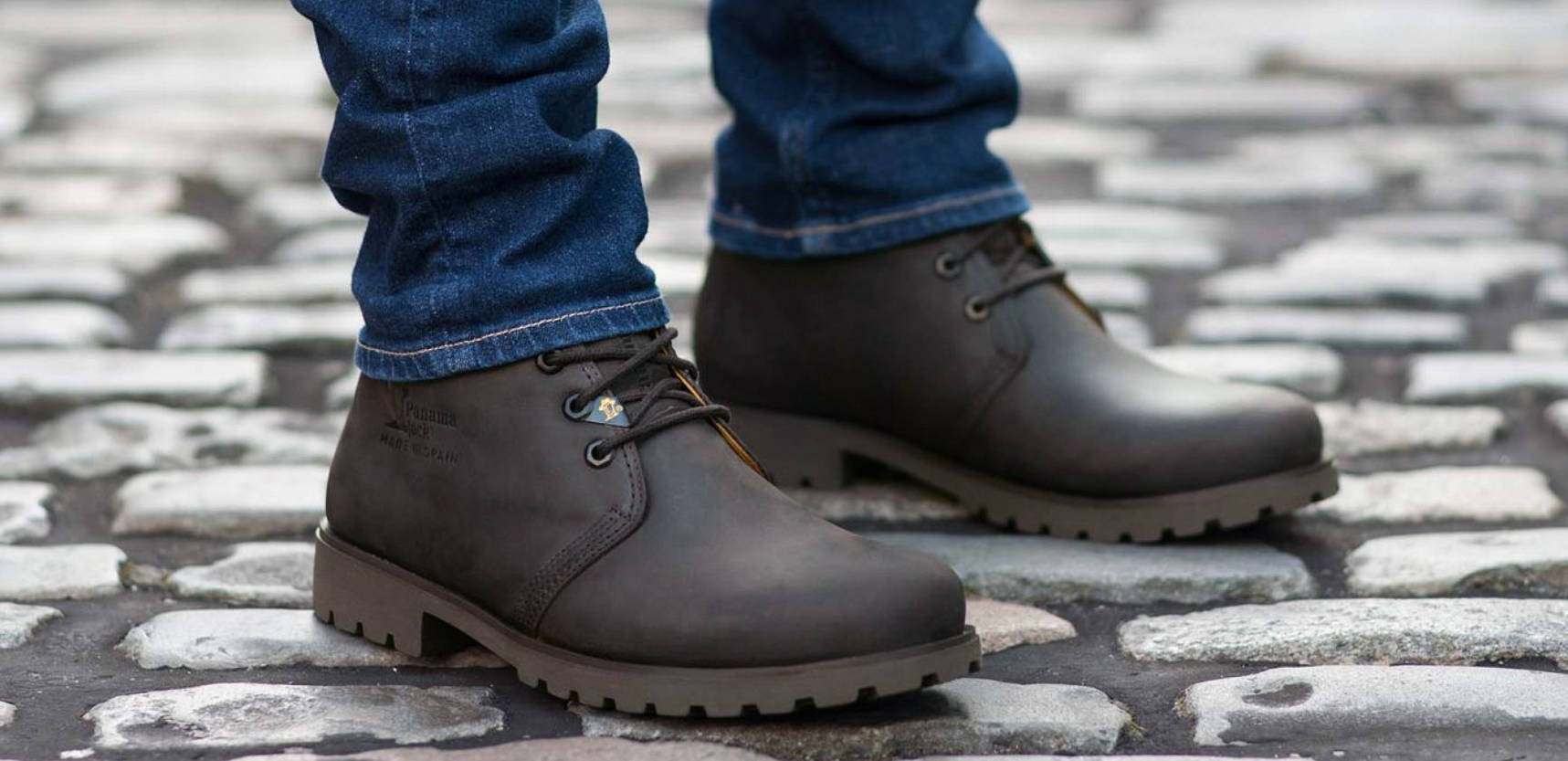 Additional description
Look great and feel your best in this comfortable and stylish men's Havana Joe boot by Panama Jack. Panama Jack established in 1989 with one mission in mind - to create unique, excellent quality shoes and boots that exude personality, confidence and individuality. So, whether you're a busy city goer or consider yourself to be a bit of a farm hand, Panama Jack are able to provide you with supportive footwear that'll look fantastic and feel even better.
The dark brown 'Mr Panama Jack' Havana Joe boot for men is made from sturdy waterproof nubuck leather, with three hexagonal eyelets on either side of the plain upper, supporting hand waxed dark brown laces. There's also a branded tongue, which adds a small element of detail to the otherwise straight-forward boot. The robust sole is made from stitched commando rubber, and matches the colouring of the rest of the shoe, giving it a uniform presentation. Thanks to the sole's material, the boot guarantees longevity and durability no matter the weather, meaning you can go on long hikes without having to worry about your boots taking a knock!
Thanks to the fact that this dark brown men's boot is waterproof, you can wear it come rain or shine, so no need to dodge the puddles. If you're out in the city, we recommend teaming it up with a good quality pair of slim fit denim jeans, a brown leather belt, polo t-shirt and plain brown jacket. If, however, you're out in the countryside with the family for the weekend, we recommend either casual denim jeans or walking trousers, a rolled sleeve checked shirt and waterproof khaki jacket. To really show off the boot, gently tuck your jeans into the top of the boot. Also available in three other colours and styles.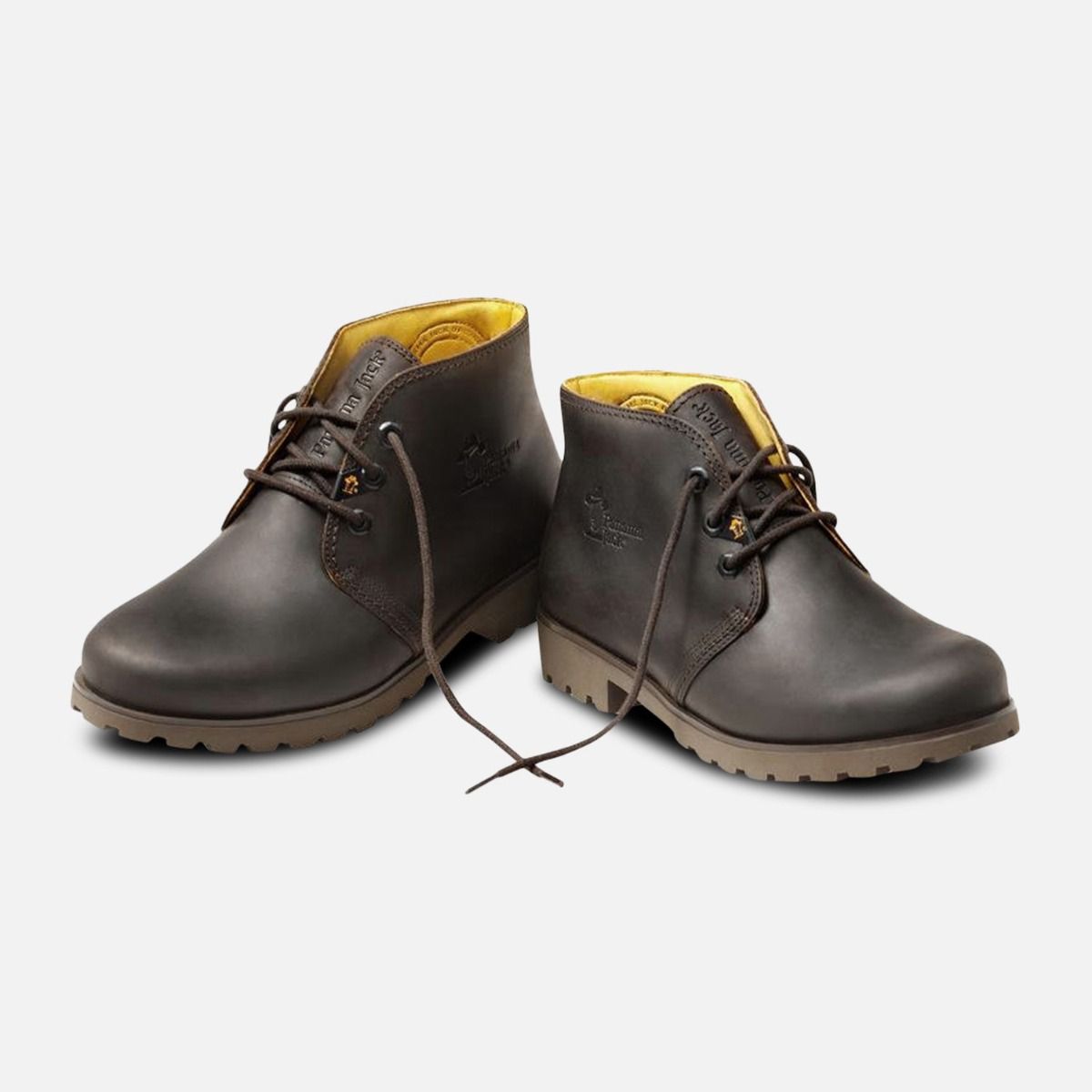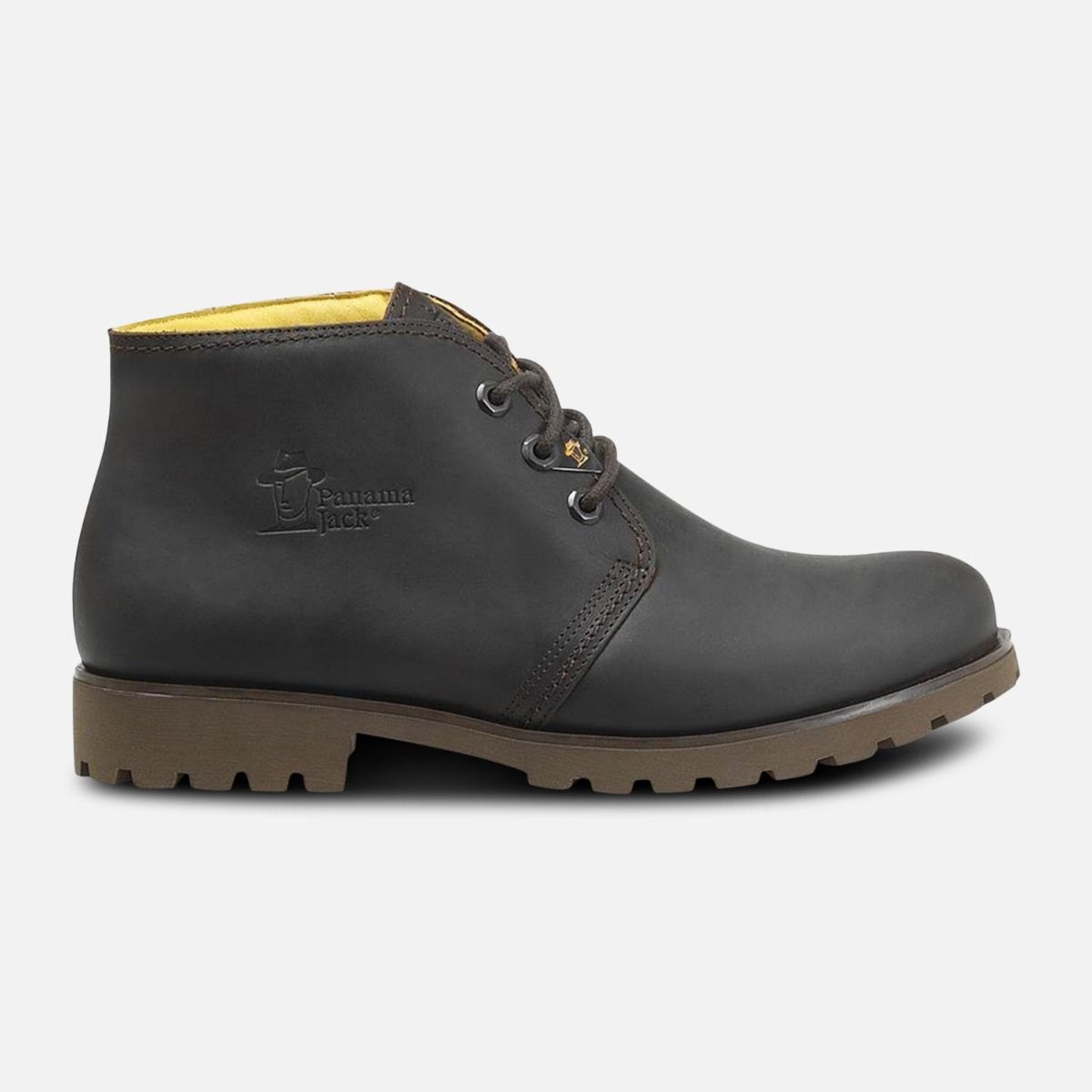 Customer Reviews
Very high quality with even higher style

I bought a pair in 1989 and am just retiring them now in 2023. The value is only exceeded by the style of the boat.

Outstanding

Lovely paid of walking boots which are exactly as described. My husband wears them daily. Can't fault them.